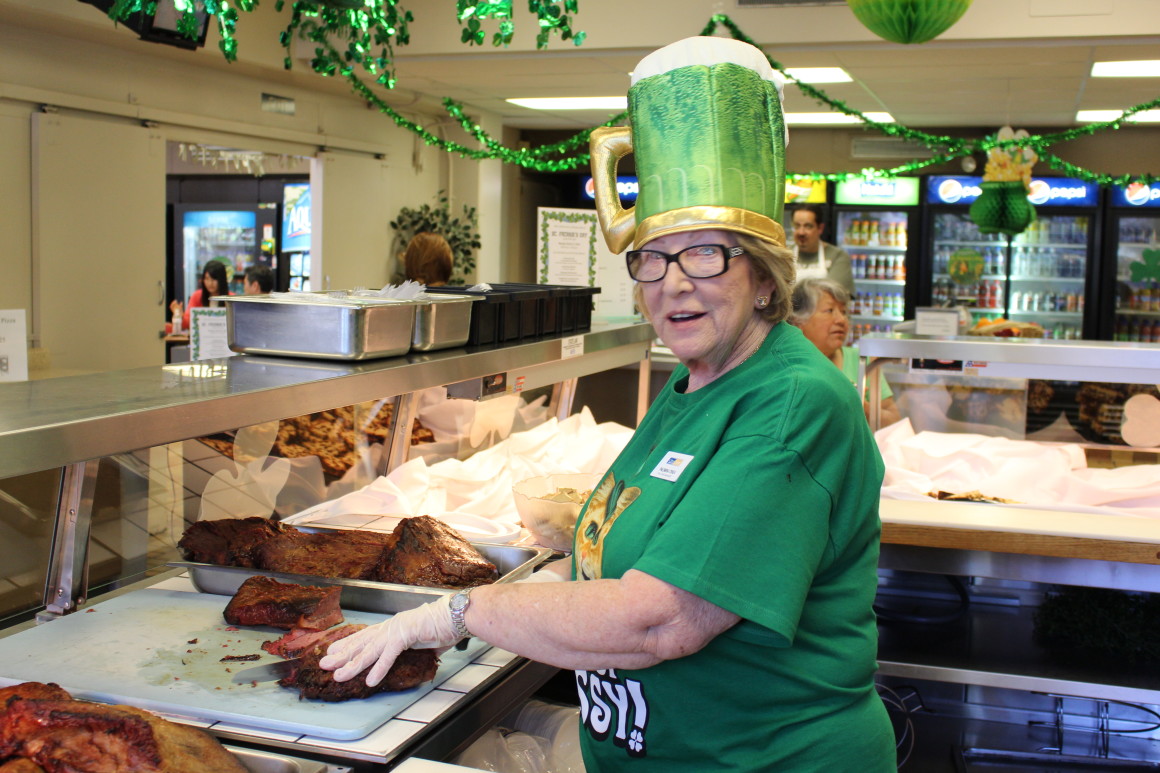 ---
The Owl Café delivers tasty affordable food all year long. However, this upcoming Thursday, students will have the opportunity to indulge their cravings as Citrus celebrates St. Patrick's Day.
The Irish holiday festivities have been taking place for eighteen years at Citrus, a collaboration between ASCC and the Owl Café to provide authentic Irish food and live performances.
Thursday, March 17th, from 10:30 a.m. to 1:30 p.m., students will be able to feast upon delectable meals prepared by the Owl Cafe kitchen staff.The cafe special offered includes a choice of oven roasted corned beef, served with cabbage, carrots, boiled potatoes and head chef Philomena O'Shea's Irish soda bread and traditional meat pie.
Leprechaun cake will be complementary with either meal option.
"I've been doing it for 18 years. I'm the one who started it. I'm Irish all the way," said O'Shea, who's responsible for the authentic Irish recipes that the cafe uses each year.
"People come from all over to eat the food. We go through 170 pounds of corned beef, 150 Irish meat pies, and 300 pounds of potatoes."
In commemoration of the event, the Leprechaun's Pot O' Gold, a hidden item that will grant one lucky person three free lunches at the Owl Café.
The lucky student that finds it is advised to bring it straight to O'Shea.
"Everything for St. Patrick's Day is all from an Irish woman. Leprechaun Cake is a cake I made with green and gold frosting," said O'Shea.
The celebration serves as a representation of Irish culture.
A culture that is proud of its festive attitude —from music, to food, to dancing and social character.
Although only a piece of the Irish pie, the event gives students an opportunity to take part in recognizing St. Patrick's Day.
If students find that their wallets fall short for the food amenities, they can enjoy music with the Irish step dancers.
If dancing to Irish music isn't particularly the ideal Thursday afternoon, students can showcase their Irish spirit with green memorabilia, a familiar Irish tradition.
Traditional festive music, dancing, and food — St. Patrick's Day will offer students and faculty an opportunity to take part in celebration in honor of Irish culture and all of its amenities.
Erick Camacho contributed to this story.
---
---