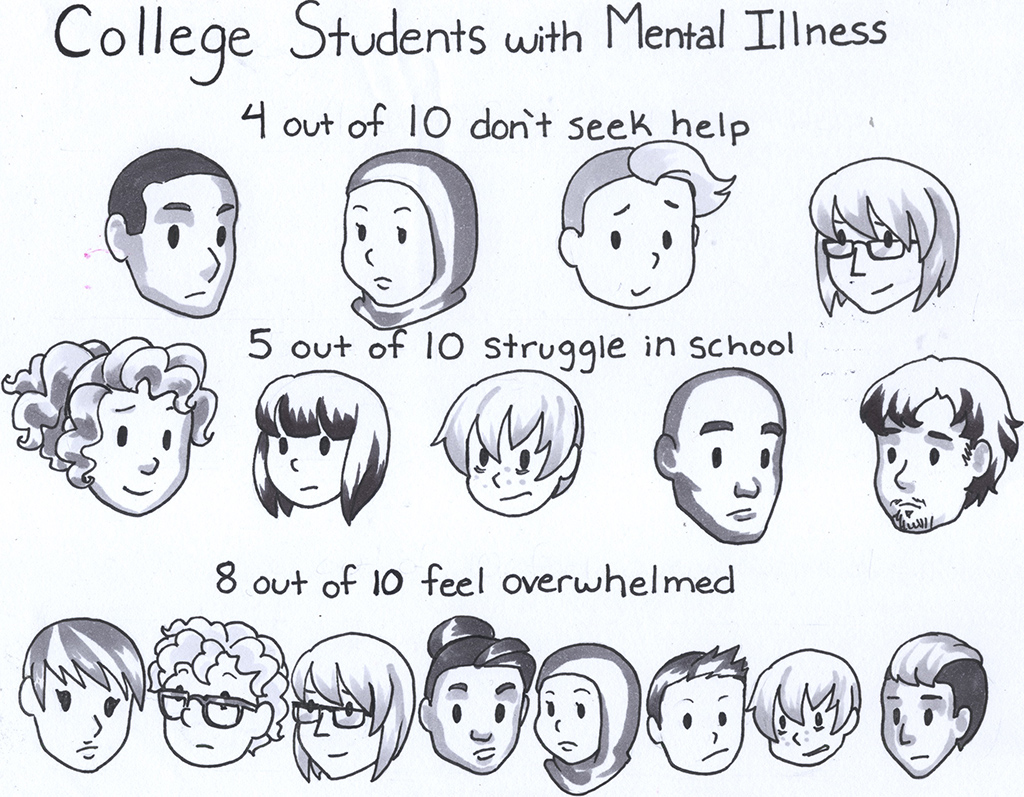 ---
We support a newly proposed bill that would fund mental health programs in California community colleges.
AB 2017, proposed Feb. 16 by Assemblyman Kevin McCarty, would give additional funding to programs under the 2004 Mental Health Services Act.
This bill is necessary to fully develop the MHSA, the underfunded roadmap for mental health in California.
As more people become mentally afflicted, they have been become very good at hiding it.
If four out of ten people are reluctant to find help, then there is much we can do to reach out.
Additional funding would help reach the people whom the current system does not help.
Many students do not receive the help they need with their lives and grades.
College is a place to sharpen the mind, not erode it.
One effective way to reach these students is drop-in counseling. Currently, Citrus College only has one drop-in counselor to serve its population of almost 13,000 students. There is room for many more.
Imagine if a student who needs help could stop by a mental health professional just to talk, learn more about his/her mindset, or just vent.
No entering a database, no labeling, no stigmatization.
This can be a real possibility with additional funding from AB 2017.
A 2014 Rand Corporation analysis calculated that mental health programs were responsible for an additional one hundred graduates in California community colleges. These people would not have graduated without mental health programs.
Without help, these students either drop out or get stuck in an endless cycle of classes and tracks they don't complete. There is a lot of room to improve.
If half of students still do not get treatment, we can do more to reach them.
As funding grows, treatment becomes easier to access and the number of graduates should rise. These new graduates are out of a system that is easy to get lost in.
Some of the brightest minds are also the most afflicted.
It is our duty to do our best to have them shine for as long as we can.
On a neighborly level, we can do the simplest thing: listen.
Call or e-mail  your representative to support AB 2017 and mental health. Call or e-mail. It is surprisingly low-stress, but takes some courage. Trust that someone will hear your voice.
We all should use our power to speak out for mental health funding.
---
---