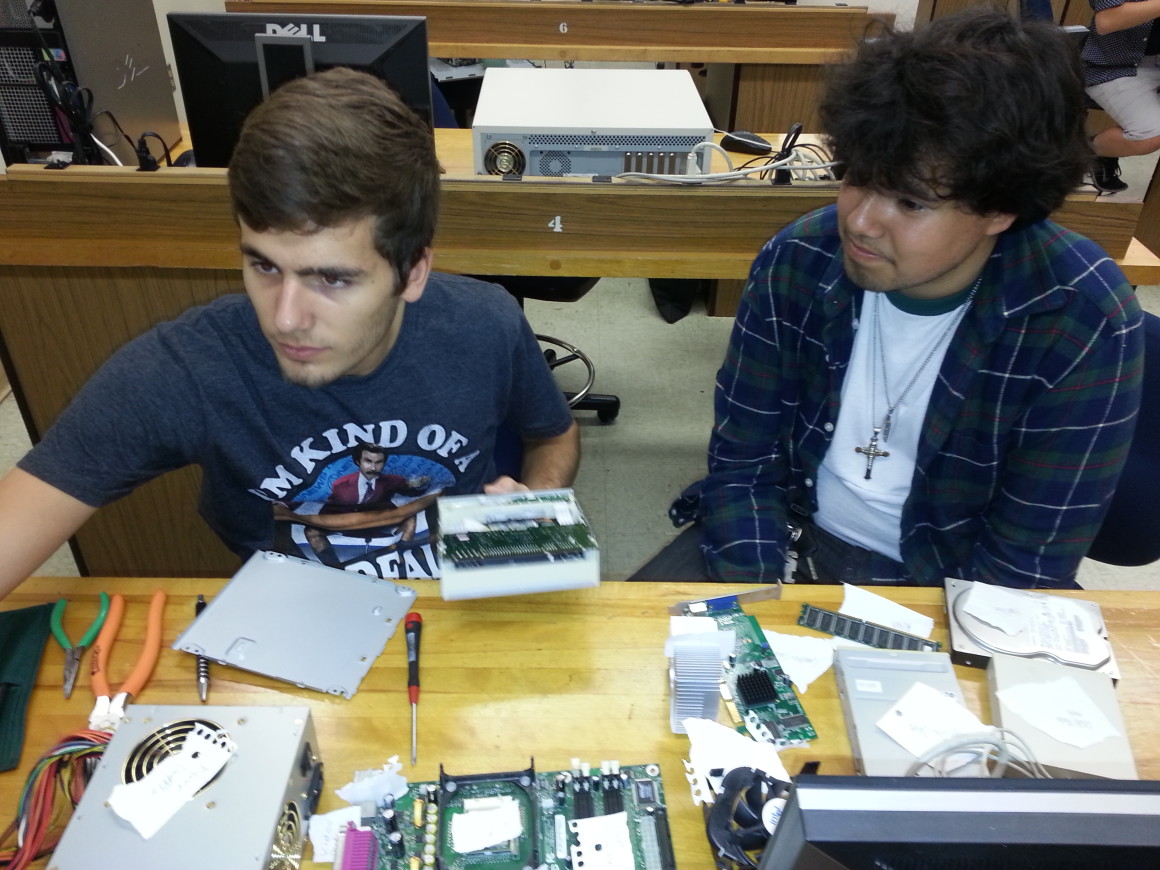 ---
There is one information technology class that is giving back to the Citrus College community through hands on experience.
Computer science professor Veronika Delvaux believes in the gift of goodwill. For her IT 104 class, PC Hardware and Maintenance, each semester gives her – and her students – an opportunity at contributing something meaningful, while providing a breadth of knowledge for her students.
In her first semester teaching IT104, Delvaux helped her students with the disassembly and reassembly of various computer components, bringing them back together into the creation of a new, fully functional computer with the latest version of Windows.
The process is meant to give a group of aspiring engineering majors a hands-on opportunity that provides a foundation for learning. An experience that Delvaux said helps to develop problem-solving skills for her students.
"One of things I always tell my students is use your talents to help others, lets do something great with what you've learned in class," Delvaux said.
Abel Corral, 22, an Information Technology major, was among the students who collaborated on the creation of the desktop, admitting that he held no prior experience with anything associated to computers.
"It was a great learning experience. I thought it was a great thing to do to be able to put something together for someone who cant engage in basic word processing just feels nice to do," Corral said. "[Professor Delvaux] said that she wanted to donate it, and help out someone in need."
Corral adds that since the project, he's managed to build some of his own gaming computers, two in particular, acknowledging that he loves the fact that he can build his own computers.
Delvaux values the dedication that her students provided; in what is not an easy task. She considers the project an "act of love," because of the dedications, contributions and team effort given throughout the semester.
Raffle tickets for the computer can be purchased at the Veteran Success Center, priced at one for $5 or two for $8. Monica Christianson, director and counselor of the Veterans Success Center, is in charge of the raffle.
"We've had the computer just laying around, collecting dust because no one knew about the raffle we were having," Christianson said. "It's really a nice desktop. It can be of great use to students who can't afford a new computer."
The raffle is expected to last for two months, ending with a drawing on May 15. There is no limit to purchasable tickets, so students and faculty may increase their probability of winning by purchasing as many tickets as they would like.
In return, the funds raised in this raffle will be used to create scholarships for Citrus veterans.
---
---