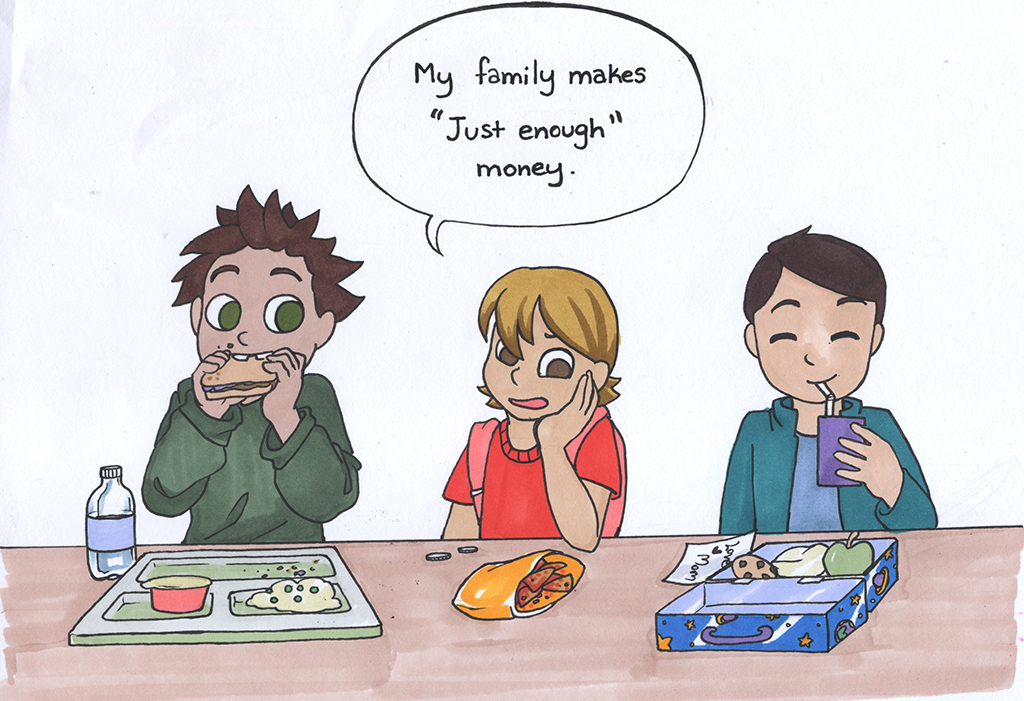 ---
Getting accepted into college can be one of the most exciting life events the average student can experience, until they realize they have to pay.
There needs to be more financial help for students from middle class families than need-based scholarships.
It starts with joy: having finally received the acceptance letter to your dream school.
Then you find out how much school will cost you and your family.
Even with an academic scholarship, paying for your dream college seems almost impossible.
Many universities offer good amounts of financial aid to low-income families, but what about the people in the middle?
Although students might think their family's income is too high to receive any kind of scholarship, everyone should fill out a FAFSA form.
Coming from a family that makes above the low-income limit of 66k, my family is faced with this struggle of not being able to afford college.
According to the Institute for College Access and Success, 69 percent of college students who graduated from public and nonprofit colleges in 2014 had student loan debt of an average of $28,950.
According to Consumer Finance it can take up to 10 years to pay off student debt.
Most financial aid is based on the Free Application for Federal Student Aid, which is then used to calculate the Expected Family Contribution.
What FAFSA does not consider is the expenses of taking care of the rest of the family, other children, retirement funds and necessary essentials.
The state of California has tried to come up with a solution by creating the Middle Class Scholarship.
California Student Aid Commission states the Middle Class Scholarship is a program that provides undergraduate students with family incomes up to $150,000, a scholarship to attend University of California or California State University campuses.
California Student Aid Commission also states the highest a student can receive in scholarship money is 20 percent of tuition and fees.
According to California State University, the average cost of tuition and fees for the 2015-2016 school year was $16,000.
According to University of California the average cost of tuition and fees for the 2015-2016 school year was $30,000.
Even with the 20 percent scholarship , the cost of school per year would still be an expensive amount of $12,800 at a Cal State and $24,000 at a University of California.
Another contributor to the middle class trouble is the increasing tuition and the declining of state funding for higher education.
According to the National Center for Public Policy and Higher Education ,  the median family income increased by nearly 150 percent during the last 25 years, only to have college tuition and fees increased by 439 percent during the same time period.
For many middle class students the reality is their families make just enough to not receive financial aid , making college very hard to afford.
The government needs to take into consideration how much tuition is and also the cost of living for middle class students and their families.
According to a Harvard study the cost of college has nearly sextupled since 1985 and the total amount of student loan debt held by Americans surpassed $1 trillion in 2011.
College is supposed to continue a student's education, not send them into debt.
---
---