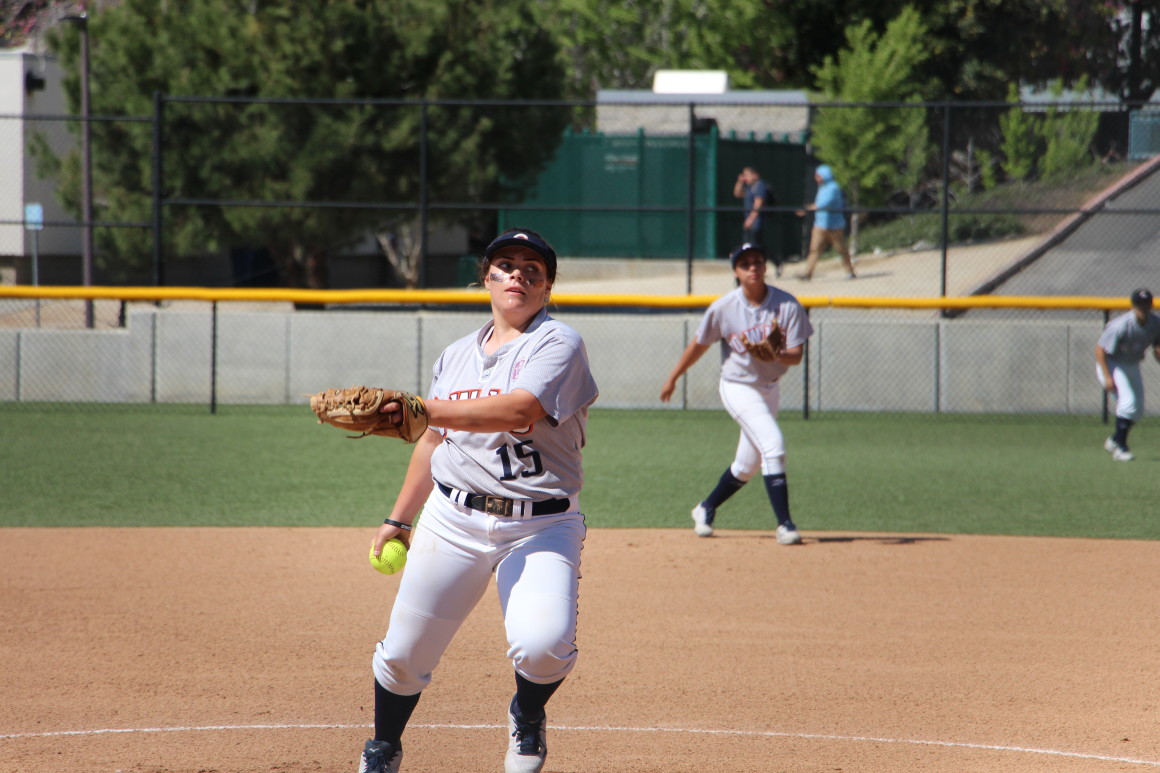 ---
The Citrus College softball team was hoping to carry the momentum they built in their sweep against Antelope Valley, as they continued their home stand. But despite coming into the game having lost eight of their last nine, Glendale had other ideas.
Glendale College defeated Citrus College 4-1 on the road Thursday evening, giving the visitors their second win in a row after a rough start to their season.
"We put everything together for the first time in a long time," Glendale head coach Sal Pizzo said. "We pitched well, we played good defense, we hit just enough to score enough runs."
Both starting pitchers set the tone of the game early, but with Citrus down 1-0 in the bottom of the third inning, Citrus sophomore outfielder Kali Smith went deep left field for her first home run of the season, tying the game at one apiece.
Citrus sophomore starting pitcher Autumn Bartholomy found herself in a jam in the top of the fourth inning. With bases loaded, Glendale freshman catcher Ralynda Delarea showed poise at the plate, reading the pitches well and earned a walk to bring in the go ahead run from third.
Glendale added one run each in the sixth and seventh innings, giving the visitors the victory. The win gives Glendale a record of 5-13-1, including 2-5 in conference play.
The loss drops Citrus to 7-14 on the season, with a 4-3 conference record.
"We just need to come together more and just have more timely hitting," Citrus sophomore pitcher Makaele Moore said. "That will help us a lot."
Citrus was held to two hits for the entire game.
"All we can do is keep practicing," Citrus head coach Jackie Boxley said. "We've been taking some lumps this year and we got some young kids. And they've grown, and we're looking at the positive."
Glendale freshman starting pitcher Stephanie Garner pitched a complete game, giving up only two hits and picked up her first win of the season.
"We all have to work together," Citrus freshman infielder Ashley Soto said. "But sometimes it's not in the cards for us."
Citrus hopes to get back on track with the next four games on the road before participating in the Ventura College Tournament. The next time Citrus will play a home game is Tuesday April 5, when they host Santa Monica College for a doubleheader.
The Citrus softball team will be in action today, as they make a visit to East Los Angeles College at 1 p.m. East Los Angeles have won four of their last five games and have a record of 10-17, 4-8 in the conference.
---
---