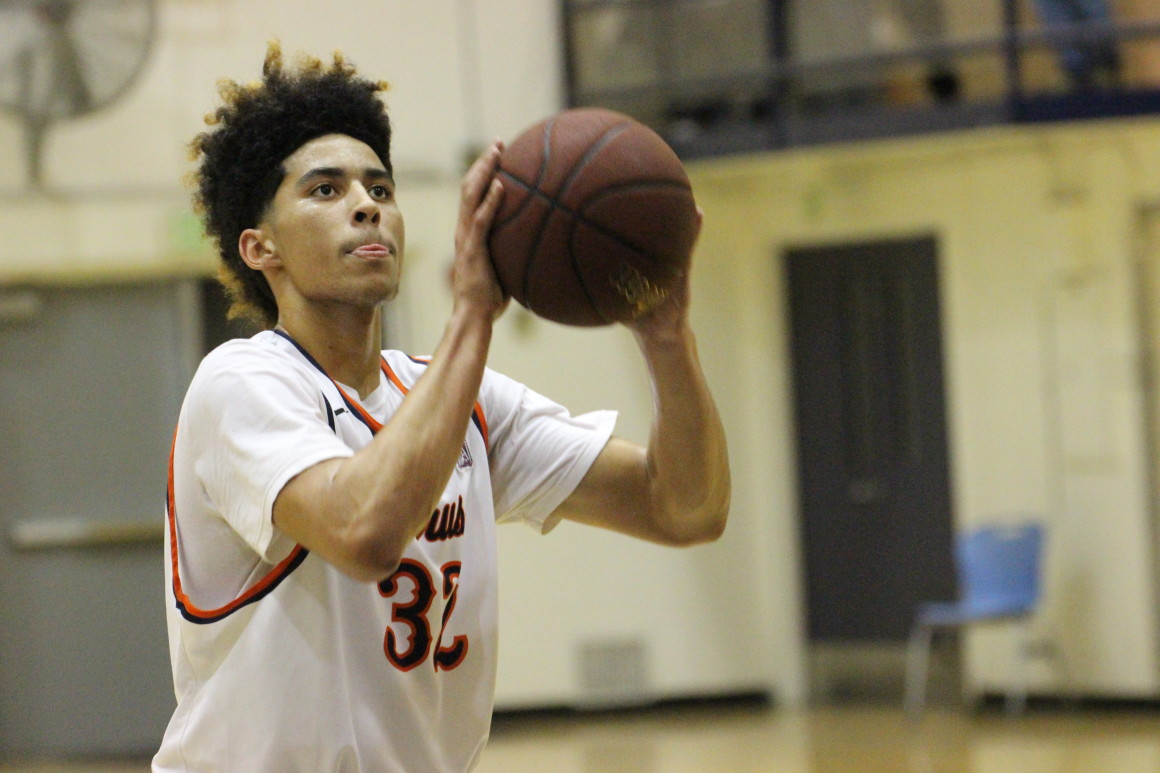 ---
Citrus College men's basketball's season came to an end in the third round of the playoffs with a loss to Antelope Valley College, but first year head coach Patrick Johnson was proud of his team.
"I couldn't ask for a better group of guys," Johnson said. "We were a talented team, but we had amazing people in our program. That was the best part."
The Owls finished the season with a 16-14 record and went 8-6 in the conference. More importantly, Citrus made the playoffs for the tenth straight season and won two road playoffs games, including defeating No. 2 San Bernardino Valley College.
"It took us a little while to come together," Johnson said. "We started figuring out how to play together and really just peaking at the right time. So I was really happy with us being able to finish the season strong."
It took a while for Citrus to get going under Johnson and the Owls suffered a six-game losing streak midway through the season. With the Owls sitting at 6-10 and 0-3 in the conference, Citrus ran off four straight conference victories to get back on track. Citrus built momentum, going 10-3 down the stretch before falling in the third round. Johnson was proud of his players both on and off the court.
"Whether we were struggling or doing well, we'd come to practice and be around good people," Johnson said.
Johnson played college basketball at Duke University for Hall of Fame head coach Mike Krzyzewski from 2002 to 2006 and shared what he learned.
"Number one thing he does is bring passion and preparation every single day," Johnson said. "The guy is never down, never takes a day off. That's the best thing I try to emulate, is really show that dedication and give that devotion to our season and our team."
Citrus will have new faces next season, as they will see four of their five leading scorers on the year move on. Johnson praised his sophomores, as they made the transition from head coaches.
"They were great," Johnson said. "I got the job in the summer, so I wasn't able to recruit any of these sophomores. As a new coach coming in, I couldn't ask for a better group. I think they're all going to have a lot of success in the future."
Looking ahead to next season, Johnson talked about the importance of improving.
"We'll be working hard and got a good group coming back, and we'll have some good guys coming in," Johnson said. "We want to keep getting better every single day. We got a lot of opportunities to be around each other and get better. If we just keep working to improve and working hard, we'll have good things in front of us."
---
---