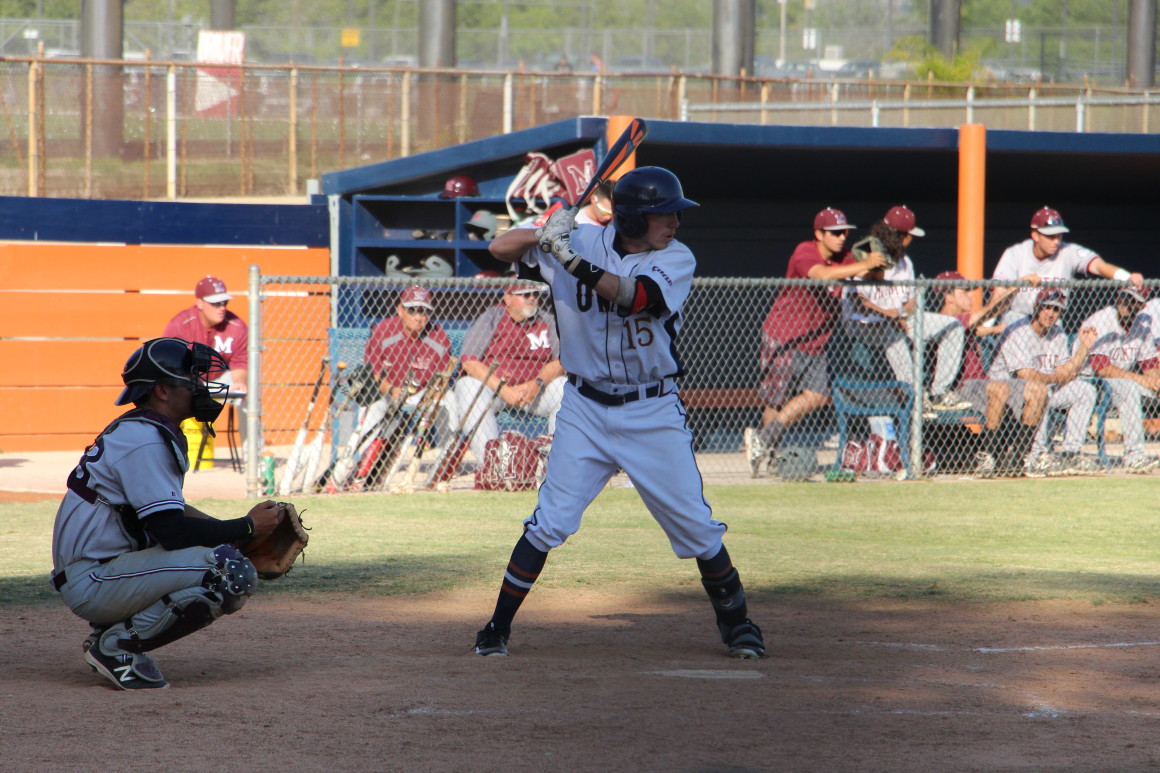 ---
With only 15 games left in the regular season, Citrus College baseball is still looking for consistency.
"They have to be able to come out on a daily basis," Citrus head coach Steve Gomez said. "They have to work at their skills and go out there."
Citrus dropped their home-and-home series against Mt. San Antonio College. The Mounties defeated the Owls 9-5 on Tuesday, March 22 at Mt. San Antonio College and then 10-2 on Thursday, March 24 at Citrus College.
"We got real good hits and we had really good pitching today," Mt. SAC sophomore outfielder Daryl Daniels Jr. said. "We just stuck together, put up a lot of runs. They helped us out with a couple errors, put things together."
It has been a struggle for Citrus as of late, dropping six of their last nine and currently on a three-game losing streak.
"They have to learn how to mentally deal with adversity," Gomez said. "We feel we have the arms, we're not pitching well. We haven't pitched very well for probably the last half dozen games."
Despite the recent slide, Gomez believes Citrus has the right personnel of pitching and hitting to play better.
"I feel we have enough sticks in our lineup, so are we going to be able to combine that," Gomez said.
With the final 15 games of the season all being played within the conference and Citrus sitting with a 3-3 record in conference play, Gomez is optimistic.
"We can compete in this conference," Gomez said. "We have just about every year. We haven't won the conference very much, but we are going to be right in there, I would assume."
Citrus sophomore infielder Joshua Chua, who is tied with a team-high three home runs, said the Owls have to step up as a team.
"Everyone has a role to play on the team and we have to play as a team," Chua said. "If we worry about playing as a team, it'll all click together. Every team goes through a rough stretch. We'll figure it out."
Up next for Citrus College (10-10-1, 3-3) is a three-game series against Los Angeles Valley College (11-10, 2-4) that begins Tuesday, March 29 at 2:30 p.m. at Citrus College. The second game of the series will be Thursday, March 31 at 2:30 p.m. at Los Angeles Valley College. LA Valley is coming off a 17-5 rout of Moorpark College.
---
---