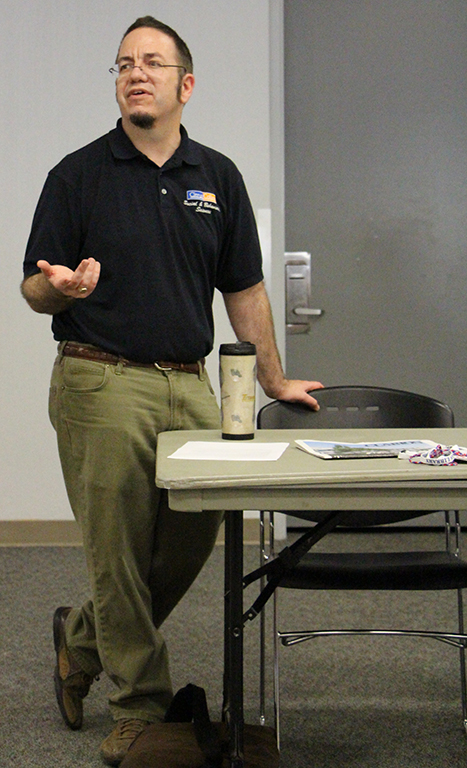 ---
This year's "Why Politics Matter" forum will focus on California state politics from the perspective of both political parties.
Citrus College Political Science Professor Dave Milbrandt, moderator and host, is inviting Pepperdine University Dean of School of Public Policy Pete Peterson and California assembly member Chris Holden to discuss how state politics work at 10 a.m. April 8 in the Campus Center East Wing.
Each forum tries to focus on one facet of politics that Milbrandt believes students would be interested in.
Milbrandt, who has had an opportunity to work with Holden's staff, said he wanted to "kick it up a notch" this year and get actual law makers to speak.
"Particularly because I was able to get a state assemblymember," he said "I thought state politics would be an excellent focus for the event."
Milbrandt is planning on introducing topics such as term limits, raising the smoking age and parental notification laws for Holden, a Democrat, to discuss with Peterson, a Republican.
"I enjoy asking questions to get the speakers going, but if there is back and forth I love to hear that," Milbrandt said "particularly on two sides of an issue."
Peterson, who ran for Secretary of the state in 2014, promotes civic participation and the use of technology to make government more responsive and transparent and plans on tying these themes into the conversation.
"I think it feeds into this discussion about how we are going to understand republicans and democrats going forward," Peterson said "One of the issues we're seeing played out in the current presidential election season is a feeling of disconnection from the government."
Although Peterson has not previously met Holden, he said he is excited to philosophically discuss state politics and looks forward to the discussion.
Peterson is also the executive director to the Davenport Institute for Public Engagement and Civic Leadership, which aims to "help solve California's public problems by promoting civilian participation in government," as stated on their website.
"It's a very exciting time to be a voter in California," Peterson said.
Holden represents the 41st district of California which covers areas from Pasadena and as far east as Upland.
Holden was elected to the California state assembly in 2012 and was reelected in 2014.
He has passed bills through legislation on topics such as removing limits on concurrent enrollment, protecting small business owners and statutes of limitation for filing human rights claims.
Holden was currently unavailable for comment.
Milbrandt said getting involved with these forums encourages students to get involved in politics and change things.
"Students often complain they don't like how politics is working," Milbrandt said. "You  have to know what the issues are, and to know what those issues are you have to go and listen."
---
---