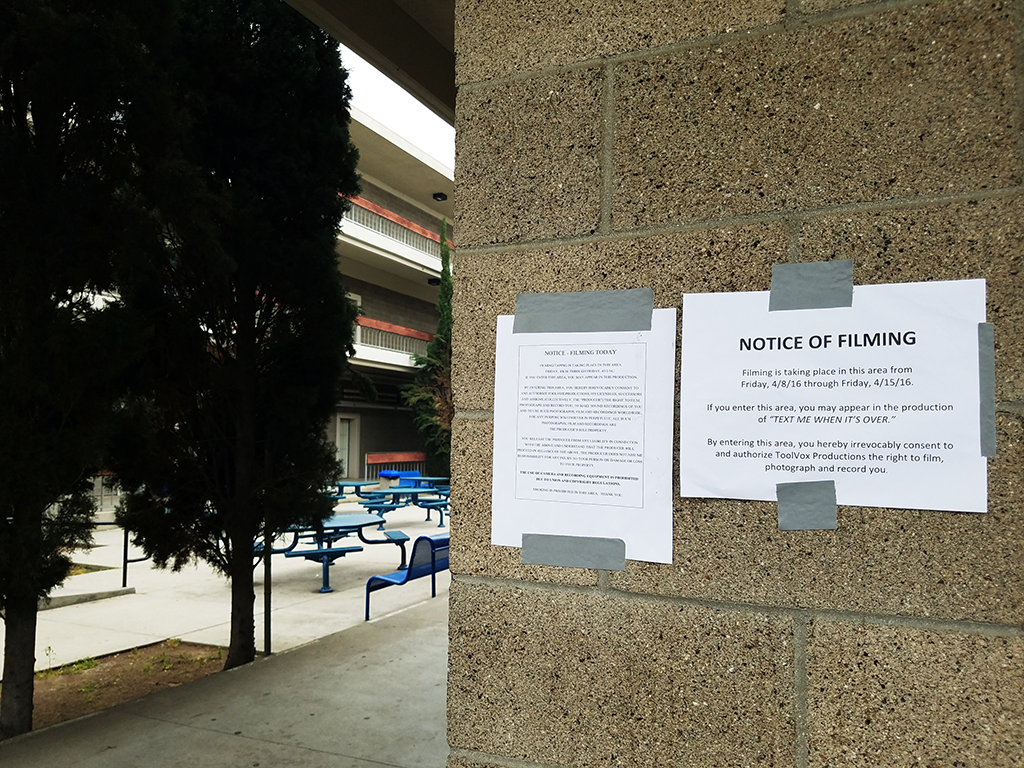 ---
Fine Brothers Entertainment were on campus on April 8 between the TC and PC building filming their first feature movie called "F*&% the Prom," previously known under its working title "Text Me When It's Over."
Benny Fine and Rafi Fine, co-founders of Fine Brothers Entertainment, are known for their YouTube show React, featuring Kids React, Teens React, Adults React and Elders React.
According to crew member and cameraman J.D. Morrissey, Fine Brothers Entertainment and ToolVox Productions are filming a story about two high school seniors — a popular kid and a not-so popular kid, who used to be friends in the past who joined forced to sabotage their Senior Prom to "make a point."
The Fine Brothers are filming on campus from April 8 to April 15. If you enter the production set, you might appear in the production of their feature film.
---
---