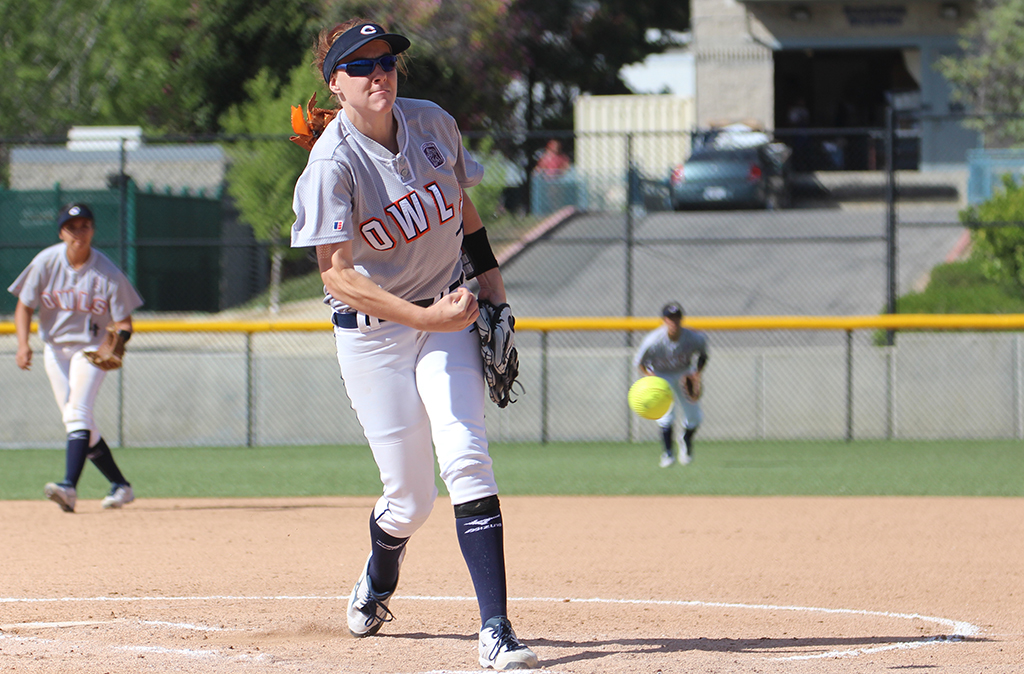 ---
The Citrus College softball team has found success in conference play, winning nine of their first 16 games in the conference. Despite an overall record of 14-21, the Owls find themselves in the mix for a spot in the postseason.
Citrus defeated Antelope Valley 10-6 on Thursday night at Antelope Valley College. It was an important win for Citrus, putting the Owls within a half game behind Antelope Valley, who have a 9-6 conference record.
Freshman outfielder Jade Nua's three RBIs gave Citrus a 3-0 lead in the top of the first inning. Nua, who has been a consistent source of offense for the Owls this season batting .344, finished the day with two hits.
With a 9-3 lead in the top of the seventh inning, Citrus sophomore infielder Autumn Bartholomy hit her second home run of the season for the Owls to center field. Bartholomy finished the game 1-4 at the plate, with three RBIs.
Antelope Valley scored three runs in the bottom of the seventh, but the deficit was too much to overcome for the home team.
Citrus sophomore Makaele Moore (W, 3-0) pitched 7.0 innings, surrendering 10 hits and three earned runs.
With only five games left in the regular season, Citrus softball will face Glendale College (7-22-1, 3-10) next in a doubleheader at 1 p.m. and 3 p.m. Tuesday, April 19 at Glendale College. Glendale has lost seven games in a row, but defeated the Owls 4-1 on March 24 at Citrus College.
---
---