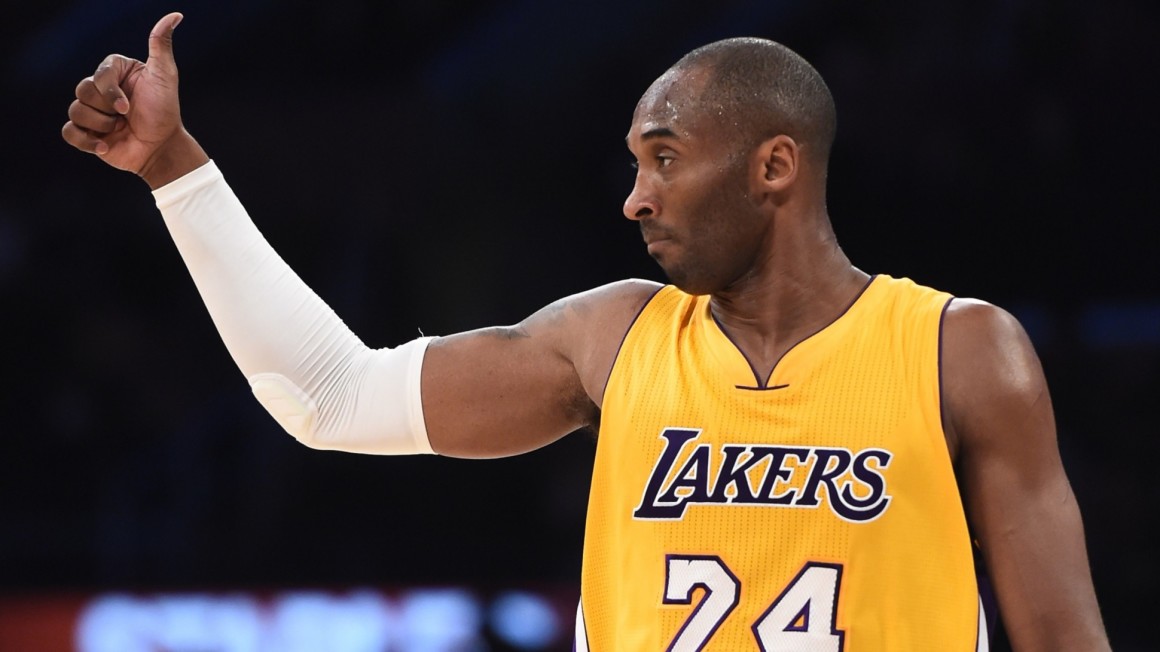 ---

Photo: Forbes
The energy in the city of Los Angeles has been palpable leading up to Kobe Bryant's final game of his illustrious career.
The fan base that watched him grow from a cocky, often-hated teenager to a five-time world champion who is arguably the best player to play the game, bid him adieu April 13 at the Staples Center.
But Kobe's farewell, filled with glitz, glamour, A-list celebrities and sports legends, wasn't going to be a simple 24-minute appearance with 18 points and two rebounds. It called for a Hollywood ending that even the city's finest directors couldn't cook up.
The Black Mamba's 60-point performance may go down as the greatest career-ending game in sports history. His body, that has endured 20 seasons filled with injuries and physical trials, lasted a game high 42 minutes in last night's contest.
His point totals were simply astonishing and were remnant of vintage Kobe performances. He had 15 points in the first quarter and 22 by the end of the half. Tack on another 15 in the third and add a mind-blowing 23 points and Kobe had single-handedly outscored the entire Utah Jazz team in the fourth to close out the game.
Everyone expected Kobe put on a show but no one knew he would drop a 2015-16 NBA game high point total.
ESPN has been jamming Steph Curry and the Golden State Warriors breaking the single season record for wins down our throats all season long. This included bumping Kobe's final game coverage to ESPN 2 instead of the highly touted regular ESPN. But last night, when the Warriors indeed broke that record, everyone outside of the city of Oakland had their eyes glued to Kobe.
It was clear Kobe enjoyed every moment of tribute that the Lakers organization put on to honor the future Hall-of-Famer. LA's own Magic Johnson introduced Kobe prior to tip-off and acknowledged him as the greatest Laker of all time.
After knocking down his 60th and final points of his career, he finished first in minutes played, first in points, second in assists, third in rebounds, and first in steals in Lakers history. He was also named All-NBA First Team 11 times and All-Defensive First team nine times.
He said he left all his heart and soul  on the court last night. He also left the game in a better place then when he arrived. There is a class of current players that claim Kobe was the player that they aspired to be.
And though some argued that Kobe lacked leadership in the locker room, no one argued his work ethic. He wasn't just an offensive threat, but was feared on both sides of the ball. Being a relentless dual threat is now the NBA standard. Just ask Lebron James, Kawhi Leonard, Blake Griffin, Anthony Davis, who were all just pre-teens learning the game when Kobe broke into the league.
But Kobe's next move will have many pundits wondering, will he try his hand in a front office position? Maybe TV analysis, coaching, or possibly ownership one day? His notoriety and legendary status will have potential suitors lining up to land him.
But regardless with what he chooses to do with his future, there will be a gaping hole in the Lakers franchise that has been long occupied by the ultimate competitor that has always been championship hungry.
It's clear that the Lakers are in a rebuilding period, but a Kobe-less Lakers team that has no real playoff experience leaves Lakers fans looking to ownership to re-create a championship or bust mentality.
The Lakers organization will miss their Black Mamba.
As for me, I'll miss his turn around fade-away jumper with just the perfect amount of touch. I'll miss his lack of regard for centers guarding the rim. I'll miss his clutch buzzer beaters that were taken with such confidence that it emanated throughout the crowd. I'll miss seeing the number 24 centered in purple and gold.
---
---