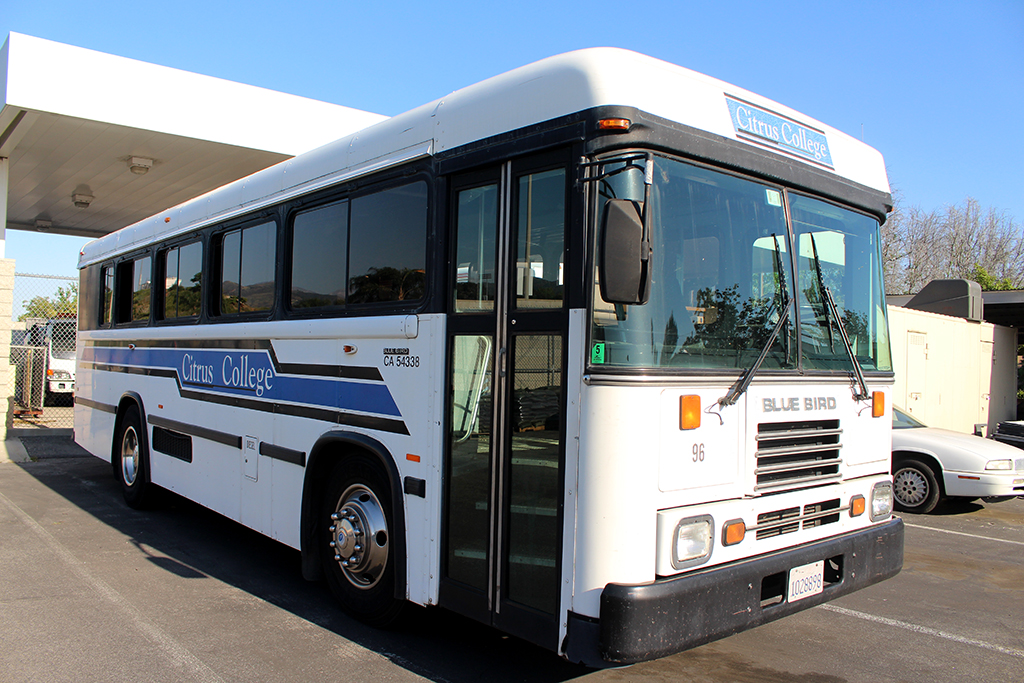 ---
Citrus College is researching travel alternatives to replace its buses.
Vice President of Financial and Administrative Services Claudette Dain, said in an email that once Citrus has explored all the best options and "have properly vetted a recommendation, a proposal will be made in accordance with our prescribed District policies and procedures."
"The use of our Citrus buses has always been and continues to be evaluated on a case-by-case basis," she said. "Safety has always been our number one priority so we evaluate every request to determine distance, condition of the bus and availability of licensed bus drivers."
She said Citrus' buses have been deemed unsafe for certain uses and they has been working with users to make alternative arrangements. Citrus is exploring all options to determine the best alternatives.
"There are both financial and non-financial benefits that must be considered," Dain said. "As part of our review and evaluation process we will consider the options which are most beneficial for the college, from all aspects, financial and otherwise."
Dean of Kineseolgy and Athletics Jody Wise said she is confident that Dain and Transportation and Warehouse Coordinator Criag Smith are exploring every possible option during their research.
Wise said it is not common for community colleges to have their own buses and that most use charter companies for athletics teams and other groups to travel.
She said there are several charter bus companies that give yearly leases and design contracts with  other schools and this is one of the options that could be considered.
"They're also looking at other college's and the companies they use," Wise said. "They're gathering data together and working on making an informative decision for us."
Dain said Citrus is just exploring alternatives and it is premature to know if Citrus will decide to not use to their own buses completely.
"A bus, just like any vehicle, requires ongoing maintenance and repairs until which time it is no longer safe, wise, or prudent to do so," Dain said. "Our buses are at the end of their useful lives…"
Craig Smith was not available for comment.
---
---