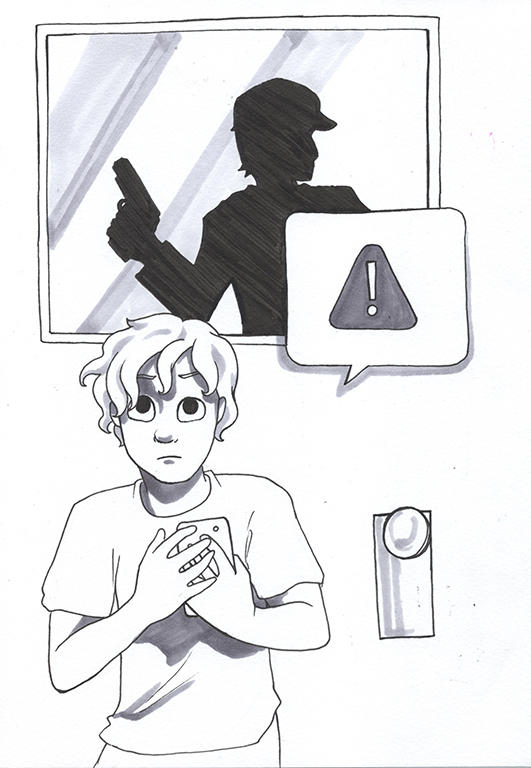 ---
Students, staff, administrators and faculty need to download the Citrus Guardian App.
With recent school shootings and terrorist attacks, we should no longer maintain the idea that "it can't happen here."
At Umpqua Community College in Roseburg, Oregon, a student shot and killed nine victims on Oct. 1, 2015. Even closer to home, a gunman killed seven students at Santa Monica Community College on June 7, 2013. And on March 24, Mt. San Antonio College was evacuated after a bomb threat was found at Walnut High School, threatening both campuses.
Citrus College is only 20 minutes away from Mt. SAC, and if something similar were to happen here, we need to be ready.
The Citrus Guardian app allows the user to have a personal panic button whether on or off campus. Run by Rave Mobile Safety, Citrus Guardian will significantly increase student and campus safety. It is both free and simple to download.
Using a smartphone, access the App Store or Google Play to download and sign in with a school-issued email.
The app not only helps students communicate with Campus Safety but also  with friends, family, co-workers and Smart911 call centers, which are located across the nation.
The four main functions of the app are a safety timer, messaging your guardians, anonymous tips and easy emergency communications.
The safety timer notifies campus safety if the timer goes off before the user can deactivate it and can be used if you are alone or in an unfamiliar place.  Campus safety will be informed and find the user via their phone's GPS.
The messaging function of the app will message family and friends to help make sure you reach a safe place. It allows you to quickly and easily connect with the people you trust in case of an emergency and notifies them when you have reached your destination.
The easy emergency communication function can call campus safety or 9-1-1 with a click of a button. You can also send a text and photograph to Campus Safety if you see something suspicious.
The Citrus Guardian app also allows you to fill out an emergency profile.
The emergency profile, strictly confidential, asks for health risks such as allergies and blood type.
School shootings and other tragedies occur all over the country and some still believe that it will never happen to them.
This safety app has been available since October 2015 and too few know what it is or even that it exists. The Citrus Guardian app can give students one less safety concern and could be the difference between life and death.
---
---