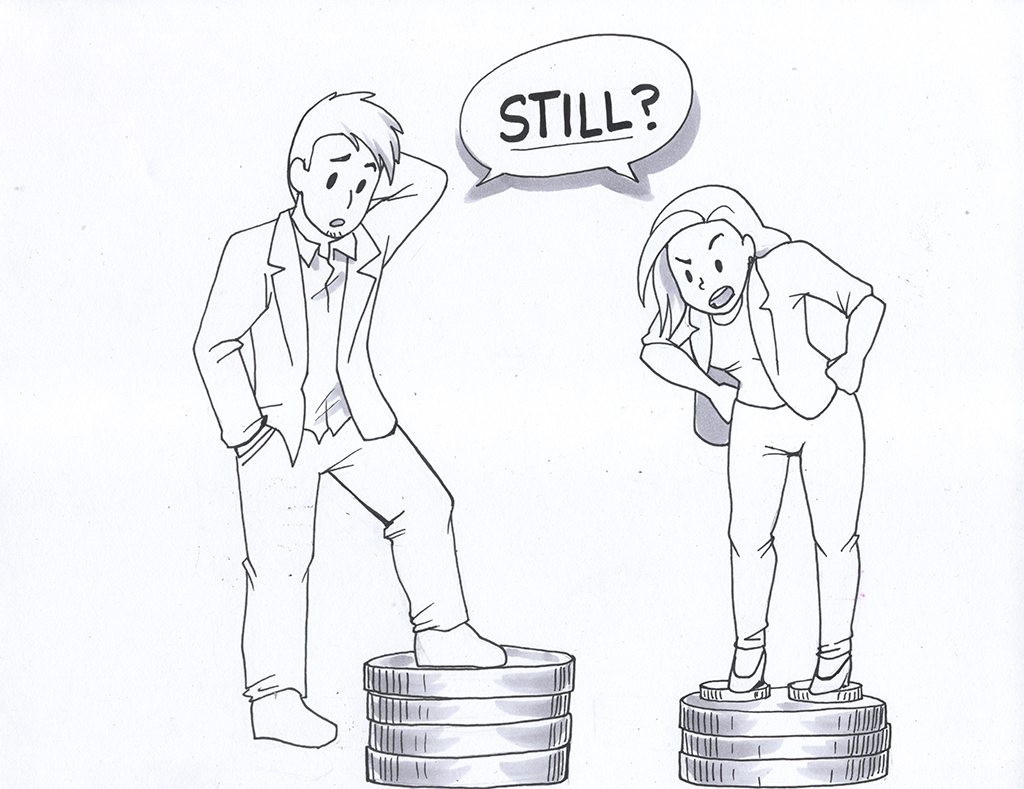 ---
Every person deserves equal pay for the  quality of her or his work and determination.
We have come a long way with technology, discrimination and diplomacy, but we have not come far enough.
April 12 marked the 20th Equal Pay Day, and yet we still can't figure out how to pay women the same amount as men.
Equal Pay Day was set on a Tuesday in April to represent how far into the year women must work to catch up with the earnings of men.
According to the American Association of University Women, there is a 79 percent earning rate for female workers compared to men.
It is infuriating that hard-working women get paid 79 percent the amount that men do for the same careers and jobs.
It was about 50 years ago when the ratio was 59 cents to the dollar.
In half a century, we have only achieved a 20 cent increase.
We as a society cannot wait another 50 years to achieve equality.
In an article by Business Insider, the U.S. ranked 54th on gender equality, below average.
A clear injustice is shown in the world of professional athletes.
Five members of the women's national soccer team have filed a complaint against  U.S. Soccer for wage discrimination.
The team has won Olympic gold medals, the World Cup and shown amazing results compared to the men's national team.
According to the Census Bureau,  the gender gap is linked to three key factors: Women traditionally choose fields where pay is lower, women tend to ask for less money when looking for new jobs – though women who asked for bigger salaries than men often get them – and  discrimination. A Cornell study showed a chunk of the pay differential could not be explained with measurable methods, although the biggest influencing factor was discrimination.
Closing this monumental gap will not only promote equality but also push women to seek positions  they might view as unreachable.
The futures of American women are being decided right now and we need to support equal wages for women and men.
Representation and support of the gender pay gap should not be limited to one Tuesday in April, even though the date marks a significant hurdle women must overcome.
For more information, visit the AAUW website.
---
---