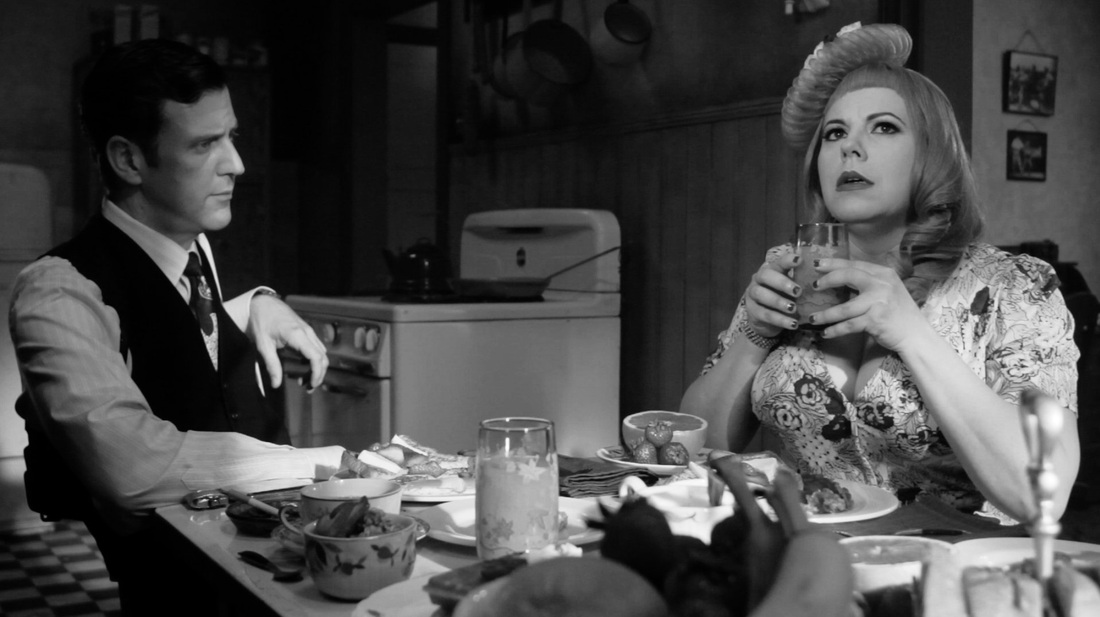 ---
The audience in attendance for the "Kill Me, Deadly" film showing Sunday, April 24 at the Haugh Performing Arts Center were treated to an hour and forty minutes of laughter and suspense.
Described as a comedy noir film with an entertaining cast, led by Kirsten Vangsness from the show "Criminal Minds," the one-day showing at Citrus College was enjoyable for the viewers in attendance.
With clever jokes and classic phrases taken from the 1940s, the audience could not help but to laugh at the ridiculous lines of the characters.
The movie filmed in black-and-white, set in 1940s Hollywood, drew inspiration from classic noir films of old, but with a healthy dose of comedy.
Dean Lemont, who played the main character Charlie Nickels, a private investigator, brought the audience to laughs with his references to Monopoly when explaining people playing games or comparing love to peach pie.
With laughs throughout, the audience were also treated with suspense as they tried to figure out who was responsible for the murders in the film and who had the missing Bengal Diamond, a coveted diamond in the film.
Nickels is called upon to get to the bottom of the crimes, all while trying to meet the demands of having a new love interest, a lounge singer named Mona Livingston, played by Vangsness.
This is not the first time "Kill Me, Deadly" has found itself at Citrus College. Professor Cherie Brown, who teaches acting, introduced the stage play to students and they performed the play in 2012.
Bill Robens, the writer of "Kill Me, Deadly," originally wrote it as a stage play, but decided to also turn it into a movie. After the showing of the film, actors and producers answered questions for the audience and shared that the film is already available on iTunes and Google Play and that a DVD will be made available in about 60 days.
"Kill Me, Deadly" is a movie that the whole family would enjoy, with content that features no more than PG humor. It is a film definitely worth watching over again.
---
---