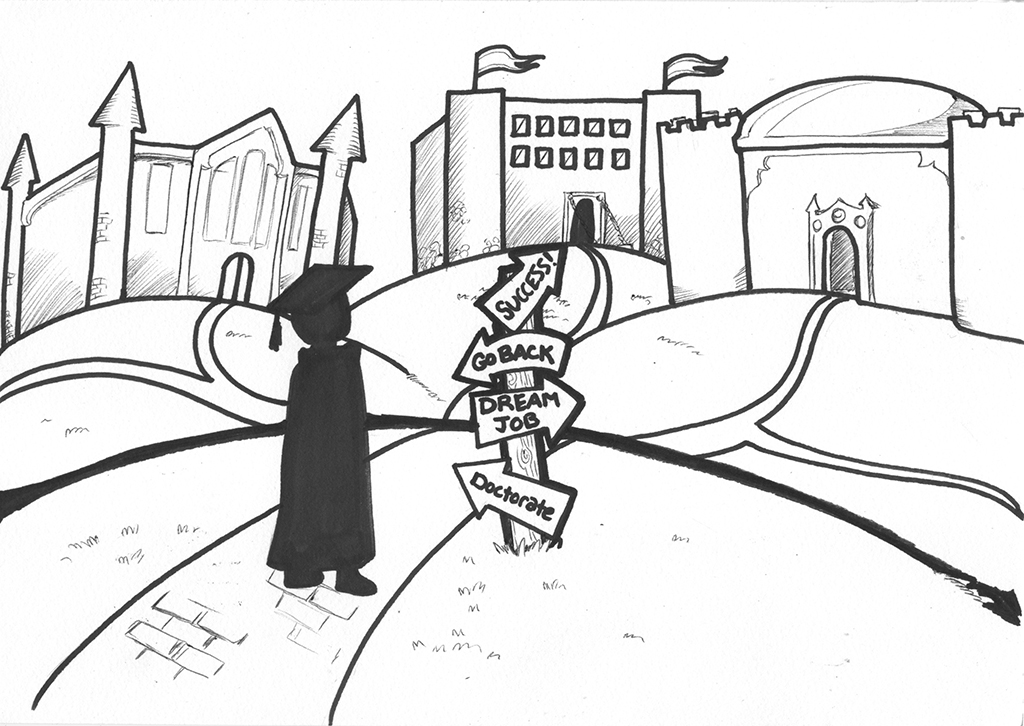 ---
Students must overcome fear of transferring to a four-year university.
Transferring to a four-year can be stressful, exhausting and downright scary.
Spring semester is about halfway done and many students are preparing to make the change.
Top fears most students face when transferring are financial troubles, transferable classes and making the wrong decision on what school they are attending.
With financial troubles, students may feel they will not be able to afford the four-year university tuition.
There are many financial supports that help students pay for college, including scholarships, work-study and loans.
Most of the scholarships granted by universities are merit-based, but some universities offer need-based scholarships as well.
The loans most universities offer can start being paid off six months after finishing school.
Another solution for financial  worries are work study programs.
Work study programs are put in place to help students afford their tuition and books by paying the student directly to their balance.
The fear of classes not transferring can be stressful but easily avoidable.
When checking to see if the class is transferable, students can simply go to assist.org.
Assist.org is a site where students can not only check if their classes are transferable, but also which classes they need to transfer to the four-year universities.
The fear of choosing the wrong school can weigh heavily on a transfer student. A lot of planning must go into picking the right university.
When comparing schools, students should think about their preferred learning style, educational majors and student life.
Consider whether you prefer a big classroom or a smaller classroom. Many four-year universities range from having 20 students in a classroom to having 100-plus students.
The most important thing to remember when deciding on a schools is to make sure it has the right program for your intended field of study. Each university is known to excel at certain programs, such as UC Davis and its stellar veterinary program, or Harvard's law program.
Another thing to consider when picking the right school is student life.
Universities have multiple dorms and apartments to choose from to live on campus and make friends quickly.
Many universities have different clubs, sororities and fraternities you can join to cultivate your learning experience and social life.
Both community colleges and universities have informative resources for any questions students have.
The decision you make stays with you throughout your life and is a big step toward your future.
Do not be afraid of big changes happening in your life. The fear of the unknown is overwhelming, but this fear can be conquered.
---
---