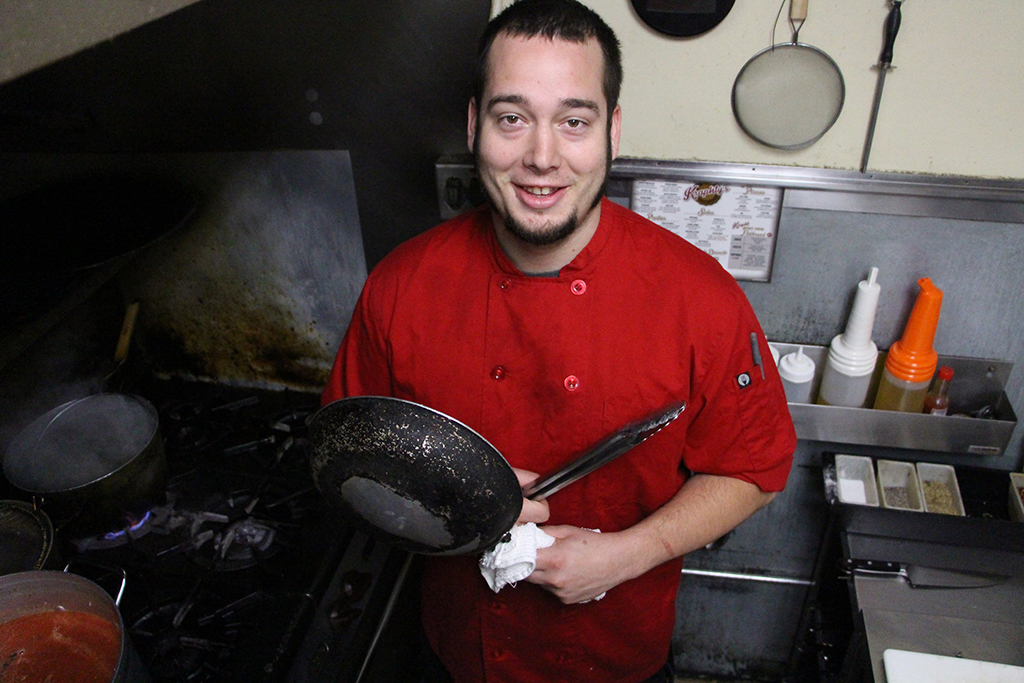 ---
When you want something done right, sometimes you have to do it yourself.
Growing up, Daniel Hope didn't have the luxury of delicious home-cooked meals. So when the time came for Hope to focus on a career path, he chose culinary school over college and hasn't looked back.
With the death of his mother when he was just 9 months old and his father out of the picture, Hope grew up with a lot of independence.
Growing up, Hope's half-sister, Amanda Chapman, was often the one in charge of taking care, which often included cooking his meals, a skill she admits was never her strongest.
"My cooking skills are terrible…then, now, forever it seems," she said. "So cooking Daniel dinner was limited with my skills."
Hope, 24, attended Citrus College for a year in 2010 but decided it was not for him.
"I thought I wanted to go to college, I think at the time I wanted to be an anesthesiologist or like a psychologist or something," Hope said.
Instead of pursuing a traditional degree, Hope focused on studying at Le Cordon Bleu in Pasadena and recently became the owner of Kraphty's Italian Eatery on Citrus Avenue in Glendora, down the street from the campus he formerly attended.
The restaurant, formerly known as Tulipanos, was open for 22 years before it was set to close last year. Seeing an opportunity to put his learned culinary skills and inherent business acumen to practice, he contacted the owners, who he knew well.
"My girlfriend's parents owned the previous restaurant," he said. "I called them up and they gave me a really good deal."
Whether it was his own or his friends', family has always played a role in Hope's life.
Hope's interest in food began early on when Randall Chapman, Amanda's brother and Hope's half-brother, came to live with them and had a big influence while he was there.
"(Randall) cooked lots of different kinds of things and that totally opened Daniel up to a whole new love of food," Amanda said.
Randall, who owned a rock climbing gym in Colorado and currently owns a company that makes rock climbing holds, praises his younger sibling's business venture.
Randall said Hope's expertise has come a long way in terms of cooking and making recipes.
"He has visions of the food he wants to create, like an artist and then creates them," Randall said.
"Daniel just grabs ingredients works his magic."
Since opening in February, Hope has been maintaining a steady customer base with little advertising, a feat he credits to the care he puts into his dishes.
"My main thing is food quality," he said. "We are a scratch kitchen so we try to make everything from scratch and to the best of our abilities."
As a young business owner in charge of six employees who are all older than him, Hope said he sometimes faces challenges that more seasoned restaurant owners do not have to deal with.
"I've had my difficulties, but I think by this point we have a core group of guys," Hope said.
As Hope talks about the dishes he has learned to make — an array of various Italian pastas and cheese bread sticks that he serves on a daily basis — there is a sense of pride in his ambition to become a chef.
"I've always had a passion for food," he said.  "A passion for cooking."
---
---