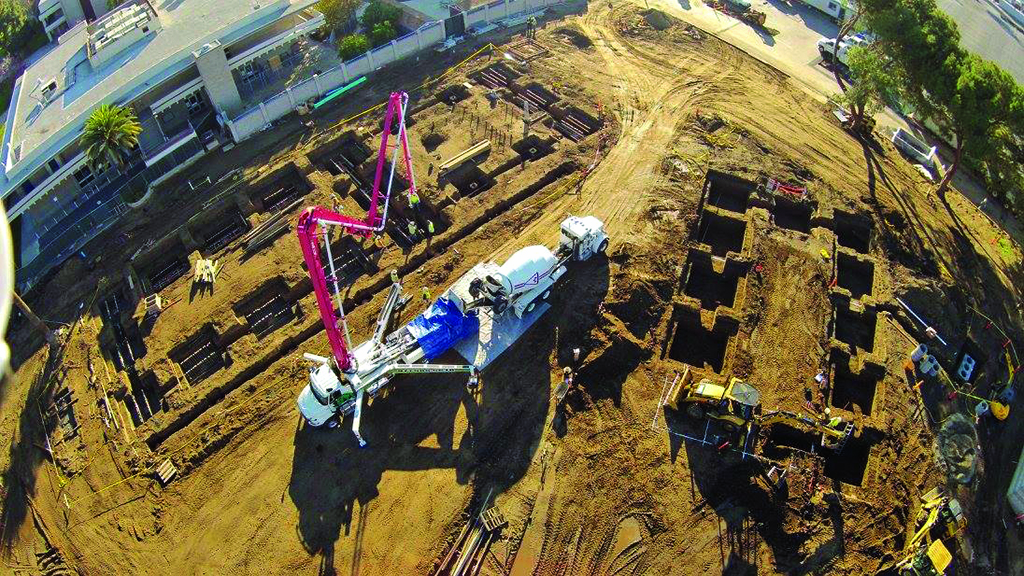 ---
Stephanie Wiggins, deputy CEO, Los Angeles County Metro, talks about how Measure M will support the extension of the Gold Line east next to panelists CEO Foothill Gold Line Construction Authority Habib F. Balian and Foothill Gold Line Construction Authority chief project officer Chris Burner at the State of the Project 2016 OCt. 15 at Pomona College.
The $121 million facilities construction bond measure that allowed Citrus College some face lifts and an overhaul is almost all used up.
Measure G, a series of bonds presented by the Citrus College District to the district community in March 2004, is a result of Proposition 39, the Smaller Classes, Safer Schools and Financial Accountability Act.
Twelve years later, the bond funding these new facilities and renovations only has a few projects left before being complete.
Measure G was the main source of funding for a new Visual Arts building, the Center for Innovation, the Central Plant, the Field House and Concession Buildings, the Vocational Technology Buildings and the Student Services building.
Vice President of Financial and Administrative Services Claudette Dain said in an email the Visual Arts building is nearing its completion and is scheduled to be open by August 2016.
She said the remaining projects to be funded with Measure G consist of the Hayden Hall, Campus Center and Educational Development Center modernization projects.
The Measure G Citizen Oversight Committee page on the Citrus website said this measure was presented to prepare local students for transfer to four-year-college, to train local residents for high-skilled jobs and to provide life-long learning opportunities for all by implementing a comprehensive facilities master plan.
The committee is made up of local citizens representative of the community to monitor the use of  the Measure G bond funds.
Two years after the approval of Measure G in 2004, Citrus faculty, staff, students independent facilities professionals and community residents created a comprehensive Educational and Facilities Master Plan to ensure these goals were being met with the work to be implemented over eight to ten years.
As reported in the most recent COC financial report from March 24, the original projected budget for Measure G was calculated at $129,430,331 which includes the approved $121 million plus $8,430,331 in interest. The budget was adjusted to $125,349,359 after refunding and refinancing, saving taxpayers $4,080,972.
From February 2003 to June 2015 construction and renovation projects spent $105,773,638.82. Leaving $19,425,720.99. After using an additional $5,711,801.24 in the July 2015 to June 2016 fiscal year, Citrus has a remaining $13,713.919.75 to complete renovations and construction on remaining projects.
Dain said the progress of the Measure G capital construction program has been successful and has only encountered a contractor default delay during the Administration Building renovation project.
"However, thanks to the diligence of our dedicated staff, our professional partners and the contractual and legal protections we had in place," she said, "the defaulting contractor's surety company recovered the project and saw it through to completion in 2014."
Dain said in the report remaining balance will go to other non-capital expenses and that all of the bond funds will be used.
Superintendent/President of Citrus Geraldine M. Perri said she thinks the college community is grateful to the citizens of Citrus' service area who voted to support the proposition and funding to these buildings.
"I guess what that says is they believe in Citrus College and they believe in education." she said. "Beyond that I think they are showing that they believe in preparing people for the future because they have made a long term commitment in terms of financial commitment to promote education and support the mission of Citrus College."
Perri said every once in awhile there are bond measures that are not supported and Citrus is fortunate to have this support.
"That's kind of like two thumbs up for the college in terms of what it is doing and how well it is doing it, she said. "It gives us the opportunity to grow the college and do what we're doing in an even bigger and better way.
"We are extremely grateful to the voters of our community that supported our Measure G bond back in 2004," Dain said. "They played an instrumental role in our ability to deliver state-of-the-art facilities, providing modernized, hands-on, practical and career-ready settings to better prepare our students…now and for decades to come."
---
---