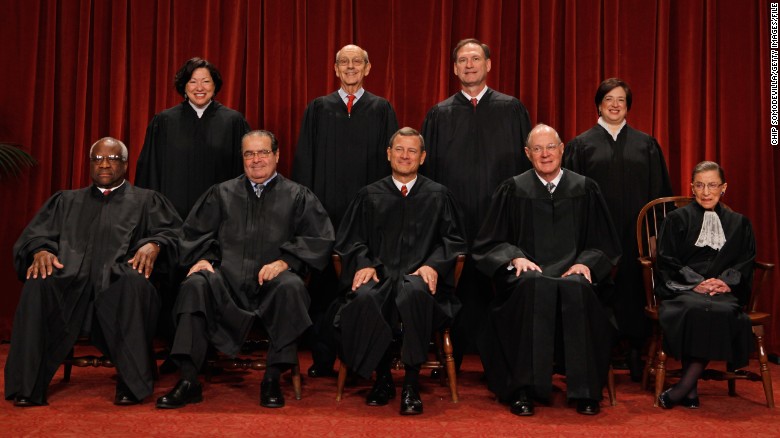 ---
The Senate Republicans seem to be misinformed of what their job description holds. In mid February, when Supreme Court Antonin Scalia died, the Senate Republicans began a childs game with their hands over their ears, refusing to vote or even talk to President Obama about a potential nominee.
The U.S. Constitution clearly states "The President shall nominate, with the advice and consent of the Senate. This does not leave room for suggestions or consent on how either party does their job. In the end, Obama has a constitutional obligation to fill the seat in the Supreme Court, and the Senate needs to comply. As reported in a news conferences on Feb. 16, President Obama said "Republicans have no constitutional grounds to refuse to vote".
The Senate Republicans cannot just cherry pick what parts of our constitution to like or don't like. At the same news conference Obama also told reporters "I intend to do my job between now and January 20 of 2017… I expect them to do the same". The government is supposed to be a working system. Senator Mitch McConnell, majority leader of Republicans, said in a AP article "The November election … will give voters a chance to weigh in on the direction of the Court".
We had the opportunity to "weigh in on the direction", back in 2008 when Obama was elected president. There is nothing difficult about looking at the credentials and hard work these nominees have done over their time served.
It sounds more like the Republicans just want to drag this nomination out as long as they can.
That may not last for long. While the Supreme Court is now evenly divided between four liberal justices and four conservatives.  Set this term, split decisions are inevitable. The court can reargue the pending cases and hear the upcoming ones, but they will be too divided to decide anything truly sweeping. Unresolved cases will stack up.
This means only Congress and the White House can resolve the deadlock, and Obama has the power there.
While this is a chance for us as a nation to "weigh in". Obama and the Senate have a job to do by nominating and giving the nominee a fair hearing and vote. President Obama and G.O.P Senators met on March 1 to fill Scalia's seat still to no avail. On March 16 President Obama has put forth Washington D.C. appeals Judge Merrick Garland.
In what seems to be a never ending dispute, the Supreme Court has no plans on holding a hearing or vote for Garland.
At least until March 29 when Republican Illinois Senator Mark Kirk agreed to meet with Garland.
While the Republicans Senators have largely adhered to the McConnell's strategy, Kirk has said "I think we should be doing our job…we need for a rational adult minded consideration of the constitutional process"
He since then has been backed by two other Republican Senators to "man up" and vote.
---
---