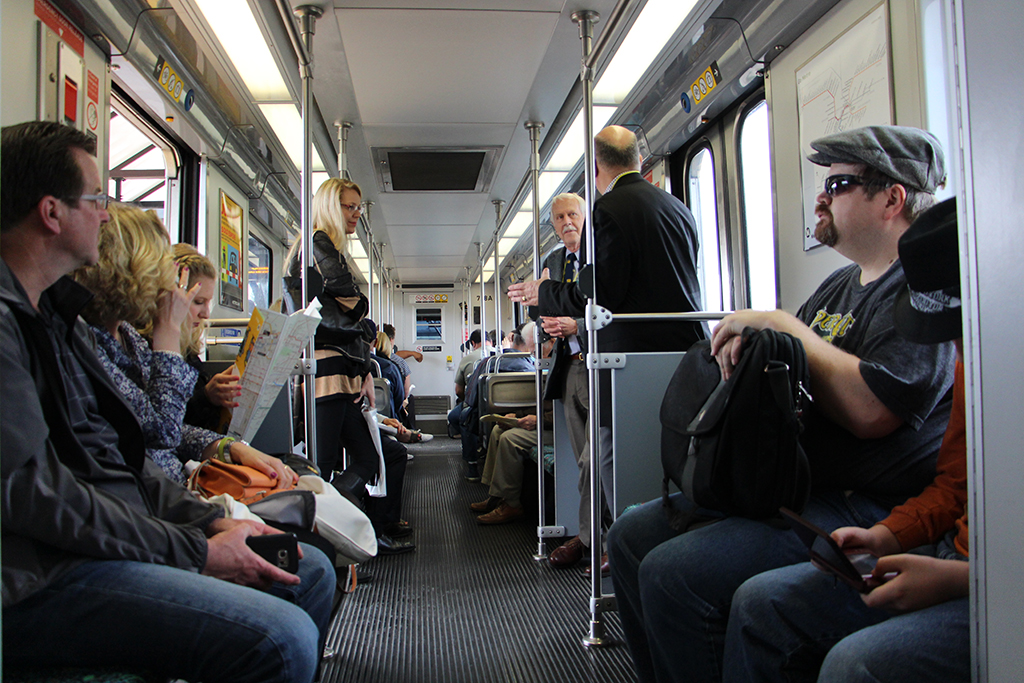 ---
Since the completion of the Metro Gold Line extension completed in February, access to the greater Los Angeles is easier than ever.
With construction approaching completion on the corner of Foothill Boulevard and Citrus Avenue, we will soon be within a five to ten-minute walk from the middle of campus to the Citrus College/APU Metro station.
Students and faculty have access to not just the other newly opened Metro stations in Azusa, Duarte, Irwindale, Monrovia, and Arcadia, but to the greater Los Angeles region.
Students can use their TAP card, which can be purchased at the station, and commute to and from school avoiding gridlock both on the freeway and in the campus parking lots.
It is also an opportunity to visit and enjoy the spoils of our surrounding cities.
This semester, we will feature each of the newly constructed stations including commentary of our favorite places to visit.
This week, we are featuring the Sierra Madre Villa station. Although it's not a new station, it is the former terminus. When it opened in 2003 it served as the gateway to the rest of Pasadena and Los Angeles as the last stop on the Gold Line.
Recognizable by the sky bridge that cascades over the west bound side of the 210 freeway, the Sierra Madre Villa station is the first of six Gold Line stops in the Pasadena area and other key locations.
The Rose Bowl, which is accessible from the Memorial Park station, is a major venue to sporting events, big name music artists and the Rose Bowl Flea Market, which is held the second Sunday of every month.
If you're looking for good eats and entertainment, the Pasadena Playhouse and Roscoe's House of Chicken and Waffles are within short walking distances from the Lake Station in Pasadena.
Further travel on the Gold Line reaches what seems like an endless list of places to visit and see via Union Station.
Union Station serves as the central hub for all rail lines, subway lines, Metrolink and Amtrak rail lines to destinations outside of Los Angeles County.
Lines like the Expo Line, serves as a means of reaching downtown Santa Monica whose station is only a couple of blocks away from the famous Santa Monica Pier and the Red Line which takes you to the heart of Hollywood.
The Blue Line runs from downtown Los Angeles to Long Beach and also serves as a means to reaching LAX via the Green Line making a weekend flight accessible if you can't convince someone to sit through LA traffic.
Though the Metro rail system has been in existence for many years, the extension that brought a station to our doorstep give us a chance to move about with ease.
---
---