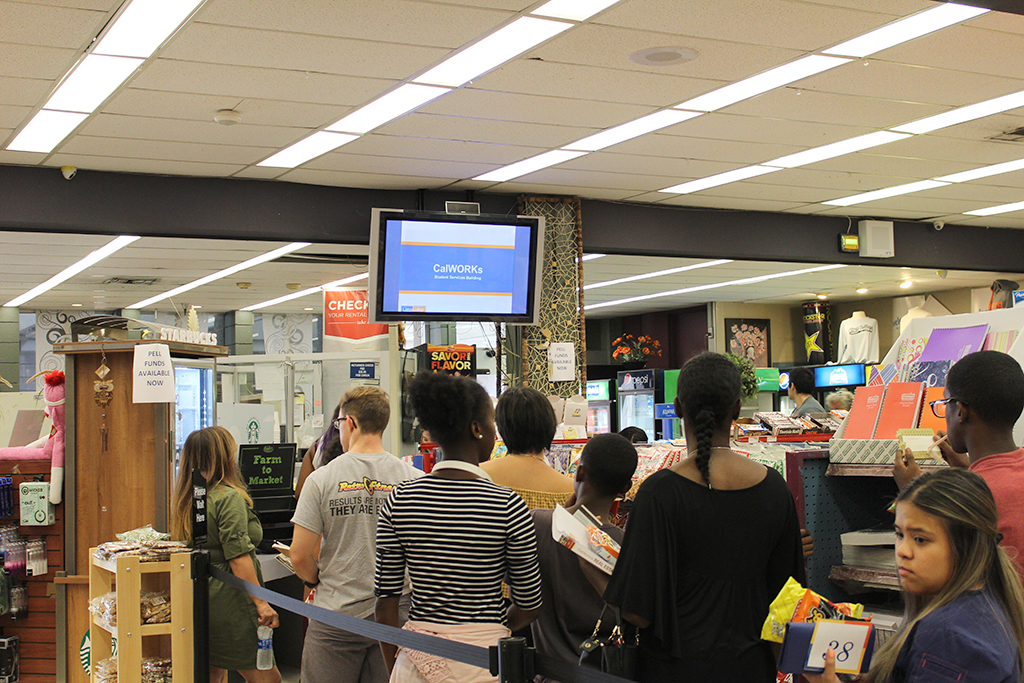 ---
Facebook: The Citrus College Textbook Exchange
Students can list and purchase books they have already used. Because it is student-to-student, there is little worry about getting the wrong edition, having the book lost in shipping or even having to pay for extra fees.
Students typically sell the books at a lower price than other places. Visit the page by clicking here.
The Hayden Memorial Library Reserve
Most classes will have one copy of the class textbook available to rent in the library for two hours. Simply bring your student ID to the Circulation Desk on the first floor and ask for the book you need.
Keep in mind that the book cannot be taken outside of the library, so plan your study time wisely.
The library has scanners and most tablets and phones have high quality cameras that can take clear pictures of text to take home with you.
Printing does cost money at the library.
Buying Used Online
Amazon has become the go-to choice for most students to find used and new books.
Chegg.com is another popular site that facilitates buying books for cheap.
Typing the book name or ISB number into a search engine will bring up more options for purchasing textbooks outside of Amazon and Chegg.
Rent Online
Both Amazon and Chegg also feature a rental service that provides free return shipping through UPS.
The rental service usually lasts for the semester and costs a fraction of the original price.
This can still become expensive, especially if a professor is using their own textbook and offering the text through their publisher's website.
Always compare and contrast rental prices for your best options.
E-Books
Digital textbooks can be downloaded to your computer or tablet and are typically cheaper than even renting.
On occasion the digital copy rivals that of purchasing the actual textbook.
Keep an eye out for the best prices available on different sites.
Bulletin Board postings on campus
There are many bulletin boards available for public use where students post advertisements selling books from their previous semesters.
It doesn't hurt to try to strike up a good deal that both sides benefit from.
Share with friends
If you have friends in class, sharing an expensive book can be a great way to split costs.
Be sure to make a schedule to avoid conflicts and maintain a healthy friendship.
Take good notes
Some classes scarcely require owning the book if proper notes are taken. Many teachers have more than enough resources on Blackboard and spoken in class. Check with your professor if they are open to voice recording as well.
The bookstore will always be an option for students and they allow you to rent, buy and sell back books both used and new.
Make sure you're choosing the best and least expensive options for you.
---
---