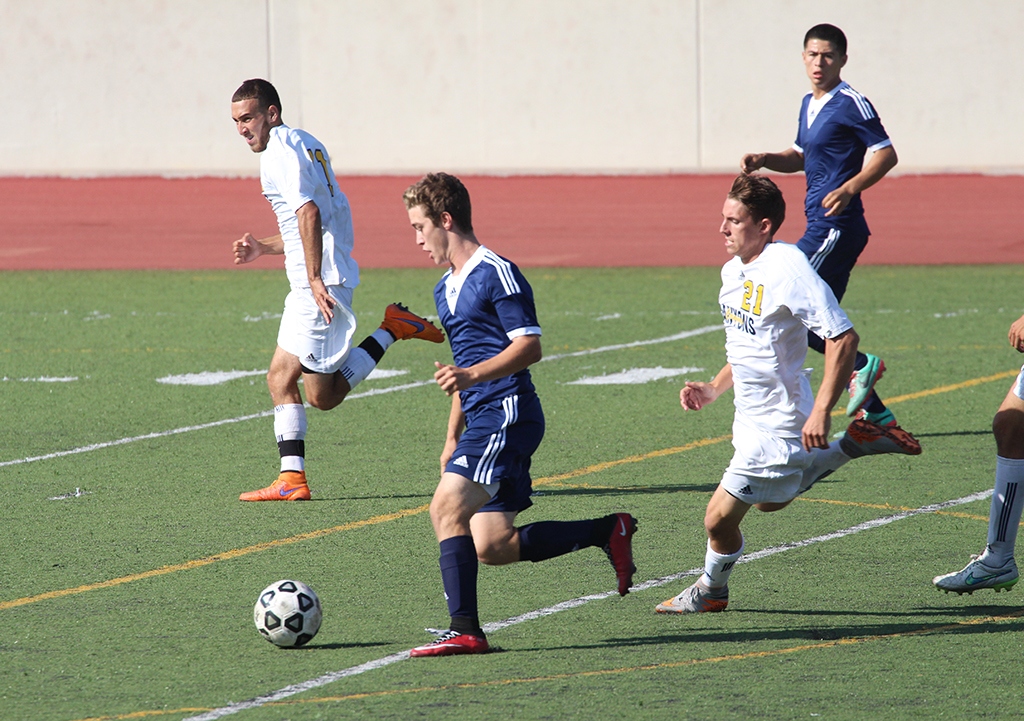 ---
Coming off a 3-1 victory in the season opener against Cal Tech, Citrus College struggled in their home opener.
The Citrus men's soccer team was unable to get things going offensively against a stout Cerritos College defense and the visitors found cracks in the Owls' defense on their way to a 7-0 rout on Aug. 30.
"We've got a mature group of guys that now begin to trust our system and our structure," Cerritos head coach Benny Artiaga said.
Citrus head coach Fred Bruce-Oliver said he was glad his team got a chance to play against a good team.
"There's a level beyond us that we gotta try to aspire to," Bruce-Oliver said. "For them to get there or to get close to it is going to be rough."
In a game that Cerritos dominated in possession, the visitors got the scoring started in the 20th minute with a set piece goal by freshman midfielder Luis Garcia that deflected off a wall of defenders and into the net.
One minute later, Cerritos found the back of the net again with a quick strike from sophomore midfielder Edwin Corona.
Cerritos applied pressure defensively throughout and Citrus struggled to maintain possession.
"We had a defensive structure we set in play," Artiaga said. "Today, I think it worked to perfection."
With a 3-0 lead at the half, Cerritos continued to apply pressure on Citrus. Cerritos added four more goals in the second half, including three in a six-minute span.
Corona scored his third goal in the 66th minute, earning him a hat trick.
"We're family first and that's what matters," Corona said. "Chemistry is what makes the team."
Citrus will look to regroup before heading back out on the road for its next three games.
"We're a young team," Citrus sophomore captain Emilio Del Villar said. "It takes games like this to experience, to build up your confidence."
Citrus will play against Palomar at 3 p.m. Sept. 2 at Palomar College.
---
---