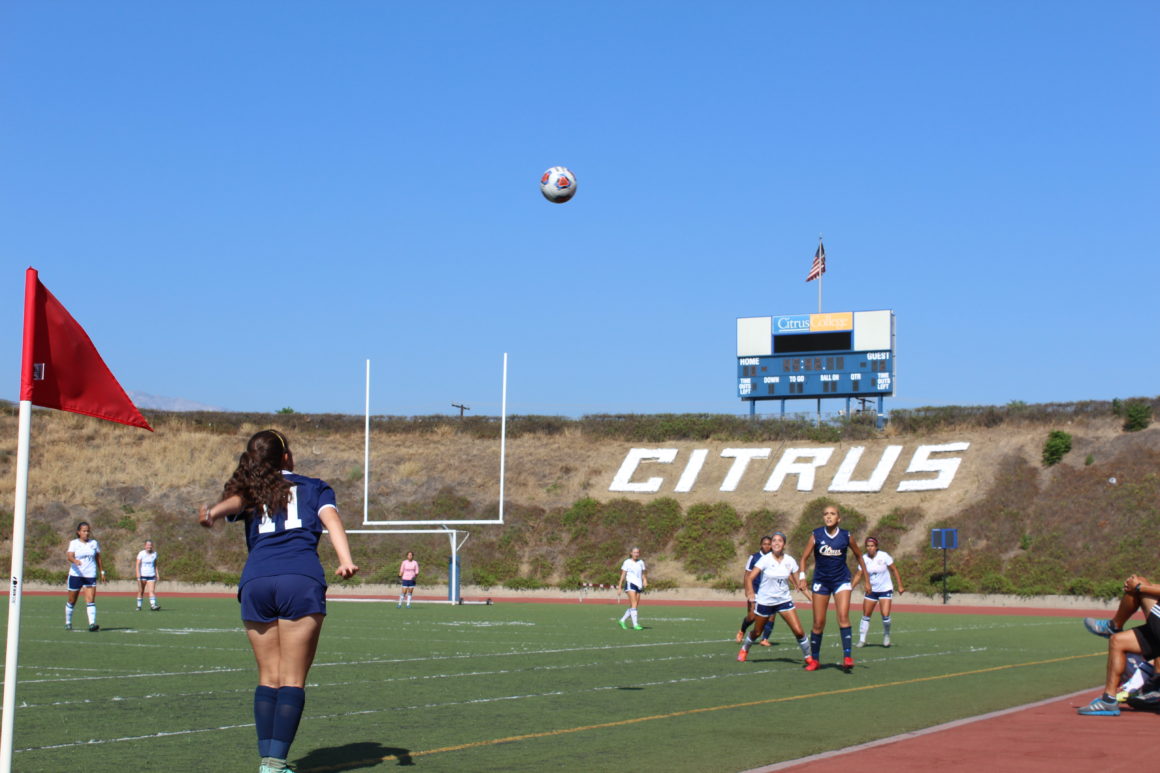 ---
The Citrus College women's soccer team finished 2-0 at the Oxnard Seabreeze Tournament and have a 2-2 record on the season with a nine-day break between games.
When Citrus continues play, the team will begin a six-game homestand.
The Owls have an opportunity to take advantage of a home-friendly schedule early before conference play begins in October.
With eight freshmen with at least two games started, the schedule can be favorable for head coach Tim Tracey as he works to construct his starting eleven for conference play.
Freshman forward Jaqueline Mejia scored two goals and had one assist during the tournament to lead the Owls.
Citrus will host Pierce College at 6 p.m. Sept. 13 at Citrus Stadium.
---
---