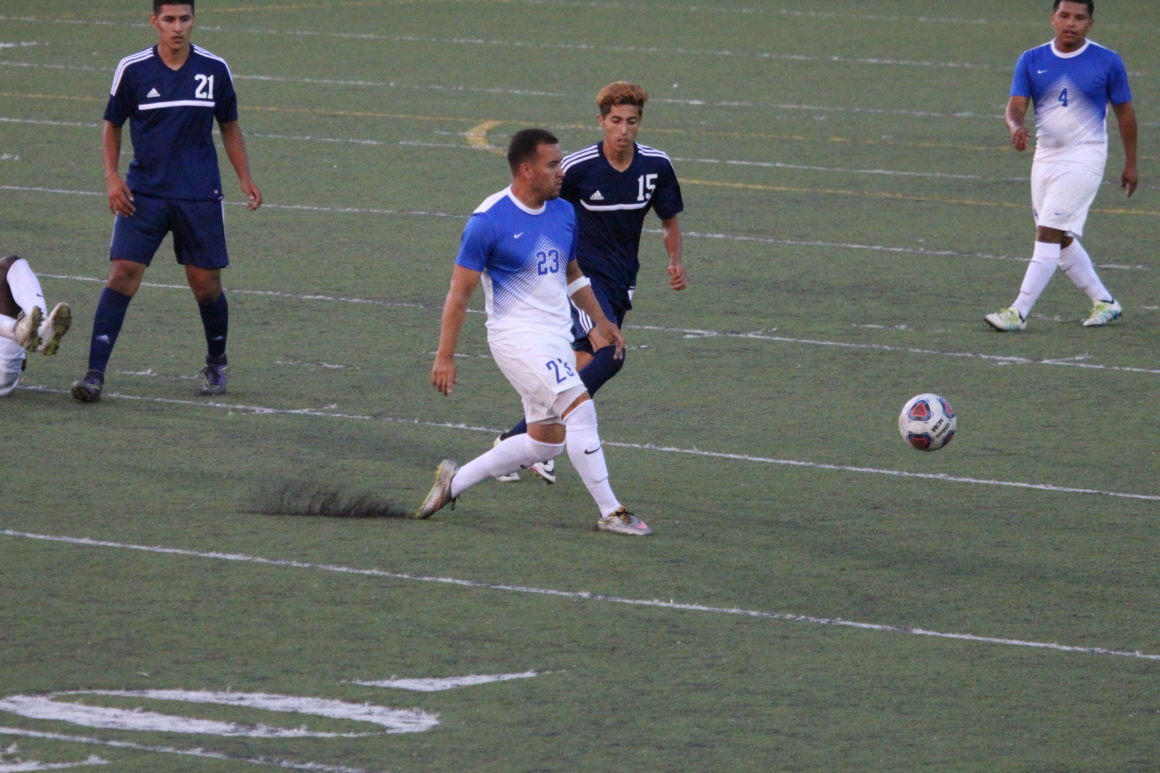 ---
The Citrus College men's soccer team has had mixed results through its first five games of the season.
With a 2-2-1 record, the Owls have struggled offensively with only four goals scored and having been shut out in three games.
On the defensive side, aside from a 7-0 rout at home against Cerritos on Aug. 30, the Owls have only allowed two goals.
Freshman goalkeeper Gabriel Perez-Negron has recorded eight saves and not allowed a goal in his two starts of the season.
Another freshman, forward Enrique Acosta has delivered with the game-winning goal in each of the two Owls wins.
With three straight road games ahead, Citrus College will travel to face Moorpark College at 4 p.m. Sept. 23.
---
---