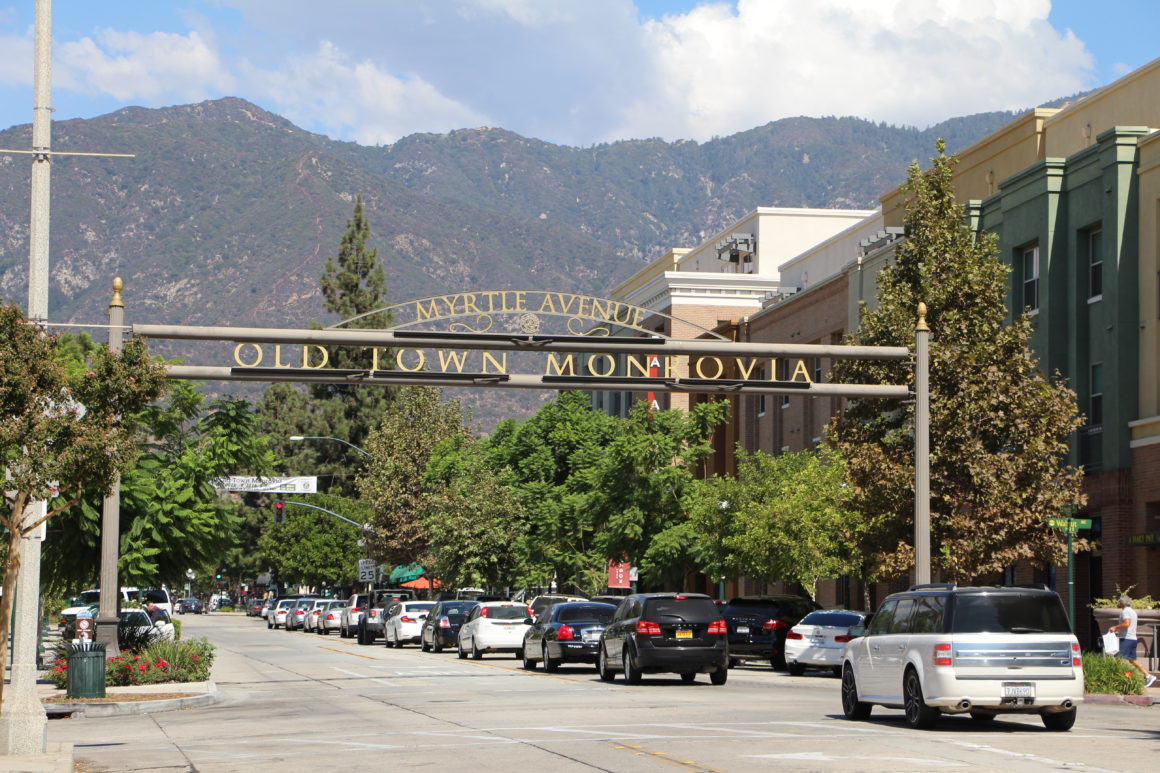 ---
With transportation to Los Angeles only footsteps away with the completion of the Citrus Avenue extension to the Gold Line, discovering what cities have to offer along the way has never been easier.
Monrovia is one of the cities to explore along the Gold Line.
An easy 10-minute trip from the Citrus/APU station to the Monrovia station allows for more time exploring the fourth oldest city in Los Angeles County.
The first place to check out is Old Town Monrovia. A 17-minute walk north from the Monrovia station on Myrtle Avenue, Old Town Monrovia has plenty to do, from dining, nightlife and shopping.
If moviegoers are interested in a classic, elegant Hollywood-feel for their movie experience, Krikorian Monrovia Cinema located downtown is a popular stop in the city.
The Friday Night Street Fair on Myrtle Avenue has plenty to do for families. From a farmer's market, live entertainment and kid zones, the weekly Friday night event attracts many downtown.
The downtown area also offers a variety of restaurants to choose from.
From local favorites, such as Rudy's Mexican Food to Old Town Pizza, to more well-known places such as T. Phillip's Alehouse and Grill, there is no shortage of options for a night out on the town.
Old Town Monrovia also has places for breakfast and lunch. The Press Cafe, which opened in May, opens at 7 a.m. and is a popular destination for students to study or grab coffee and food with friends.
When food in Monrovia comes to mind, the Original Tommy's is usually near the top of the list.
Since 1946, Tommy's has made a name for itself with their "World Famous Chili Burgers." Located on Huntington Drive and northeast of the Monrovia Gold Line Station, it is about a 27-minute walk.
Monrovia also has a hidden dessert spot where ice cream flavors meet shaved ice:  Fluff Ice.
Since opening in Monrovia in 2013, Fluff Ice has gained popularity with its unique take on dessert. With shaved ice flavors like milk fluff, chocolate fluff, peach fluff and coffee fluff, there are a variety of options to choose from before deciding on toppings. "The Classic" is made with milk fluff, with fresh strawberries and mangoes on top. Fluff Ice is located on Huntington Drive and is about a 15-minute walk from the train station.
Being one of the oldest cities in Los Angeles, Monrovia has a lot of history to discover. The Metro Gold Line has provided people an opportunity to explore more of the greater Los Angeles Area without the need to drive.
---
---