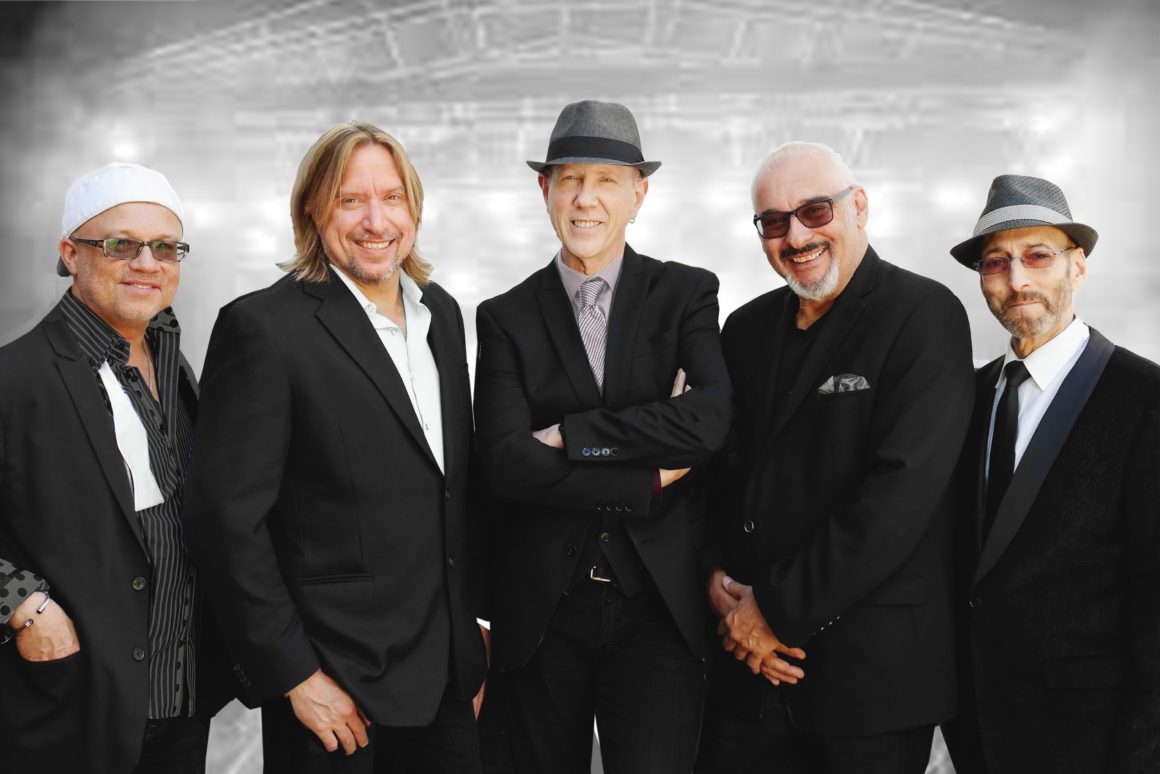 ---
With the fall underway at the Haugh Performing Arts Center, five legendary music performers are making a one-time visit.
The Hit Men, a quintet of musicians, vocalists and composers, will perform live at 2 p.m. Oct. 9 at the Haugh Performing Arts Center.
The Hit Men were founded in 2010 by musician Lee Shapiro, but some members of the band have been in the studio and on stages performing since the '60s and '70s.
Shapiro made a name for himself in the '70s as keyboardist for Frankie Valli's band, The Four Seasons.
"It was pretty surreal going from playing piano in local bands and clubs to arranging and playing with such an iconic band," Shapiro said in an email. "Frankie showed a lot of faith in my abilities and allowed me to perfect my craft while being in the limelight."
Shapiro went on to collaborate with other artists, including singer-songwriter Barry Manilow.
"Barry is the consummate gentleman," Shapiro said. "Not only was he a generous collaborator and a pleasure to work with, but his talents are inspiring."
In 2010, after a conversation with Valli, Shapiro called up a few friends he made in the music industry and The Hit Men were formed.
Shapiro said their first gig was at a local New Jersey club in 2010 for which they paid the club owner to let them perform.
"We now perform 60, 70 shows each year to thousands of people," Shapiro said. "Many of whom remember seeing us in our youth with the major stars we accompanied."
Shapiro was not the only band member work alongside popular music artists.
Guitarist Jimmy Ryan also worked alongside many notable music talents, such as Carly Simon, Elton John, and Cat Stevens. Ryan himself was lead-guitarist, vocalist and co-songwriter for his band The Critters.
With over 30 years in the music industry, co-producer Larry Gates has known Shapiro for a long time. Gates has also worked with Bon Jovi, Carole King, Vanessa Williams and Herbie Hancock, as well as many more.
Russ Velasquez an award-winning and Emmy-nominated composer who has worked with acts across different generations. From The Ramones, Carole King and Sting to LL Cool J and Korn, Velasquez has left his imprint on the music world.
Finally, Steve Murphy is a drummer and vocalist who has worked with Elton John and Alan Parsons. He has toured with numerous artists since the '80s and is a teacher in New Jersey.
The five members have come together to perform songs they helped work on during their respective careers.
The Hit Men have been on tour, sharing the stories behind the music people grew up listening to.
"It's really great to re-live the experience and to see the nostalgiac expressions in the faces of our audiences," Shapiro said. "They recognize that we are not a tribute band but rather that  'we were there.'"
Ticket prices range from $25 to $45 and can be bought at the box office or at http://tickets.haughpac.com.
---
---