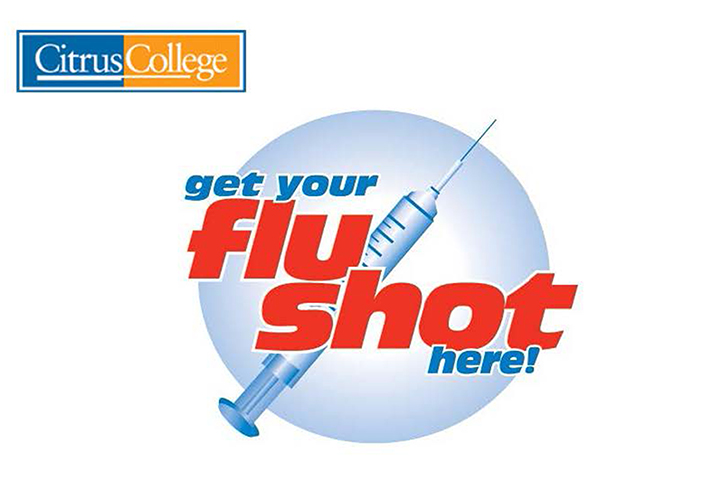 ---
The fall season is upon us and a change in weather usually brings about the flu. This highly contagious illness can spread easily especially among students in close proximity to one another.
To combat the disease, the Citrus College Health Center is offering flu shots administered on site by a health center nurse.
The flu shot will cost $10 and became available this week.
The Student Health Center is also partnering with Citrus College Nursing Program to host a flu shot clinic on Oct. 20 between 10 a.m. – 2 p.m. where nursing students, with the assistance of health center nurses, will administer flu shots.
Now that the halfway point of the semester has passed, missed class time due to the flu may be the difference between a passing or failing grade.
While the peak of flu season does not typically occur until the middle of winter, students can get out ahead of any illness and utilize their on-campus healthcare resources.
The Student Health Center is located on the first floor of the Student Services building, on the west end of campus. If students aren't able to attend the clinic, flu shots will be administered Monday-Thursday 9 a.m. to 3 p.m. no appointments are required.
---
---