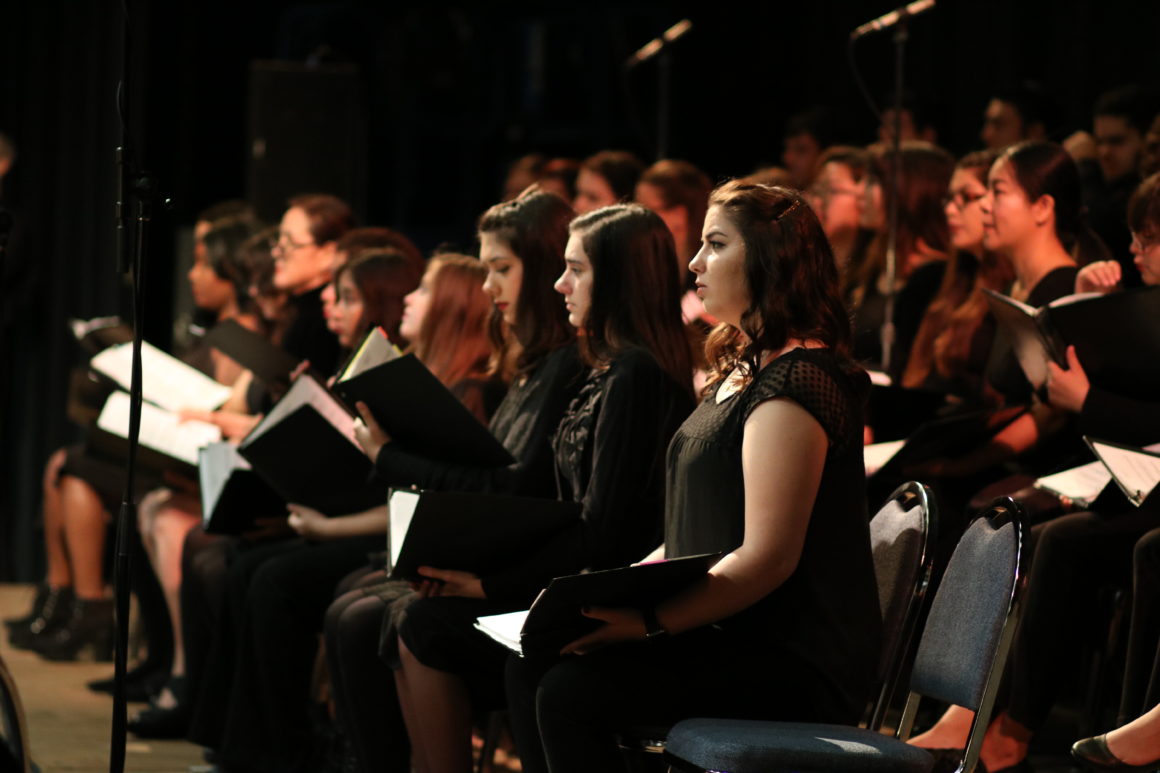 ---
The music of Danny Elfman came to life Oct. 14 at the Haugh Performing Arts Center as the Citrus Visual and Performing Arts Department presented their annual Night of Music from Film.
This year's performance celebrated the work of Elfman, the former lead singer and songwriter for Oingo Boingo who went on to score the music for popular movies, including Tim Burton's "The Nightmare Before Christmas" and "Alice in Wonderland" and the theme song from "The Simpsons."
The Citrus Sierra Wind Symphony and Citrus Concert Choir performed music from "The Nightmare Before Christmas" to start the evening.
With a projector above stage showing scenes from "The Nightmare Before Christmas," the symphony performed favorites from the movie like "This is Halloween," "What's This?" and with student Mackenzie Byers as a vocal soloist, "Sally's Song."
The transitions between films was flawless and the symphony, choir and the production staff were on the same page throughout the 75-minute performance.
The student symphony was conducted by Bill Hoehne and Martin Green conducted the choir on the evening.
The Burton-directed films continued with the students performing music from "Dark Shadows." Between performances, commentary from Elfman played where he talked about his transition into scoring music for films and his partnership with Burton on several films.
Music from "Spider-Man" was followed by music from a couple more Burton films, "Alice in Wonderland" and "Batman."
Marvel superheroes took over the screen as the Citrus music department performed Elfman's score for 2015's blockbuster "Avengers: Age of Ultron." Keeping it in the Disney family, the students performed music from the 2007 film "Meet the Robinsons."
The evening concluded with music from Burton's "Beetlejuice" and "Corpse Bride," which featured student vocal soloist Josh Centilla, followed by a performance of "The Simpsons" theme song and music from the 2013 film "Oz the Great and Powerful" to close the night.
The performance was well-received by the audience during and after the show. The culmination of work put into the event by the Citrus Visual and Performing Arts Department was a success.
---
---