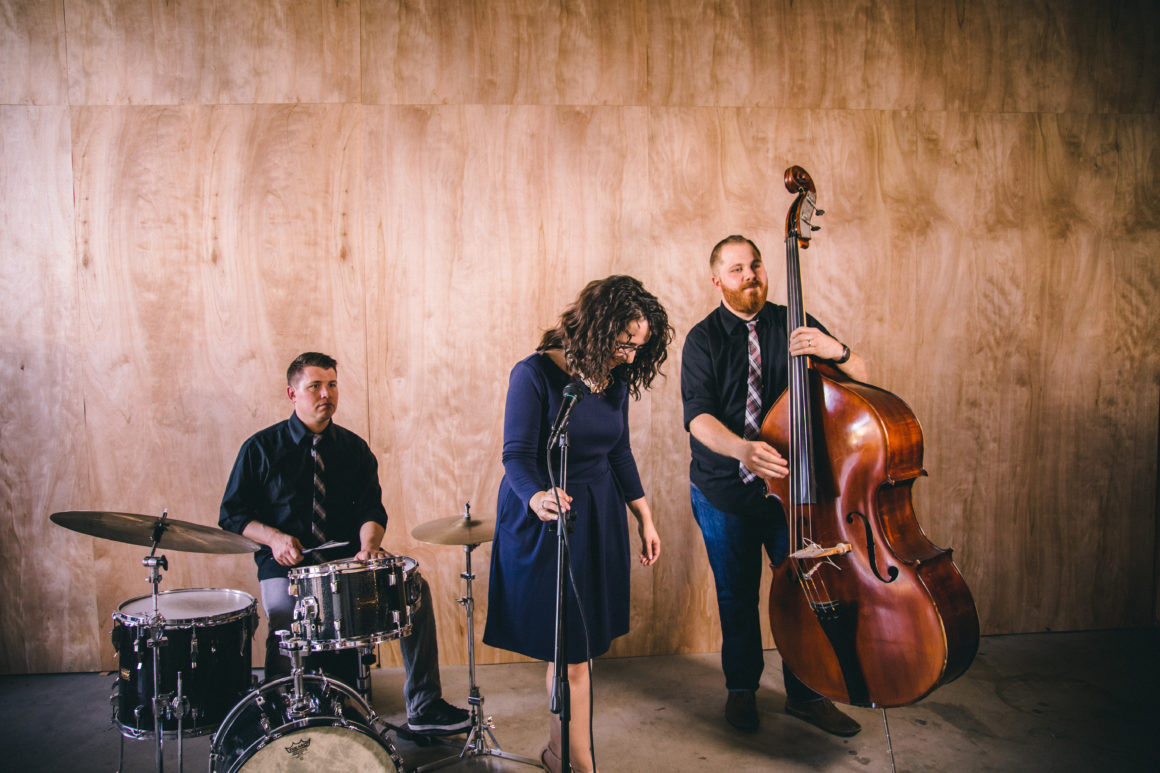 ---
Teryn McPherson holds on to her passion of being a musician as she continues to learn and grow in her other job: being a teacher.
McPherson, 30, is an adjuct professor who teaches music at Citrus College, Fullerton College and Azusa Pacific University where she earned her bachelor's degree in commercial music arranging and master's degree in composition.
She also regularly performs with her band, Teryn Ré Trio, who released their first album earlier this year. The group also performs as a duo, quartet and even an 18-member big band about once a year.
Now a resident of Glendora after growing up in Orange County, McPherson lives just a few blocks from the downtown area.
"Music has always been something I wanted to do, no matter what," McPherson said. "I was never like, 'Oh, maybe I will try something else and see if music works.'"
McPherson performs regularly with the Teryn Ré Trio locally, including stops at The Press in Claremont and Mantra Coffee Company in Azusa.
Teryn Ré Trio's first album "Still Haven't Found" repurposes popular music from past decades into free, unrestricted melodic versions that epitomize vocal jazz.
Inspired by artists like Frank Sinatra growing up, McPherson is a performer, composer and arranger who showcases a jazz voice reminiscent of the soulful singers of the mid-20th century.
As the only person in her immediate family to find passion in a musical instrument, her music career began with piano lessons at five years old, and eventually her passion turned into a full-ride college scholarship at APU.
"My mom put me in piano lessons when I was 5 and so pretty much, to 5 till 18 or 19, I took lessons and then started playing and singing in church," McPherson said.
McPherson, who grew up in Laguna Niguel, attended Orange County School of Arts to continue studying music.
"I went there for piano performance, but after my sophomore year, I realized I wanted to do more vocal stuff," McPherson said. "At the time, they only had opera or musical theatre and those weren't really my favorite things. So I transferred to public school and started taking voice lessons, but I still played the piano."
Although McPherson had been playing music since she was in elementary school, she did not start playing jazz until her time as a student at APU.
Since moving from Orange County in 2004 to attend APU, McPherson said her experience has been great.
"I've pretty much met all my close friends and fellow musicians here for the most part that I've been playing with forever," McPherson said.
During her time as an APU student and aspiring musician, teaching was not in McPherson's plans.
"I didn't want to teach, ever," McPherson said. "I literally was just given a bunch of work after school."
McPherson said her mother, who is a second grade teacher, would tell her teaching stories she experienced. But after graduating with her master's degree, she was offered to teach music classes.
"I was kind of just given it, because I wasn't music education, I was arranging and composition," McPherson said. "So for me, it's just been a learning process. Like, what works, what doesn't. So I pretty much teach the way I was taught."
In her fourth year of teaching music classes now, McPherson said she loves teaching students at the college level.
"At this point they are adults," McPherson said. "You get to challenge them and push them past what they might have previously gotten challenged. A lot of them came and they already have a passion and are driven."
Her musical talents and education have allowed her to not just perform with a multitude of groups, but compose and arrange for them, including Citrus' Blue Note Orchestra.
McPherson said it is important to help students, especially music majors, figure out what they want to do with music in the future.
"With college, you can be honest and say, 'This is the real world. This is how it is,'" McPherson said.
McPherson has put her bachelor's and master's degrees to use in creating original arrangements that put a spin on familiar tunes.
The song "I Still Haven't Found What I'm Looking For," originally by U2, only took McPherson about an hour to arrange and compose for the album, McPherson said.
"Arranging for me, for a small group is a lot easier than people think it is," McPherson said. "'Cause all you really have to do is change the feel, tempo and the chords."
McPherson said arranging music for her big band is fun.
"A lot of people say they don't know any vocalists that write for their own big bands, at least females," McPherson said.
Her preference still is the small group dynamic, McPherson said.
McPherson said her plans for the future are to "keep doing the same thing I get to do all the time."
McPherson hopes to tour with the trio, but said the priority for the band is their families. McPherson, who's married, said she still has a lot of freedom to pursue her musical goals. She said she hopes to release another album in the next couple years.
Teryn Ré Duo, McPherson and bassist Brandon Shaw, will perform at 8:30 Oct. 20 at Mantra Coffee Company, with a suggested donation of $5.
The Teryn Ré Trio's record "Still Haven't Found" is available on Apple Music and Spotify.
---
---