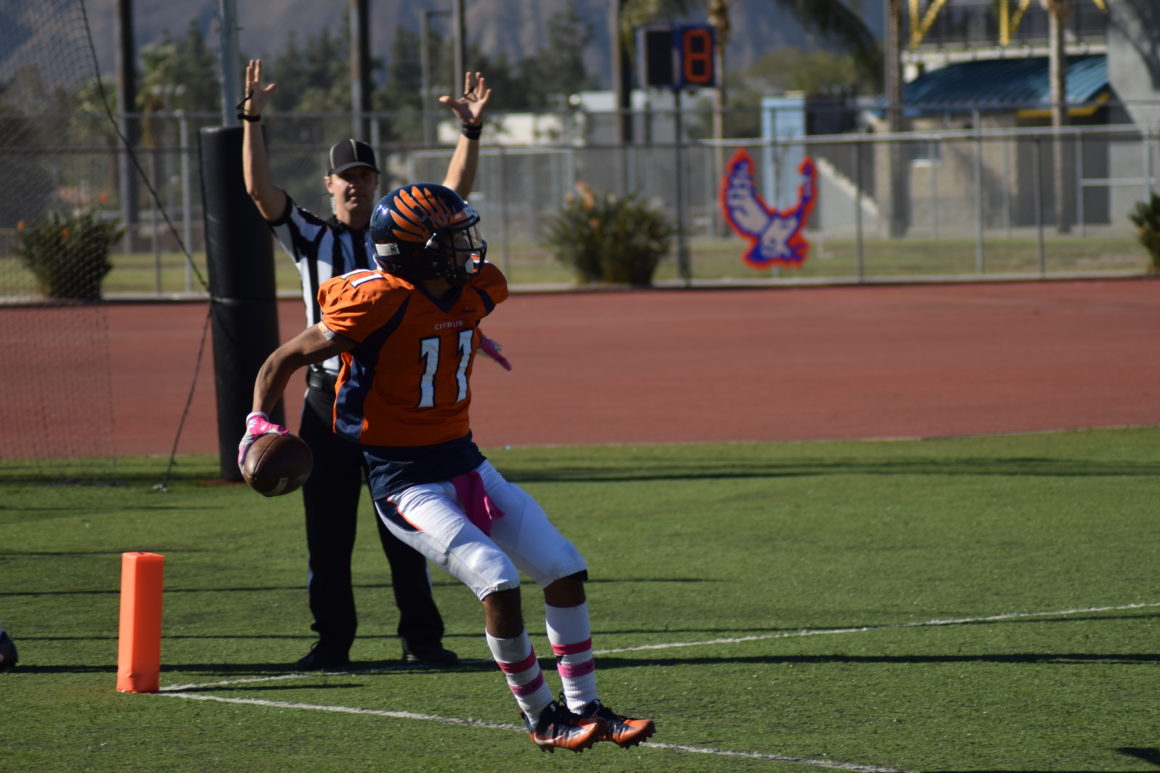 ---
After a three-game losing streak, the Owls football team came back into form, beating the L.A. Pierce College Brahmas 48-3.
The Brahmas scored first with a field goal in the second quarter, but the Owls responded with 48 unanswered points.
"We are just too low in numbers to sustain a lot," Brahmas defensive line coach Daniel Fuselier said. "Especially on a hot day like this, the kids are doing everything they can."
Citrus ran the ball constantly between the tackles, chunking up ground for 4.7 yards per carry.
"We were able to establish our run game, creating openings for our passing," Owls right tackle Jose Mendoza said.
Whether by result or by design, the Owls decided to exploit the weaknesses in the Brahmas' run defense using a committee of runners.
The Owls backfield combined for five touchdowns, most of which were walked in without resistance.
The six Citrus rushers combined for 233 yards while L.A. Pierce struggled with 88 yards rushing.
"We're getting back on track," Citrus running back Lawon Carney said. "We came together today. Our O-line has been dealing with some injuries but they stepped up anyway and helped us to have a strong run game."
The lopsided final score comes from Citrus' most complete game thus far on offense and defense.
Linebacker Ryan Rodriguez capitalized on chances with a fumble recovery that stopped L.A. Pierce. L.A. Pierce had finally strung together first downs until Rodriguez' takeaway.
Rodriguez later scored on a 26-yard fumble recovery for a touchdown early in the fourth quarter, pushing the Owls' lead even more out of reach.
"That was my first score since sophomore year of high school," Rodriguez said. "It feels good. It's good to get back in the win column. I think we can take anyone with the guys we have."
While it was the Owls' most complete game, there are still areas to improve upon.
Head coach Ron Ponciano believes the Owls can still play better. Citrus had four penalties this game.
"We've got to be more consistent with our coverage on defense, our kicking game, and penalties on offense," Ponciano said. "I know how good we can be."
Ponciano said there will be no postgame film session for this game.
"We're not watching this game, we gotta get ready for the Vaqueros," Ponciano said.
The Owls go on the road to face the Santa Barbara City College Vaqueros next week at 4 p.m. Oct. 22 at La Playa Stadium in Santa Barbara.
---
---