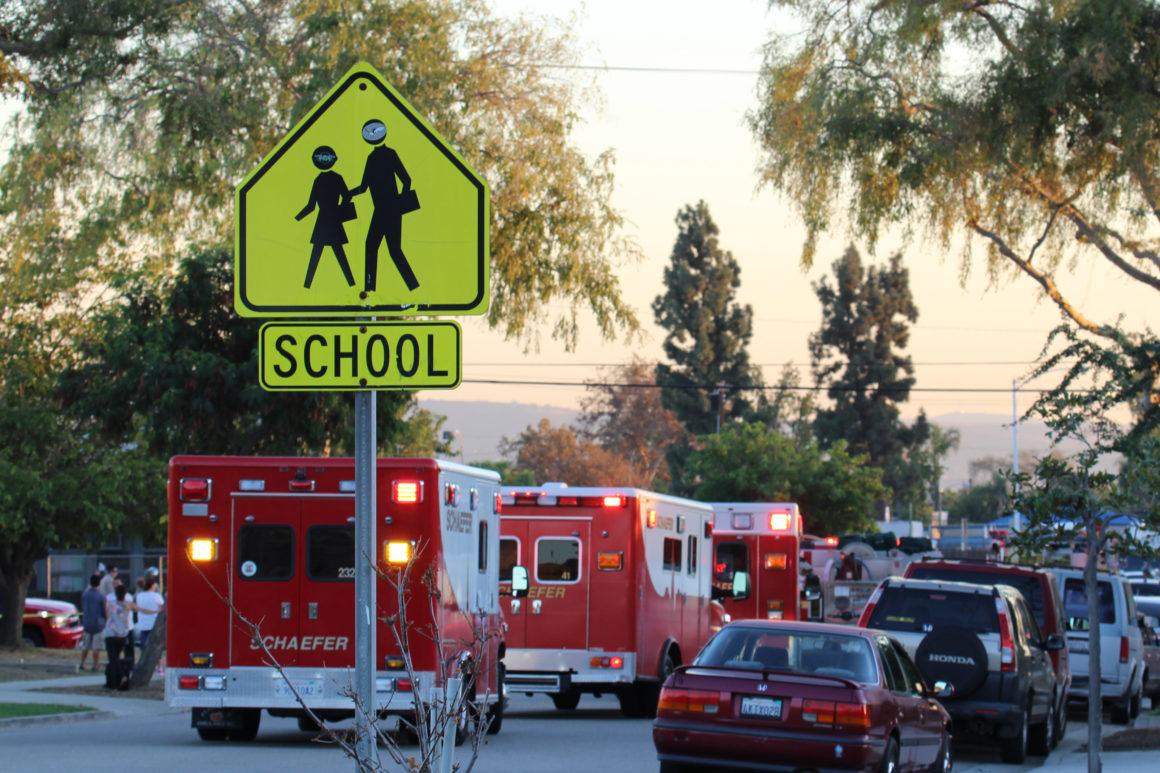 ---
A local gunman shot at several people in a residential area Azusa on Election Day, prompting the evacuation of the surrounding neighborhood, middle school, and the closure of two nearby polling places.
One man was killed and two women were airlifted to L.A. County Hospital after being shot by an automatic weapon.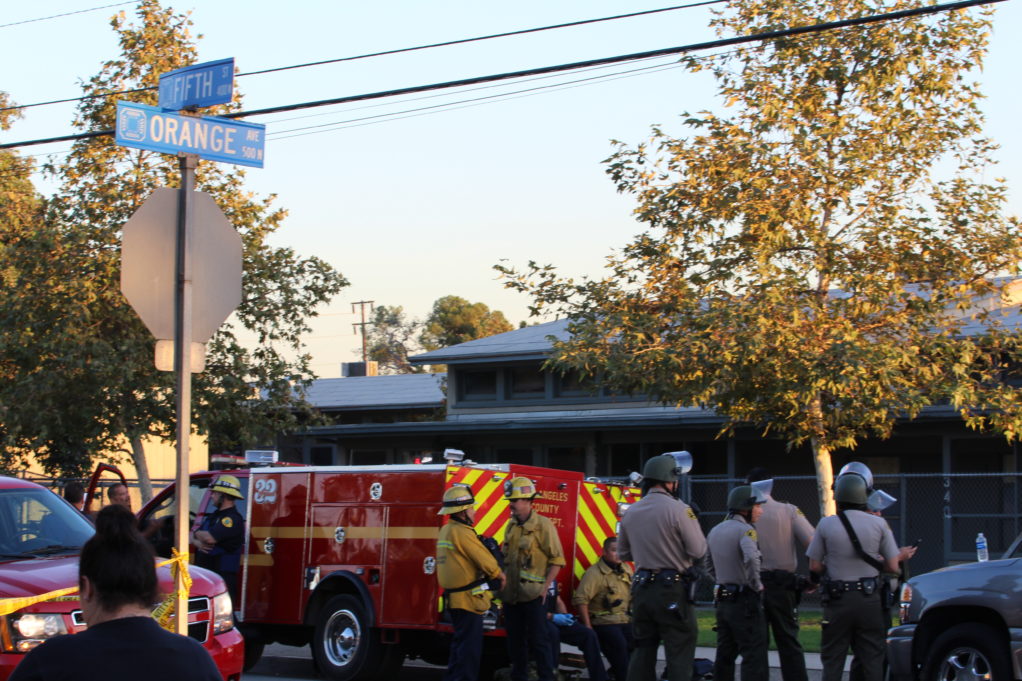 The deceased man was later identified by Los Angeles County coroner's records as Francis William Varney, 77, who lived next door to the shooter on the 500 block of West 4th Street, Carlos Francisco Mendez.
Varney was pronounced dead at 2:40 p.m., according to coroner's records.
Two women, ages 65 and 59, were airlifted to a hospital and are in critical condition, Lt. John Corina of the L.A. County Sheriff's Dept. said.
"Once officers arrived on scene and started attending to the victims, they did receive gunfire," acting Azusa Police Chief Steve Hunt said. No Azusa police officers were injured.
Mendez was found dead in his house, dressed in fatigues and armed with multiple weapons.
Los Angeles Times reported that Mendez fired at least 20 rounds at six officers, who returned fire at Mendez until he stopped shooting.
Police and SWAT crews locked down the surrounding area around Fifth Street and Orange Avenue in western Azusa near Slauson Middle School and Memorial Park the afternoon of Nov. 8, while the shooter was still at-large.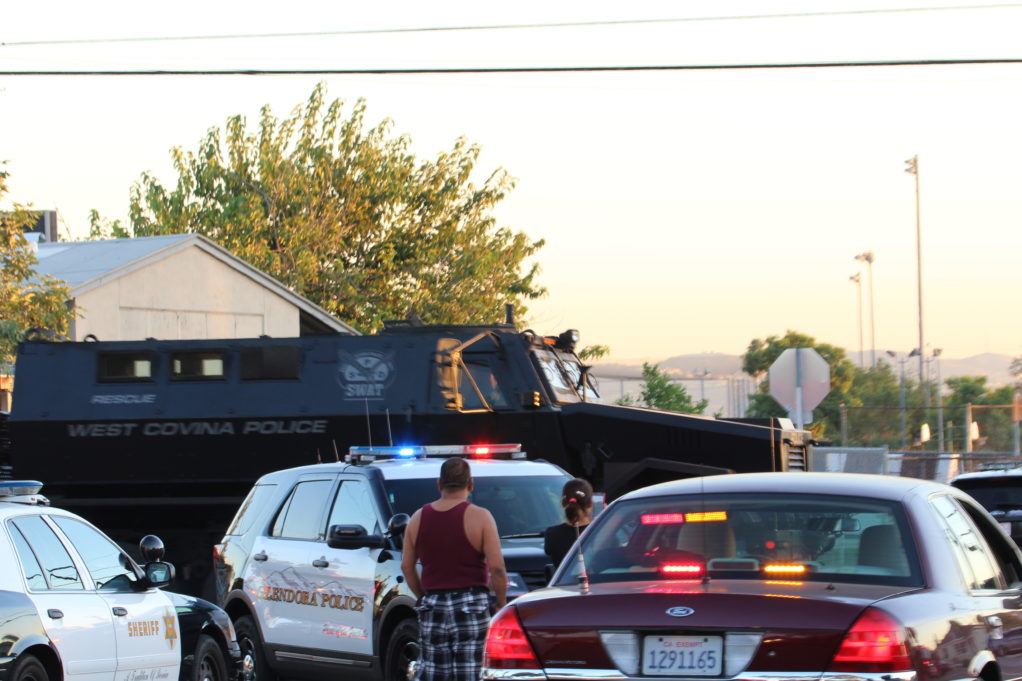 Polling places at Memorial Park and Dalton School were closed, as officials asked voters to avoid the area. Dalton School, was later re-opened.
Investigators found no political connection for the shootings.
"It doesn't have anything to do with the voting location, it just happened to be across the street from that park," Corina said.
Helicopters circled the area until the shooter was pronounced dead on the scene at 5:18 p.m., according to coroner's records.
Varney lived in the neighborhood for 50 years, and was fondly remembered by neighbors, the San Gabriel Tribune reported. He would take morning walks around the neighborhood with his chihuahua, Half Pint.
Mendez had lived in the neighborhood for around five months. His wife and child left the house the day before the shooting after Mendez began a cocaine binge. Neighbors described Mendez as a well-mannered man, who served in the military and suffered from post-traumatic stress disorder. He had no record of violent crime, but owned several guns, San Gabriel Valley Tribune and L.A. Times reported.
---
---