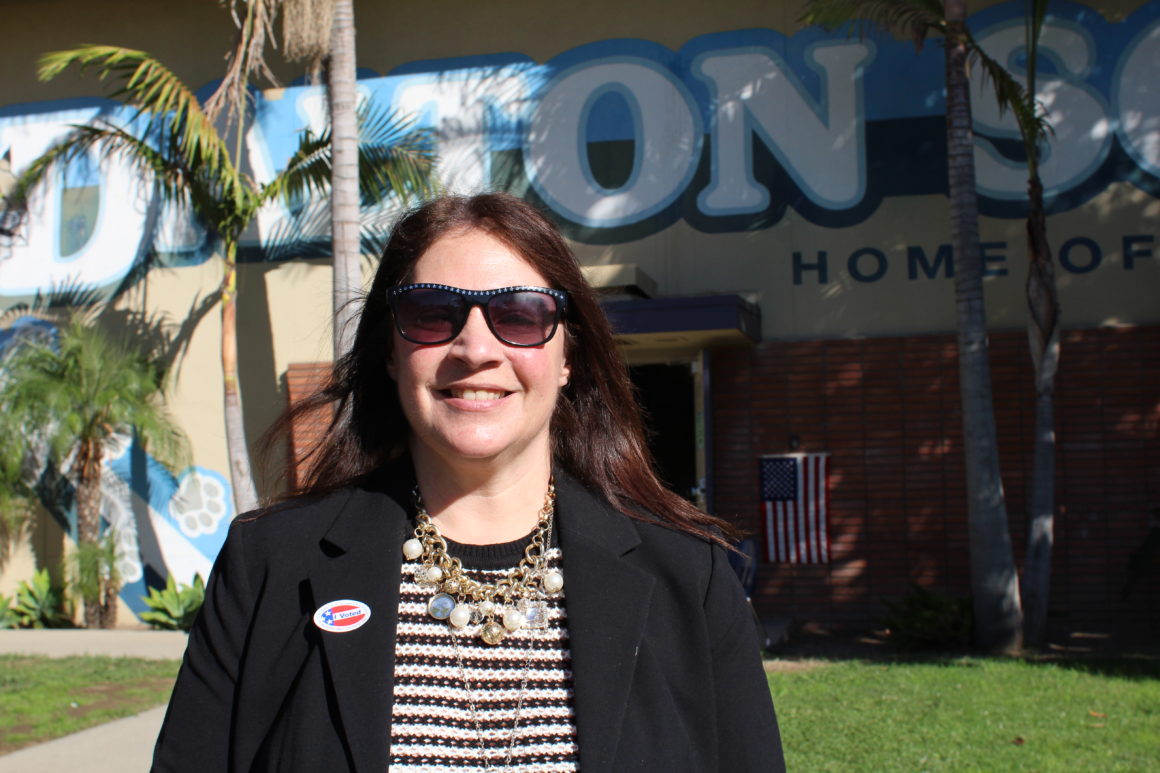 ---
The general election has caused a high amount of voter interest, with local precincts showing early indications of higher than average voter turnout.
Voter wait times typically vary depending on the time of day, with spikes during the morning and lunch times as people go before work and during lunch break.
"We've had over 300 people vote at this precinct so far. Some years we don't have 300 votes in the whole day," said Dennis Mielke, a polling inspector. "We had a line out to the parking lot before we opened at 6 a.m."
Mielke's wife, Valerie, worked as a clerk this year and has been working the polls for over 20 years.
Despite the morning rush, most election officials at polling precincts have reported smooth overall experiences.
During the afternoon, voters could vote without wait or complaint, depending on their level of preparedness.
"It was a 2 hour wait this morning at 6 a.m. Right now it was only 10 minutes," said Lynette Nahigian, voter.
The 90 degree weather encouraged voters to bring out patriotic hats and sunglasses, but didn't deter smiles. In the face of an election whose candidates have historically low approval ratings, many people left the polls smiling, proudly wearing their "I Voted" sticker.
"The weather is perfect," said Stephen Valentino, a voter.
In order to facilitate voting, polling places had a three-sided cardboard stand displaying voting instructions and voter bill of rights prominently displayed in multiple languages.Most polling places also have clerks who speak multiple languages, with Spanish the dominant second language in the area.
Overall, most interviewed enjoyed their voting experience.
"I usually vote absentee, but after my husband died I went out to vote. I love the community and togetherness," said Sharon (declined last name), a voter. "People are nice, you don't have to care who they voted for."
Not all voters have had a pleasant experience, however.
"We've had a lot of provisional ballots because people don't know where their polling place is," said Elizabeth Wallace, a polling place clerk.
Provisional ballots are counted as well as normal ballots, but only after an additional verification process aimed to ensure proper voting practices.
Some have reported polling places running out of ink for ballots, and unhappiness with the voter registration process.
I tried to change my party and not be a mail-in voter, and I didn't want to be. When I called and asked they can do, they said they couldn't help me, said Stephanie Sheppard, voter and Citrus College student. "I voted with provisional ballot, and I wasn't happy at all… How can the voters feel confident that their vote will be counted?"
While voter turnout seems high, most voters still have to find a way to fit voting around other responsibilities, such as work and school.
Because California is on the West Coast, when people get home, they will already know who won the presidential election in Florida, and they might not go out and vote. This can affect voter turnout for the rest of the ballot as well, said Jerry Delker, poll worker.
---
---