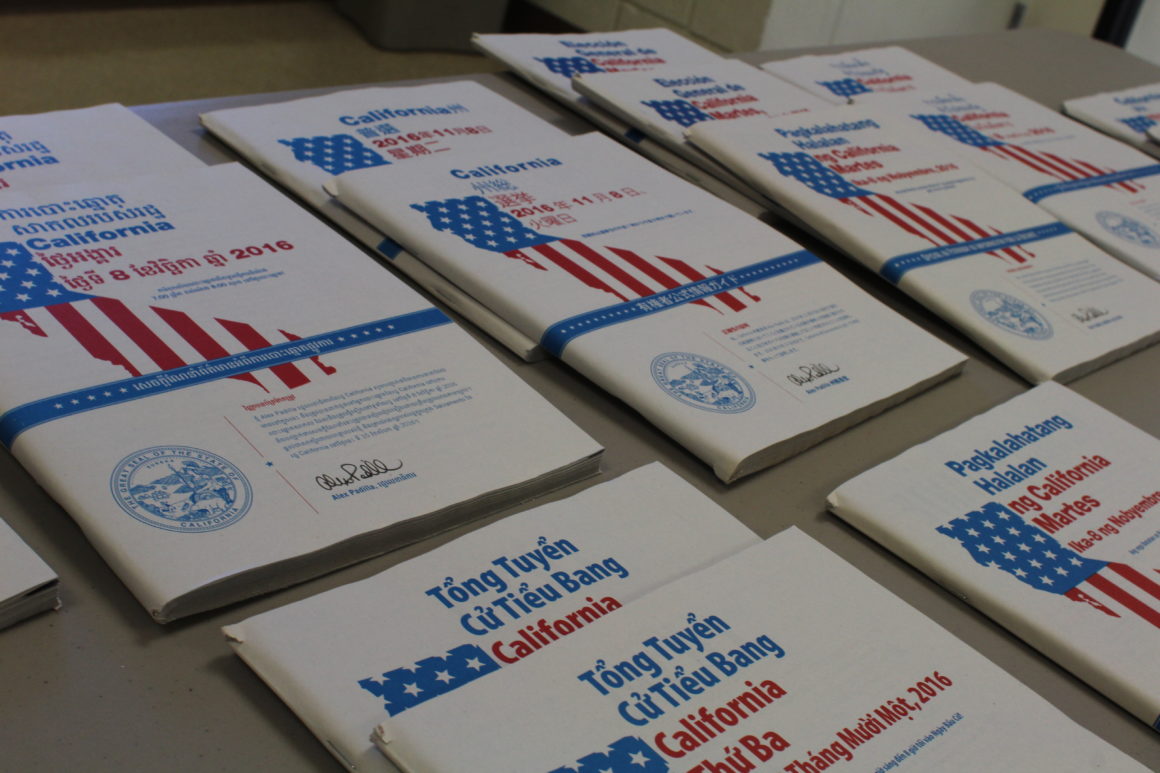 ---
The nation has spoken. Donald J. Trump is set to become the 45th President of the United States of America.
Trump won the presidential race in the general election Nov. 8, also decided in the election were several major propositions for California dealing with raising taxes, legalization of marijuana and the death penalty.
Residents of Los Angeles County had an opportunity to vote on a measure approving a raise in taxes to improve roads, traffic and transportation.
Los Angeles County's Measure M passed with a 69.8 percent Yes vote, reaching the two-thirds majority needed to pass. Measure M will raise sales tax in Los Angeles County by 0.5 percent and the funds raised will go towards improving roads, traffic and transportation. The tax will continue indefinitely until voters decide against it.
California:
Proposition 51 passed, approving $9 billion in state bonds to improve K-12 schools and community colleges. The proposition called for the construction of new school facilities and modernization of existing facilities. Two billion dollars will be allocated towards improving California community college facilities. Including the interest on the bonds, state costs are projected to be $17.6 billion, paid off over 35 years.
Cigarettes will be taxed an additional $2 per pack after Proposition 56 passed. The tax money will go towards healthcare programs and training, and to tobacco control programs. Opponents claim that the tax dollars will be misspent.
Certain additional prisoners will be eligible for parole after Proposition 57 passed. Prisoners whose crimes have been judged to be nonviolent can be considered for parole. Proponents claimed that this will remove a glut in a crowded prison system. Opponents are afraid that it is too lax on offenders, resulting on more criminals in the streets.
Proposition 58 passed, repealing the English-only requirement in schools. It allows schools to utilize programs such as bilingual education, in which students learn in both English and their native language.
By voting yes on Proposition 59, California voters have shown to be against Citizen's United, a Supreme Court ruling that set precedent allowing money to used as free speech to finance politicians' campaigns. While the vote does not change law or ignore the ruling, the yes vote for the advisory question supports California officials to push for a constitutional amendment against the ruling.
Increased gun and ammunition control laws were passed with Proposition 63, requiring purchasers of ammunition to pass a background check and obtain authorization from the Department of Justice. Prop 63 also requires that ammunition sales be reported to the Department of Justice. Large-capacity magazines are now prohibited by California law.
Proposition 64 passed, legalizing marijuana under state law for users 21 and over. It imposes a 15 percent tax on marijuana sales and also taxes cultivation. The funds raised from taxes is speculated to be up to $1 billion per year, most of it required to be used on youth programs, environmental protection and law enforcement, while also reducing costs of housing prisoners for marijuana-related crimes.
Voters chose to both retain the death penalty by voting against Proposition 62. Voters also decided to vote for Proposition 66, which changed death penalty procedures, putting a time frame on death penalty appeals. The total fiscal impact of the two propositions is uncertain. Both proponents and opponents of either side claim that it will save tax dollars. Those for the death penalty believe that it will save money by limiting a drawn-out appeals process and achieve justice faster. Those against the death penalty believe that people may be wrongly put to death for crimes they did not commit, and also cite hidden costs in executing prisoners.
Proposition 61, which would change drug pricing, was rejected by voters. The convoluted wording of the legislation tied the pricing of drugs to the amount paid by U.S Department of Veteran Affairs. It was difficult to tell whether or not it would help prescription drug consumers, but many voters found it either too confusing or a poor substitute for real drug reform.
---
---