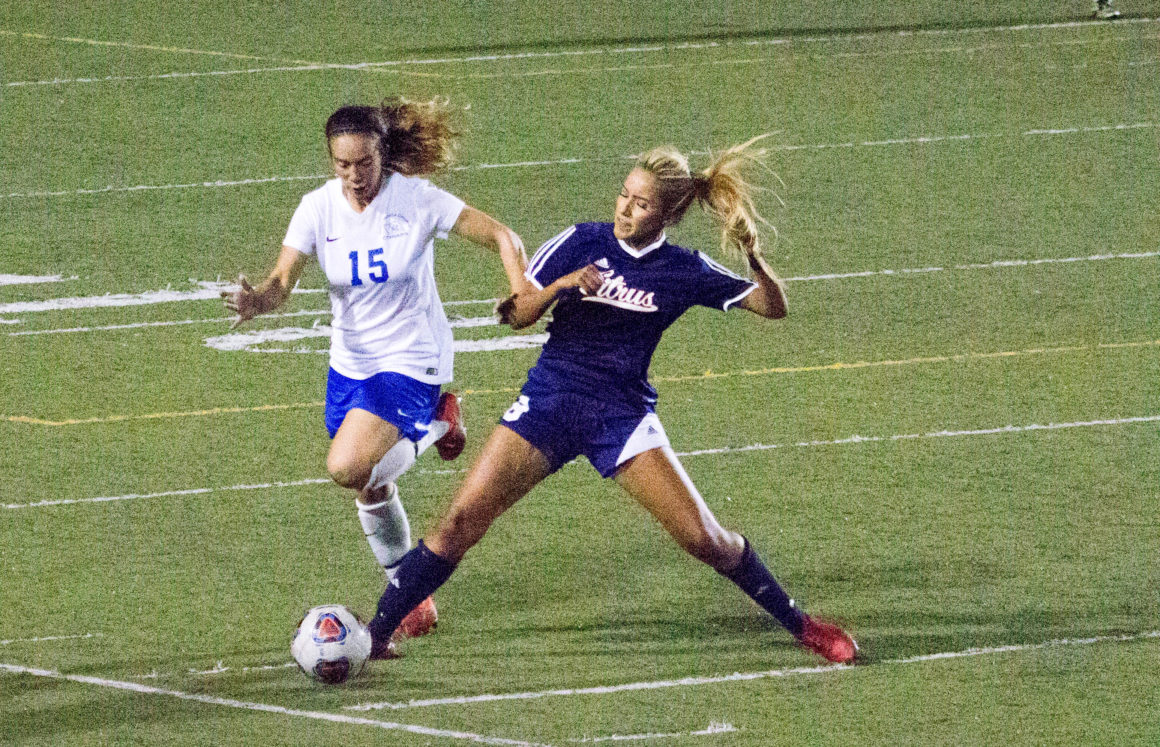 ---
The Citrus College women's soccer team earned a spot in the playoffs despite losing its final game of the season to Victor Valley 1-0 on Nov. 11 at Victor Valley College.
The playoff appearance will be their fourth in the last five years.
The Owls finished the regular season with an 11-8-1 record and went 4-3-1 during conference play.
Head Coach Tim Tracey said if the team missed the playoffs, he would consider it a good season, but the team will get an opportunity to continue their season with the playoff berth.
One of the players Tracey will look at to lead is freshman forward Jackie Mejia, who led the team with nine goals and three assists in 19 games, including a three-game span where she scored a total of five goals.
"She's a solid leader as a freshman," Tracey said. "She had health issues during the season and that seems to have remedied itself."
Tracey said Mejia will have an opportunity to heal up in the offseason after the playoffs.
"Just get her strong in the offseason and hopefully have her back here for next year," Tracey said.
Heading into the season, Tracey said he expected the freshmen to provide a scoring punch for the offense. Of the 33 goals scored on the season, 24 of the goals were scored by freshmen.
After a 2-3 start to the season, Citrus won seven of its next nine games, but injuries to key players forced Tracey and assistant coach Brian Dorman to get creative with their lineups.
"We were resilient," Tracey said. "A lot of the girls were able to go into spots they weren't accustomed to and excel and create value in those areas."
No. 19 seed Citrus College will look to keep its season alive when it travels to face No. 14 seed Santa Barbara City College at 7 p.m. Nov. 17 at La Playa Stadium.
---
---