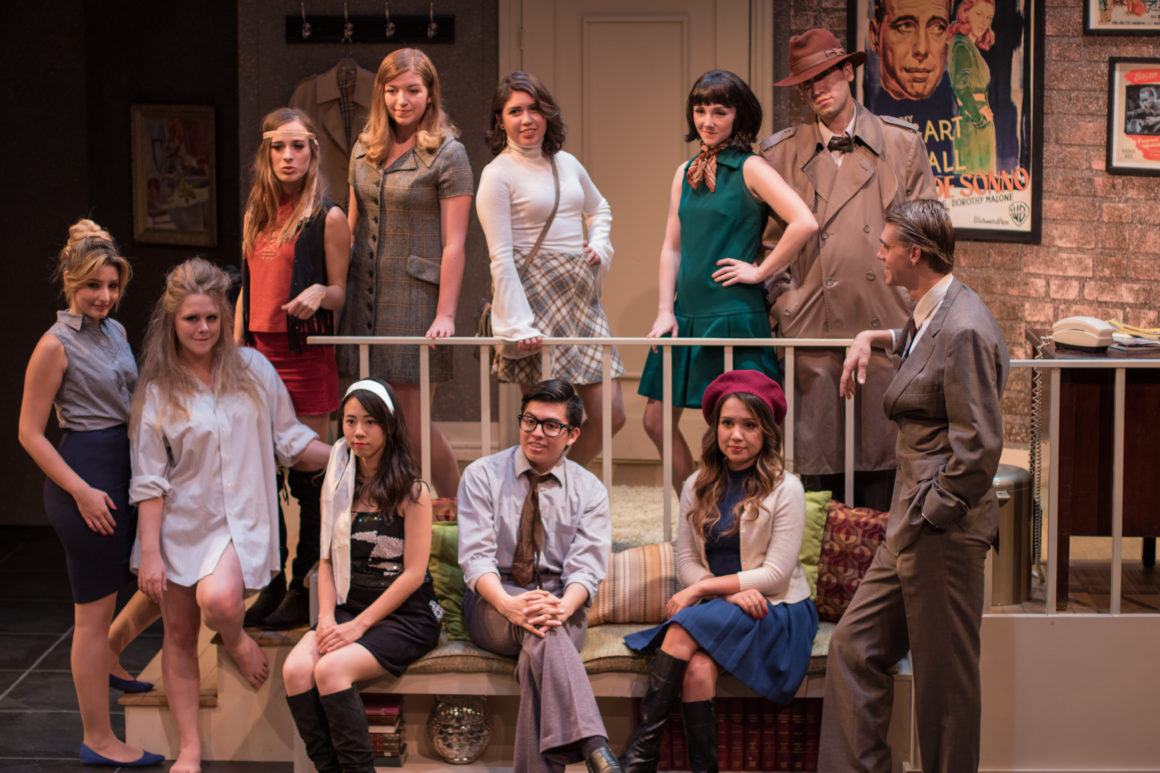 ---
Led by an all-star cast of Citrus alumni, along with a couple new faces in the theatre department, director Jeremy Lewis' cast put on an enjoyable performance of "Play it Again, Sam" on Nov. 12 in the Little Theatre.
Based off Woody Allen's 1969 play, "Play it Again, Sam" follows Allan, a recently divorced magazine writer who takes advice from the ghost of Humphrey Bogart, his television idol. In doing so, Allan is conflicted on what to do when he falls in love with his best friend's wife.
In his first production at Citrus College, freshman Nathanial Torres played main character Allan. Torres shined in the lead role. The audience laughed for the hopeless-romantic Allan.
Citrus alumni Christopher Aranda and Summer Stratton both delivered another memorable performance. Aranda was tasked with emulating the 1900s actor Humphrey Bogart and Stratton entertained the audience with her role as Allan's ex-wife Nancy, who criticizes him in imaginative conversations.
Actress Jamie Palato excelled in her first comedy role, in a lead part as Linda, the wife of Allan's friend, Dick.
The cohesiveness of the actors on stage was great, especially the interactions between Torres with Palato and Aranda. For viewers unfamiliar to the play, the audience waited impatiently to see what would become of Allan and Linda's feelings for each other.
Theatre student Matthew Eaton provided several comedic moments in his first lead role as Dick, an always on the run business man that struggles to make time for his wife.
The stage setting put the audience directly in an apartment, giving the audience the feel of being in the room with the actors.
The lighting crew did a great job of adding effects to the scenes, especially adding to Allan's imaginary conversations with Bogart, Nancy, Linda and Dick. The transitions before scenes was smooth and scenes from Bogart's "Casablanca," Allan's favorite movie, even played on a retro TV between scenes.
Overall, the play was highly-entertaining with a talented group of veteran actors and first-timers, along with great work from behind the scenes.
---
---