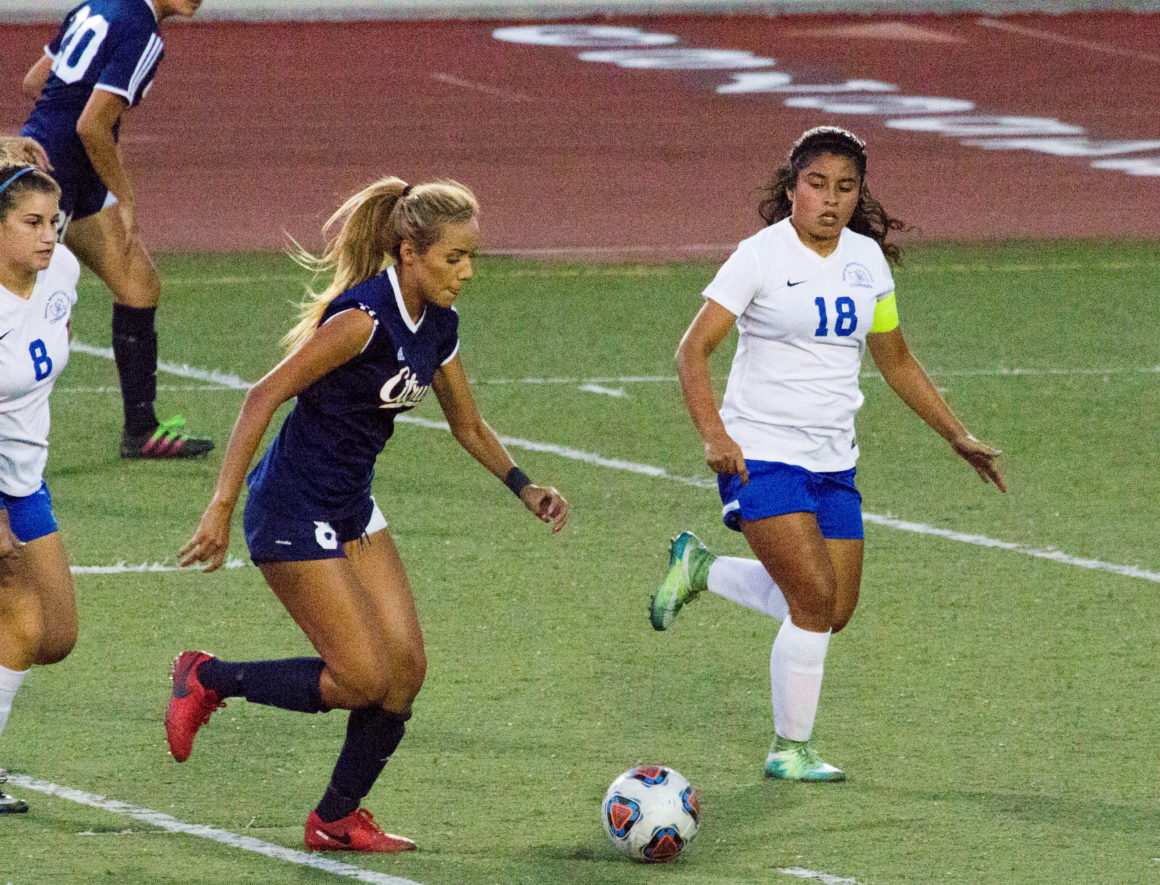 ---
The Citrus College women's soccer team's season came to an end in a 4-0 defeat at Santa Barbara City College on Nov. 17 in the first round of the So Cal Regionals.
Santa Barbara tripled Citrus in shots, 15-5, and the aggressiveness paid off as the Vaqueros got a pair of goals each from sophomore forwards Josefine Von Der Bur and Kathryn Sullivan.
Von Der Bur found the back of the net in the 21st minute to get the scoring going for Santa Barbara.
Sullivan followed Von Der Bur up with goals in the 35th and 59th minute and Von Der Bur added an insurance goal in the 74th minute to clinch the win.
With the loss, the Owls finish its season 11-9-1.
Citrus head coach Tim Tracey got early production from his freshmen group, contributing 24 of the 33 goals on the season.
Freshman forward Jackie Mejia finished the season with a team-high nine goals and three assists in 20 games for the Owls.
With the possibility of freshmen returning next season, Tracey's team can be primed for another playoff appearance, but the goalkeeper position will need to be addressed with sophomores Amber Henry and Britni Armas moving on.
The sophomore duo combined for a total of 106 saves, an .822 save percentage, 23 goals allowed and seven shutouts in 21 games.
---
---