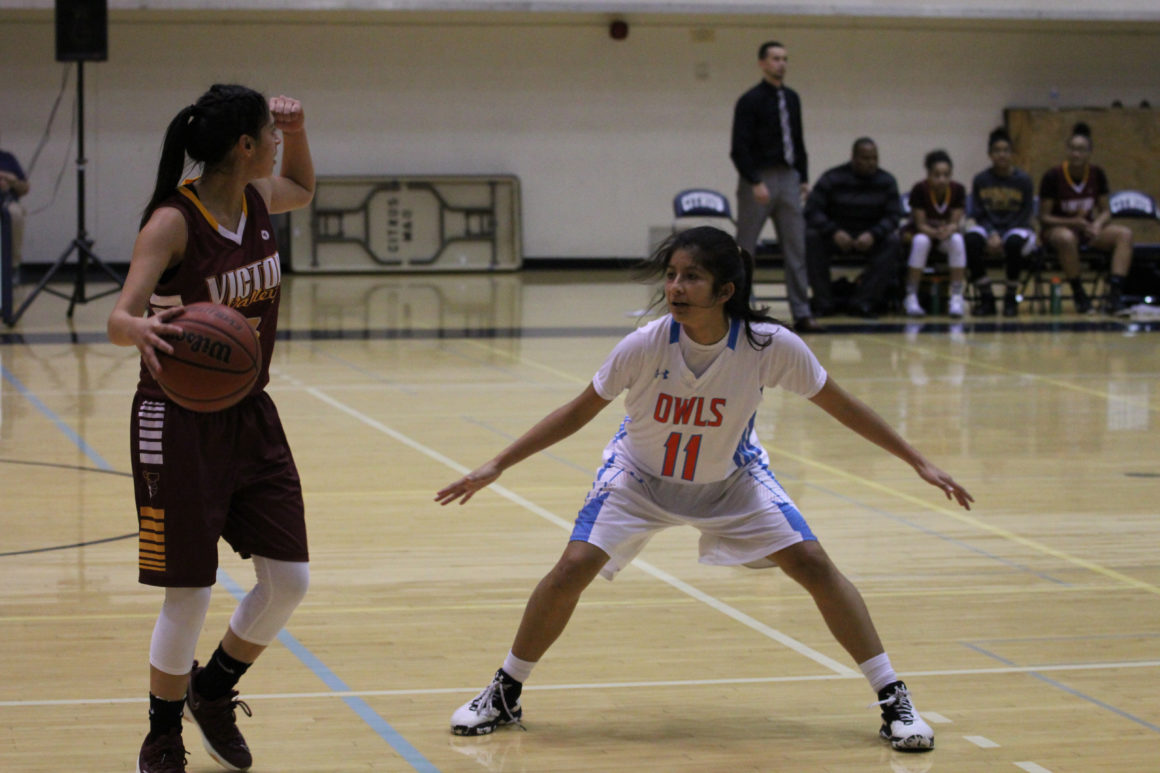 ---
The Citrus College women's basketball team defeated Victor Valley College in a 70-35 rout on Jan. 18 at Citrus College, led by Jasmine Meza, who scored 21 points and grabbed seven rebounds off the bench.
Citrus never trailed in the game. Victor Valley committed 26 turnovers and made 12 baskets for the game.
"Im just proud of my girls," Citrus head coach Linnae Barber Matthews said. "Our record might be down, but I want them to build on and off the court. I loved the way they performed tonight and it was a blast to watch and be involved in."
After the Rams cut the Owls' lead to two at 29-27 early in the third quarter, Citrus outscored the visitors 41-8 the rest of the game.
"I want to build on my game," Citrus sophomore guard Jasmine Meza said. "I took a lot of three-pointers and I want to be able to drive the ball to the hoop. It's something I struggled with tonight and I need to work on it."
Meza went seven-for-20 from behind the three-point line.
Victor Valley head coach Ricky Thomas was animated on the sideline and said the team needed to trust the system.
"Shots were not falling," Thomas said. "We went on a 10-0 run, but our transition defense killed us and we couldn't get back into the game without defense."
Citrus improved to 5-13 on the season, 1-1 in conference play, and Victor Valley fell to 5-15, 0-2 in the conference.
The Owls will face Glendale at 5 p.m. Jan. 21 at Glendale College. Glendale is 14-6, with a 2-0 record in the conference.
---
---