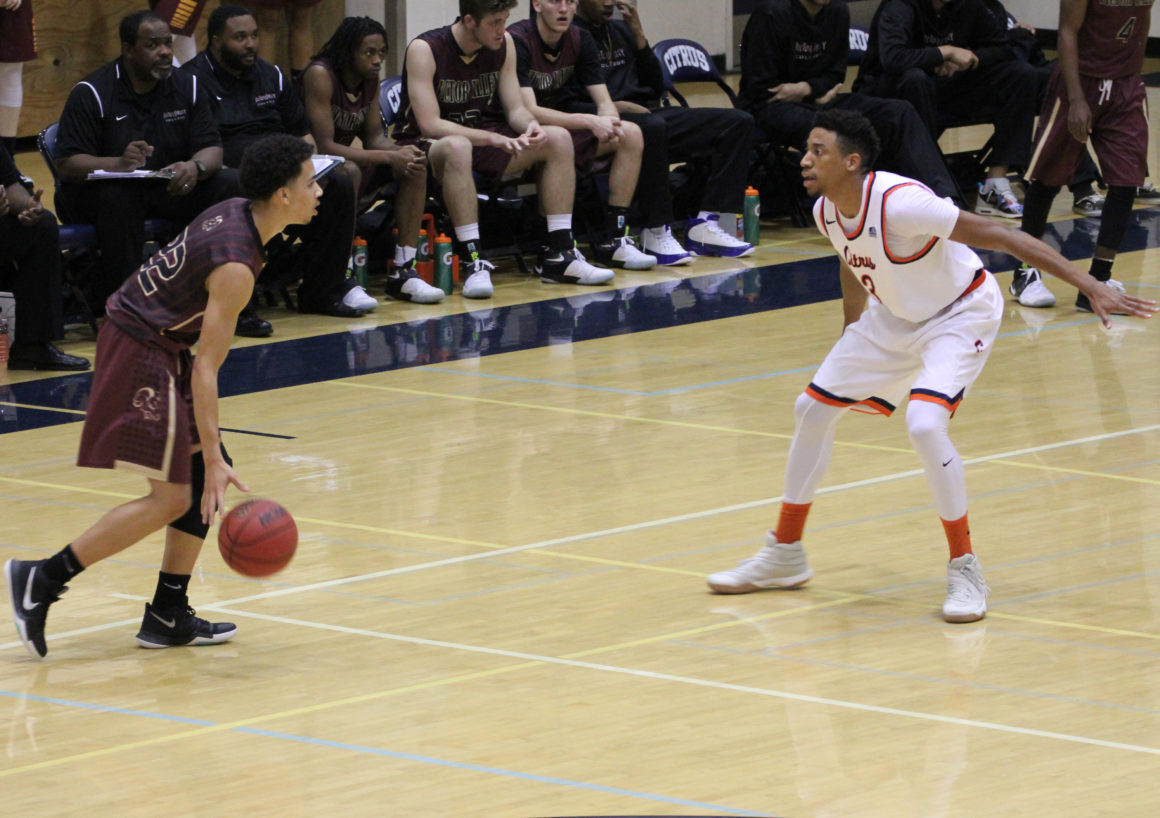 ---
In a blockbuster matchup with first place on the line, the Citrus Owls men's basketball team defeated the Barstow College Vikings 103-90 on Jan. 28 inside the Owl's Nest.
Citrus improved to 19-5, 4-1 in the conference, and Barstow dropped to 10-11, 3-2 in the conference. The Owls sit atop the Western State Conference East division along with Antelope Valley College.
The Owls were led again by sophomore guard Kenneth Cyprian with 33 points, five rebounds and five assists. Cyprian went seven-for-12 beyond the three-point line.
"The basket felt super big today and I was just hitting open shots," Cyprian said. "Just trying to do anything to help the team win. And if that means I have to hit clutch threes to win the game, then that's what I'll do."
Cyprian knocked down two consecutive threes to start the game, but Barstow battled back behind leading scorer, sophomore forward Christian Drayton.
Drayton had a double-double with 32 points and added 11 rebounds.
"Lately, I have been struggling to find a rhythm, but I was glad to find it today." Drayton said. "Unfortunately, I began to rush my shot in the second half and I felt like I was trying to get it instead of letting the game come to me. It's a learning moment for us including myself."
Drayton said his team played well, "but not good enough to get the W."
Citrus ended the first half with a 53-49 lead and never looked back from there, while freshman forward Kyle Gray led the Owls in first half scoring with 11 points.
"Coach Lauer told me to attack and focus on rebounds and that's what I did," Gray said.
The Owls will host L.A. Valley at 3 p.m. Feb. 4. L.A. Valley is 9-12, with a 3-2 conference record.
---
---