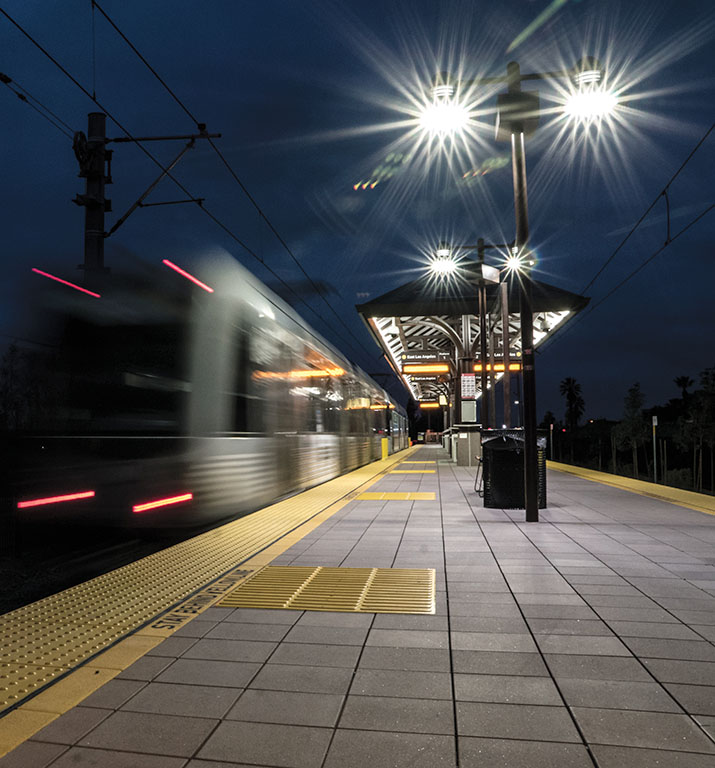 ---
The Foothill Gold Line Construction Authority Board of Directors approved an updated work plan and schedule for the 12.3-mile, six station Foothill Gold Line light rail extension from Glendora to Montclair on Jan. 27 according to a press release.
The extension was originally projected to be completed from 2023 to 2024. With the schedule change the Gold Line will now be complete two years later around 2025 to 2026.
According to an email update from construction authority CEO Habib Balian, the two-year delay comes after a review of construction plans.
Because the freight and Metrolink relocations must happen before the light rail system can be built, the next part of the project is "really two major construction projects in one," Balian said.
The new dates are based on the "refined" project scope, explained in the advanced conceptual engineering documents and Master Cooperative Agreements (MCAs) with the cities the projects are in, according to a press release.
The construction authority added the new information, "resulting in two years of construction being added to the project schedule," a press release said.
"This is the best information we have to work with until a design-build contractor is hired and provides their plan for the work." Balian said.
The CA board also "approved an updated financial plan" and costs associated with the two extra years add about $118 million to the estimated budget.
"The latest project estimate totals $1,374 million for the six-station Glendora to Montclair extension," the press release said.
"The majority of the funding needed to build the Glendora to Montclair extension is being allocated through Los Angeles County's Measure M sales tax, which takes effect July 1, 2017," the press release said.
Previous projects such as the Union station to Pasadena segment in 2003 and Pasadena to Azusa in 2015 were completed on time and under budget.
The construction groundbreaking for the new extension east is scheduled for this October.
---
---