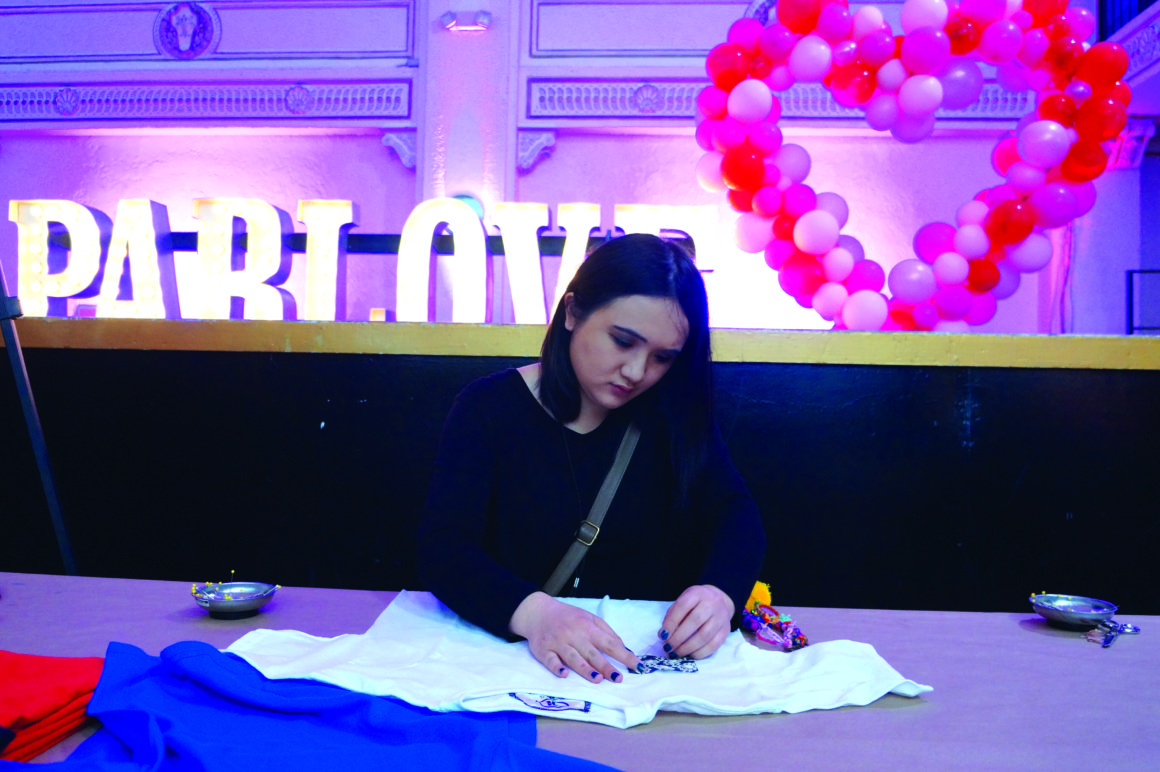 ---
When she was just 12 years old, Caitlin Lopez received news that she had developed a brain tumor the size of a quarter.
But Lopez, a Citrus College communications major, is just like any other college student.
She can usually be found sitting in the Honors Transfer Program student lounge typing up a paper or chatting up a storm with classmates.
Lopez also has a small YouTube channel where she posts videos of the concerts she attends and loves to take photographs of everything and anything.
Her seemingly average past times, however, do not mean her journey to college was that of any student at Citrus.  No, Lopez, now 19 years old, had to fight to get to where she is today.
"It was just me and my dad," Lopez said, recalling the day she found out about her tumor. "He took me to a McDonald's nearby and sat me down and told me that I couldn't go to school anymore."
Staring into the distance and fighting back tears, she explained how she went into a 6-hour surgery the very next day.
"I remember telling my mom and dad how I just wanted to go home," she said.
Her mother, Corazon Peralta, thought she knew what to expect since she already had a career in nursing. But after Lopez's diagnosis, Peralta realized she was not as prepared as she thought she was.
"I thought I was going to have to quit my job," Peralta said.
Right after the surgery, Lopez went into a two-week coma. After  the coma, she was not able to speak, acquired a brain fracture and was paralyzed on the left side of her body.
"I just wanted to be in my room the entire time," Lopez said. But to keep her encouraged, her friends visited her often.
"Me and a couple of other friends would drive to L.A. to visit… to hopefully bring up her spirits and to remind her she wasn't alone," said Danielle Schaffer, a childhood friend.
Lopez stayed in the hospital from April to June in 2009 and took classes at the hospital to supplement what the time she missed at her old school.
But come September, Lopez went back to that same school and encountered a harsh reality.
"People made fun of my shaved head because they thought I looked like a guy and they threw rocks at me," Lopez said.
On top of the harassment she faced, Lopez also realized that her learning capabilities were altered because of the surgery, resulting in a slower comprehension rate than other students.
But even after pleading with her mother to let her be homeschooled, Lopez stayed.
"There was a time that she wanted to be homeschooled but I said no because she had to find her way and get stronger," Peralta said.
But even through these struggles, Lopez found ways to overcome the situation.
One of her biggest sources for strength came from the Pablove foundation, an organization that has been providing free photography lessons, summer camps, and mentorship programs to cancer patients for the last seven years.
When Peralta found out about the rather new program, she immediately signed Lopez up.
"Lopez was here from the beginning of the foundation," Peralta said. "She's grown with it."
Through this program, Lopez found her happiness in photography and connecting with other cancer patients.
"I learned that I could take good photos," Lopez said. Photos good enough to be displayed in galleries.
Now, Lopez volunteers to give back, encourage, and connect with other cancer patients who have gone through the same thing.
Looking at Lopez now, she can be found eagerly awaiting acceptance to her top university, Cal State Fullerton, reminiscing on her days in show choir, or working as a student ambassador at Citrus.
She said she admits  being diagnosed with cancer was a low point but that there was never a second where she thought she was going to die.
"I've never had that in my mind," Lopez said. "The fear of the death scared me but I trusted everything that my doctors told me and just kept going to rehab."
She attributes having school as a distraction for her oh-so positive mindset.
When it comes to the toughest of times, Lopez wants everyone to know that everything will work out just fine.
"Don't give up," Lopez said. "Just keep going where you're going right now."
---
---