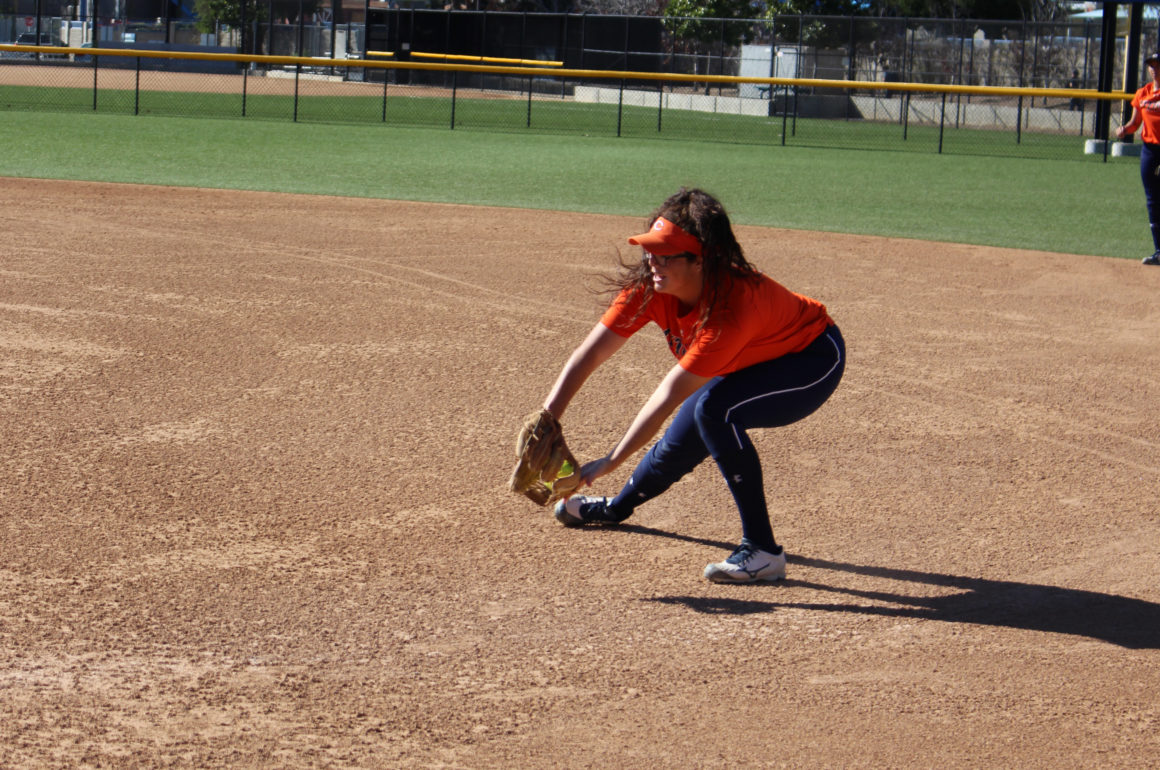 ---
The Citrus College softball team concluded its non-conference schedule on Mar. 4 with an 8-0 loss to Mt. San Antonio College.
Despite the scoreless effort versus the Mounties, the Owls have opened their season scoring 122 runs and currently lead the conference in multiple offensive categories, including home runs, hits, runs batted in and runs scored.
Sophomore outfielder and standout Jade Nua leads the conference in home runs with eight. Nua also sits in second with a .583 batting average and has driven in 27 runs, also good for second in the conference.
Of their first 14 games, Citrus has played only two games on the road, winning both of those matchups, including a 19-0 drubbing at Rio Hondo College on Feb. 15.
Jackie Boxley, in her 13th season as head coach, likes to schedule as many home games as possible during the non-conference portion of the season.
"We have a beautiful complex," Boxley said. "Some teams come here and say, 'Wow, this is nice,' and we already can beat them because mentally, they're in awe."
The Owls will look to improve on their 18-22 record from last season, especially on the road where they went 5-14.
While this year's team will only suit up four sophomores, Boxley and her coaching staff look for leaders to step up, regardless of experience.
"We don't have freshmen and sophomores, we're a team," Boxley said. "It doesn't matter what year you are, just get after it and do what we need as a whole."
One freshman showing she is willing to get after it is freshman pitcher Dani Dominguez. Her eight wins and 60 innings pitched puts her first in the conference in both categories.
"She has that little, skinny, scrawny girl body, but she deals like she's 6'1''," Boxley said about her pitcher. "We like to call her 'Triple D.' Dirty Dani Dominguez, because she doesn't get scared of anybody."
In addition to Nua's hot offensive start, the freshmen trio of Valerie Ortiz, Jocelyn Alvarado and Mia Escobar have blistered the ball, accumulating a combined 54 hits, 36 runs scored, 26 runs batted in and all are batting above .400.
The Owls (8-6, 0-0) will prepare for their first conference matchup at 2:30 p.m. March 9 at L.A. Mission College (6-11, 0-0), followed by a home doubleheader against Chaffey College (7-9, 0-0) at 4 p.m. and 6 p.m. on March 10.
---
---