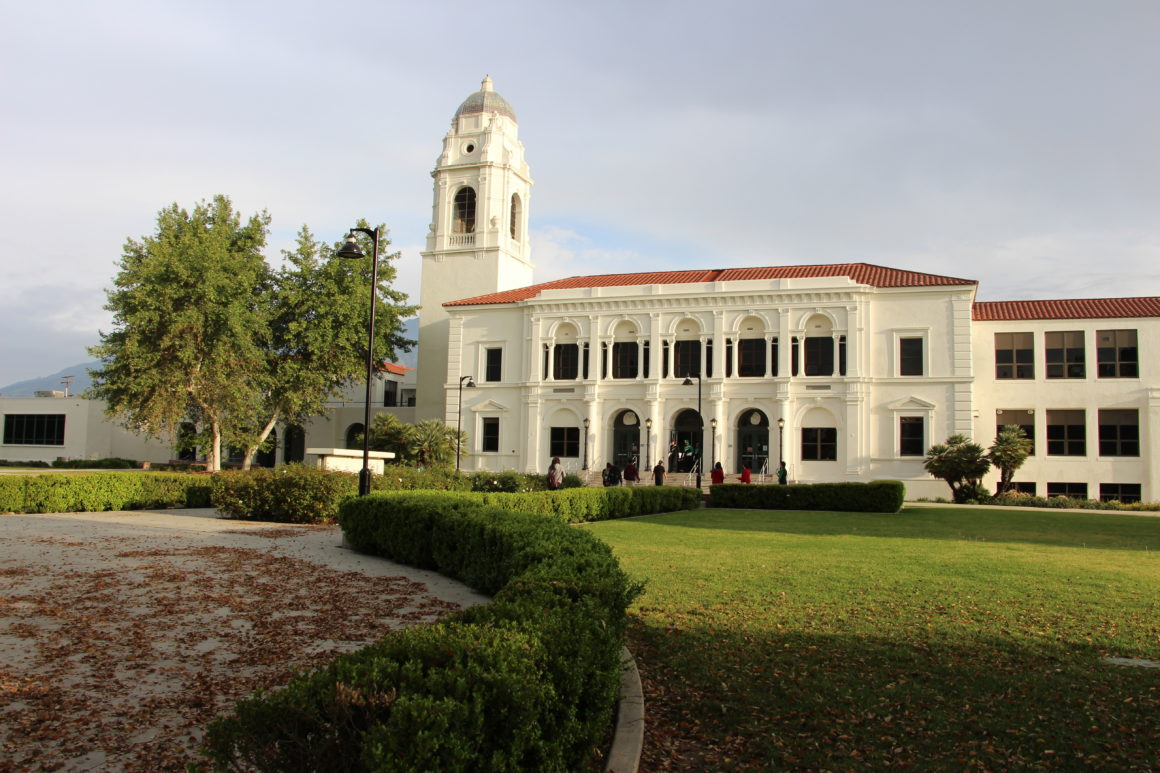 A photo outside Monrovia High School on March 21 in Monrovia, Calif. Citrus College has partnered up with Monrovia High, allowing students to earn college units while in high school. Photo by Haley Martinez / Clarion
---
Citrus College has partnered up with Monrovia High Unified School District in allowing students to earn college credits by taking classes prior to high school graduation.
These classes not only earn students college credit, but also count for high school graduation requirements.
Students will have access to free tutoring, which will be located at the Citrus College Learning Center, Monrovia High counselor Amanda Ghezzi said.
If students want to save a little in tuition cost and get some core classes out of the way, this program will help them.
All of these courses are transferable to both UC schools CSU schools, Ghezzi said.
Monrovia High students who are interested in taking these classes must follow the Citrus College guidelines.
Students must sign up for the appropriate application and assessment workshops, the applications must then be approved by a high school administrator.
Students will then complete their assessment and orientation. Once that is complete, they must fill out a Concurrent Enrollment Form.
The final step will be to register for classes, Ghezzi said.
Monrovia High freshman Michael Lingeman said while not many students will take the classes, he thinks it can be helpful for students wanting to get a head start in college.
"I'm only a freshman so most of us freshmen aren't really thinking that far ahead," Michael Lingeman said. "Most people probably won't choose to do it, but I can only imagine it being beneficial for the student, as long as they don't fail the class."
Michael's older brother Jack Lingeman, who graduated from Monrovia High in 2013, said, "I think that that's a really cool opportunity that they're being given and I wish I had gotten that chance. I hope they take advantage of it."
The classes are available to any interested students.
"Anyone can qualify in taking these classes, there are no requirements needed," Ghezzi said.
---
---