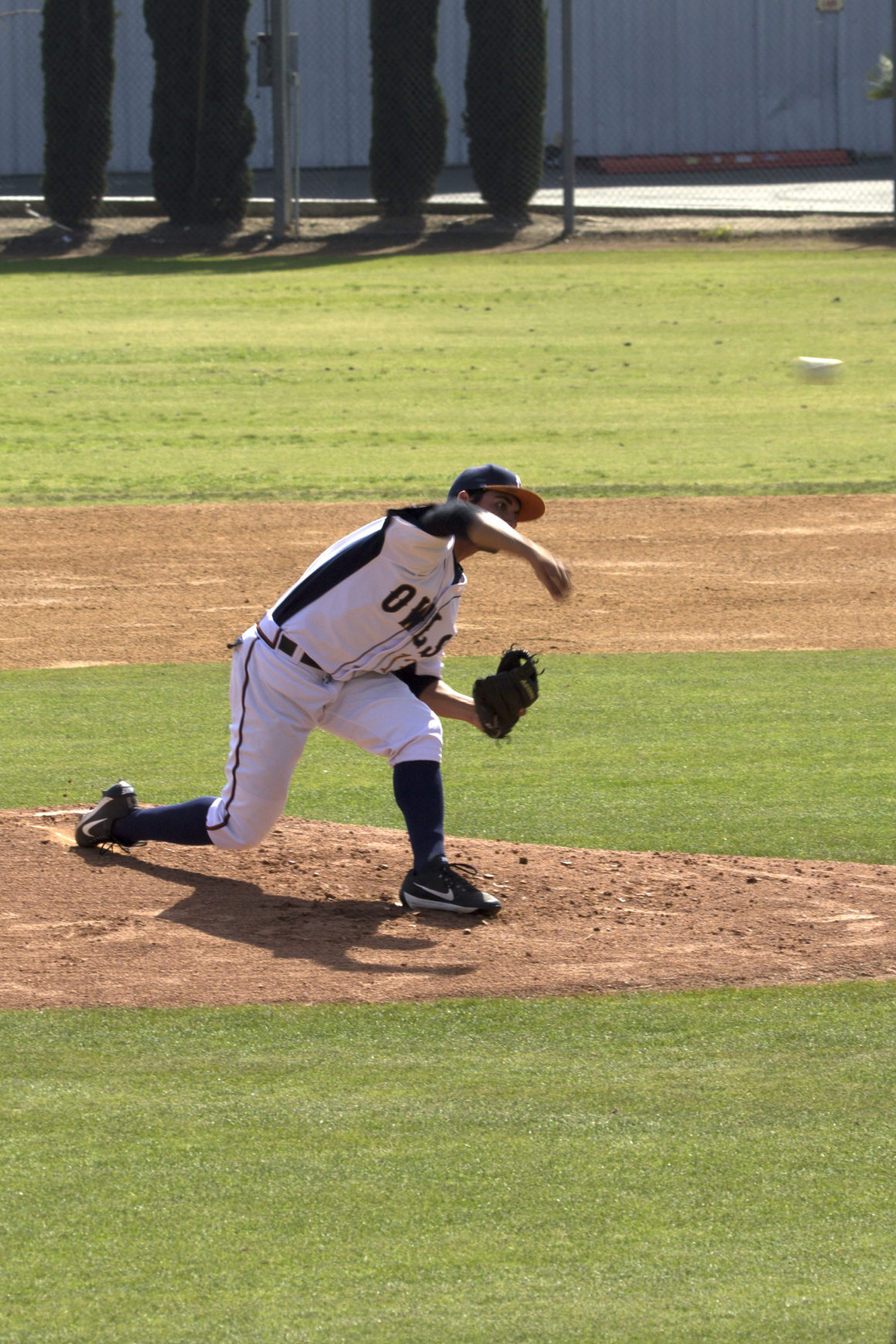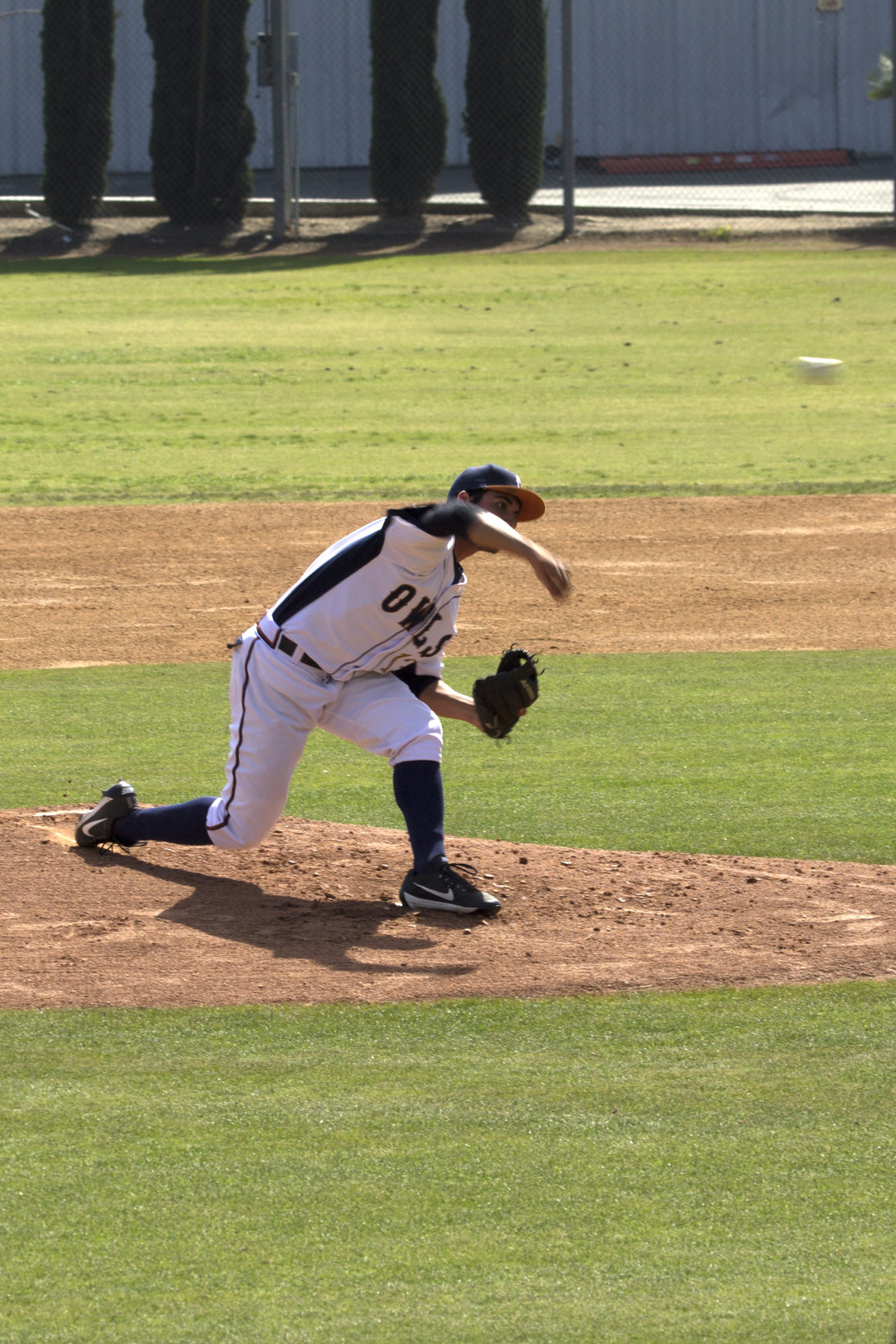 ---
The College of the Canyons Cougars defeated the Citrus College Owls on April 20 at the Owl's Nest.
Citrus came in with an 18-15-2 overall record and an 8-6-1 conference record. The College of the Canyons came in with a 23-11 overall record and a 13-2 conference record. The Owls had lost both meetings against the Cougars this season.
The Cougars got off to a quick start, scoring three runs from freshman Calvin Estrada, sophomore Chris May and freshman James Scanlan.
The Owls struggled to score and the Cougars continued scoring runs.
The Cougars scored two runs in the top of third inning. Scanlan hit a sacrifice fly to bring in sophomore Anthony Lepre and sophomore Wes Felber hit a single to bring in Carlos Estrada, giving the Cougars a 5-0 lead.
In the top of the fourth inning, Cougars sophomore Chris May hit a double with bases loaded to make the score 8-0.
The Owls finally got on the board in the bottom of the fourth inning when freshman Donovyn Curiel hit a single to bring in sophomore Jordan Achay, making the score 8-1.
In the top of the eighth, Cougars freshman Cole Kleszcz hit a solo home run to left field, scoring the final run of the game.
Cougars head coach Chris Cota said he was pleased with his starting pitcher Justin Dehn.
"Our pitcher pitched a great game," Cota said. "I mean he went eight innings and he gave up four hits and he competed real well."
Owls head coach Steve Gomez said the pitching staff has to improve for future games.
"We're just going to have to go out there and get ahead of hitters," Gomez said. "Brennan Piceno is going to have to get ahead of counts early, which will help quite a bit."
The Owls will play next at 1 p.m. on April 22 at College of the Canyons, hoping to avoid a four-game season sweep from the Cougars.
---
---