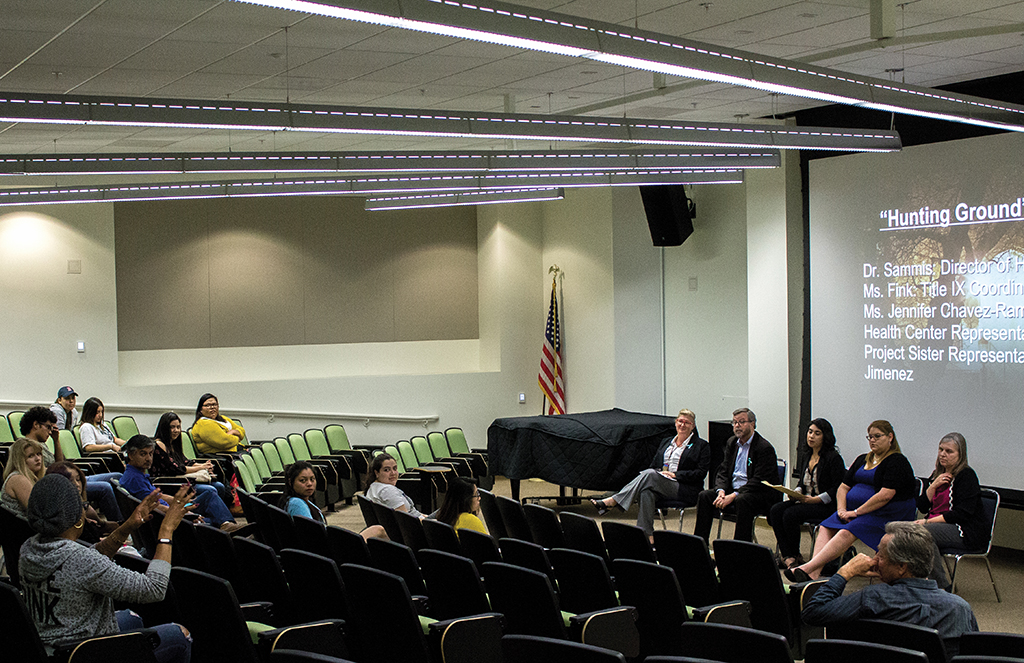 ---
In support of April's sexual assault awareness month, Phi Theta Kappa and Alpha Gamma Sigma hosted the annual campus wide Sex 101 week to educate, equip and empower allies of victims along with victims of rape.

The Citrus College honor societies kicked off the week with a stalking and bullying workshop on April 10.

Throughout the week, representatives from the L.A. County Department of Health passed out information pamphlets about STD's in the Campus Center Mall.

Planned Parenthood presented an STD awareness and prevention workshop on April 12, and an Affirmative Consent Workshop on April 13.

Brochures, workshops and panel discussions were provided as well as documentary screenings such as Kirby Dick and Amy Ziering's "The Hunting Ground."

President of Phi Theta Kappa Beatriz Santos Lima de Moraes said they decided to sponsor the screening in conjunction with their Honors In Action Project.
"One of our project's sub themes is "Rights and Responsibilities," which began with the question how does silence enable injustice," Santos Lima de Moraes said. The film takes a look at how rape is perpetrated throughout college campuses.
"It's sad how those victims don't forward their complainants because of a lack of recourse or process for students who've gone through sexual assault,"  Citrus student Ruben Romero said after watching the film. "I hope that students get more knowledge about the resources available to them on campus and the significance of protected sex to make better choices".

"Title IX is everyone's right it be men and women who've been sexually assaulted," Title IX Coordinator Brenda Fink said.
Sex 101 Week is for survivors and supporters to acknowledge and vocalize their exploitation to bring about justice while staying vigilant in their fight against sexual assault.
---
---