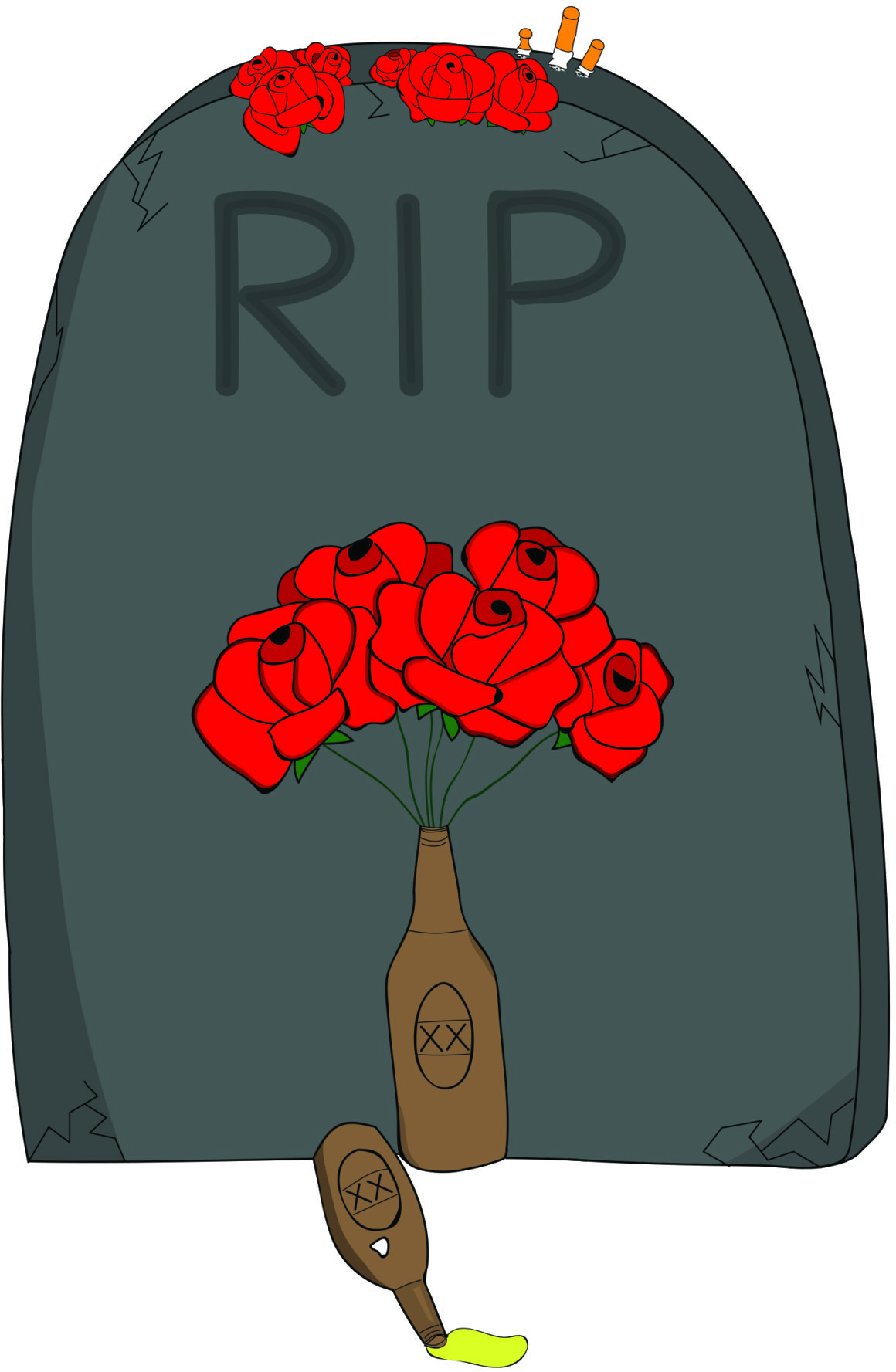 ---
Pulling the plug is not a responsibility I would wish on anyone. I lost my father at 22. I didn't seek help for my depression and dropped out of college.
People grieve differently. I chose to stay quiet. I was like the black sheep of my family, so this was easy for me. I simply chose to hide my emotions from everyone.
When I stopped going to school I also took a leave from my job at Stater Bros. I came home to help take care of my mom, but I couldn't express my feelings around her. Her heart was more broken than mine. I couldn't handle my own grief, but I wanted to be strong for my mom. I couldn't be the man I wanted to be.
I was terrified about telling my friends about my loss. I knew once I told one person, word would spread quickly. I did finally tell my closest friend a week later.
When I lost my father, I didn't want to seek help, so I started drinking just about every day to keep my mind off it. This is another mistake I took in my grieving process.
Everyone should seek help at some point, but at the time, the only way I knew how to handle my depression was drinking. My days were spent drinking all night with friends, or at my home by myself.
I felt I was cheated to lose a father at a young age. For me being his only son, and him not being able to see me grow up really hit me in the heart. I never had the chance to say goodbye, and drinking made forget this feeling.
I would wake up with no recollection of the night before. Every morning was the same: either sleeping in my car or waking up in a pool of vomit. This has been my lowest point in life.
My friends and I were already big drinkers before my loss. These party nights were normal for us.
About six months later, my friends noticed my drinking was no longer simply recreational because I would already be downing a drink by 10 a.m. I was usually the more responsible one of the group, so my behaviors were a red flag to them.
A friend of mine slowly got me to stop by channeling my grief from alcohol abuse to art.
Painting was my outlet for the thoughts in my head. I was able to express my feelings onto a canvas. Finishing a painting made me feel productive..   
Looking back, binging is the worst way to grieve.
Emotionally, drinking did not help with my process. Although it helped me get through each day, I simply wasted time in my life. I accomplished nothing besides rotting my liver.
I could have finished school, and moved on with my life during this time, but I chose to let my depression take over and lead me towards an ongoing struggle.  
Though experiencing a death hurts, self-pity is not a reason to give up. Death is a part of life, and life will go on. Two years later, I'm still grieving, and though people forget, it's alright because I'm the one who's in control of my pain.
Everyone is going through obstacles in life, so it is important to know that no one is alone.
I was able to face my demons, return to school and fix my alcoholism with the help of friends. I would have never fixed my drinking problem by myself. I admit that sometimes I still have those somber days when I do drink, but alcoholism is no longer an issue for me.
Channeling energy into something negative like alcohol or drug abuse is not the route to take. Change sadness or anger into something productive like music, art, cooking or sports because these options will have something to show for them.
Death will never be easy to deal with. Drugs or alcohol will always be a easy way out, and are depressants that can lead to worse pain. Talking about a death of a loved one may take some time, which is normal. As someone who would crave a mind-altering state of drunkenness, I found the best high is having a meaningful conversation about my loss.
If students are uncomfortable talking about their grief with people close to them, the student health center has an in depth mental health program that can help alleviate pain.
They support the issues of grieving, alcohol abuse and self-esteem issues. They offer confidential, short-term individual and group therapies. They are open to appointments, and located in Student Service Building,  SS147.
---
---