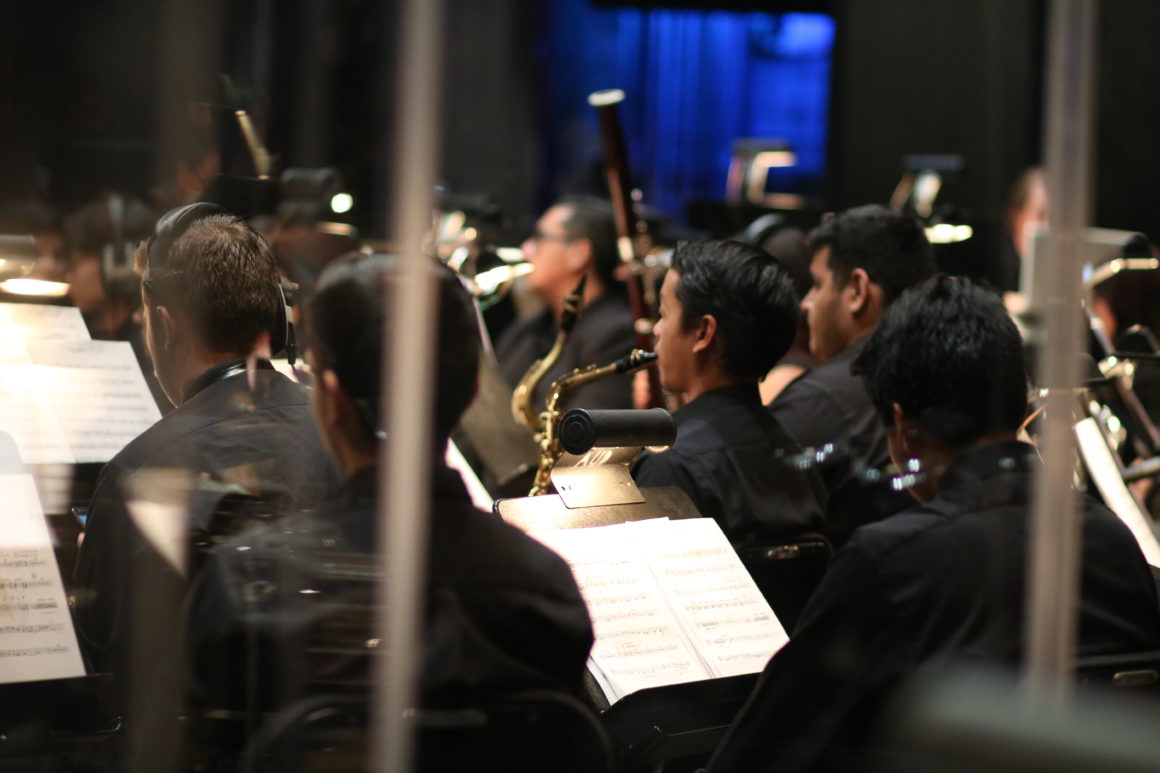 The Citrus Sierra Wind Symphony performs music from songwriter Danny Elfman on Oct. 14, 2016 at the Haugh Performing Arts Center. This semester, the band will perform music inspired by the Wild Wild West. Photo by Shawna Cook
---
A jamboree of tall tales, frontier character stories, cowboy songs and classical symphonic representing the Wild Wild West is coming to Citrus College. 
The Musical Adventure of the Wild Wild West, starring the Sierra Wind Symphony and the Citrus Concert Choir, will take place April 30 at the Haugh Performing Arts Center.
The musical will include Western music, film, lots of visuals and an actor narrator, making it a very multimedia show, director William Hoehne said.
"We haven't done a spring show in 10 years," Hoehne said. "This show is very different than anything we've ever done."
With two weeks left before the show, students were hard at work on April 14 , rehearsing lines and learning the musical score.
"We've done a lot of practicing, a lot of the ensemble runs have been very helpful to us," bassoon player, Elizabeth Gaeta said.
Citrus student Hikaru Miyazaki, who also plays the bassoon, said she played in junior high for four years but stopped playing for five. However, she decided to start playing again and said her classmate Gaeta has been very helpful in preparing her for the performance.
Citrus student Daziel Rodriguez, who has been playing the saxophone for about eight years, says the music is very entertaining.
Clarinet player Rafael Tapia said lots of preparation went into preparing for the performance.
"It's been really hard to execute," Tapia said. "The show is definitely going to be interactive and the audience will take a lot from it."
Tickets for the show are $12, $10 for students and seniors.
Tickets can be purchased at the box office or at http://tickets.haughpac.com.
---
---