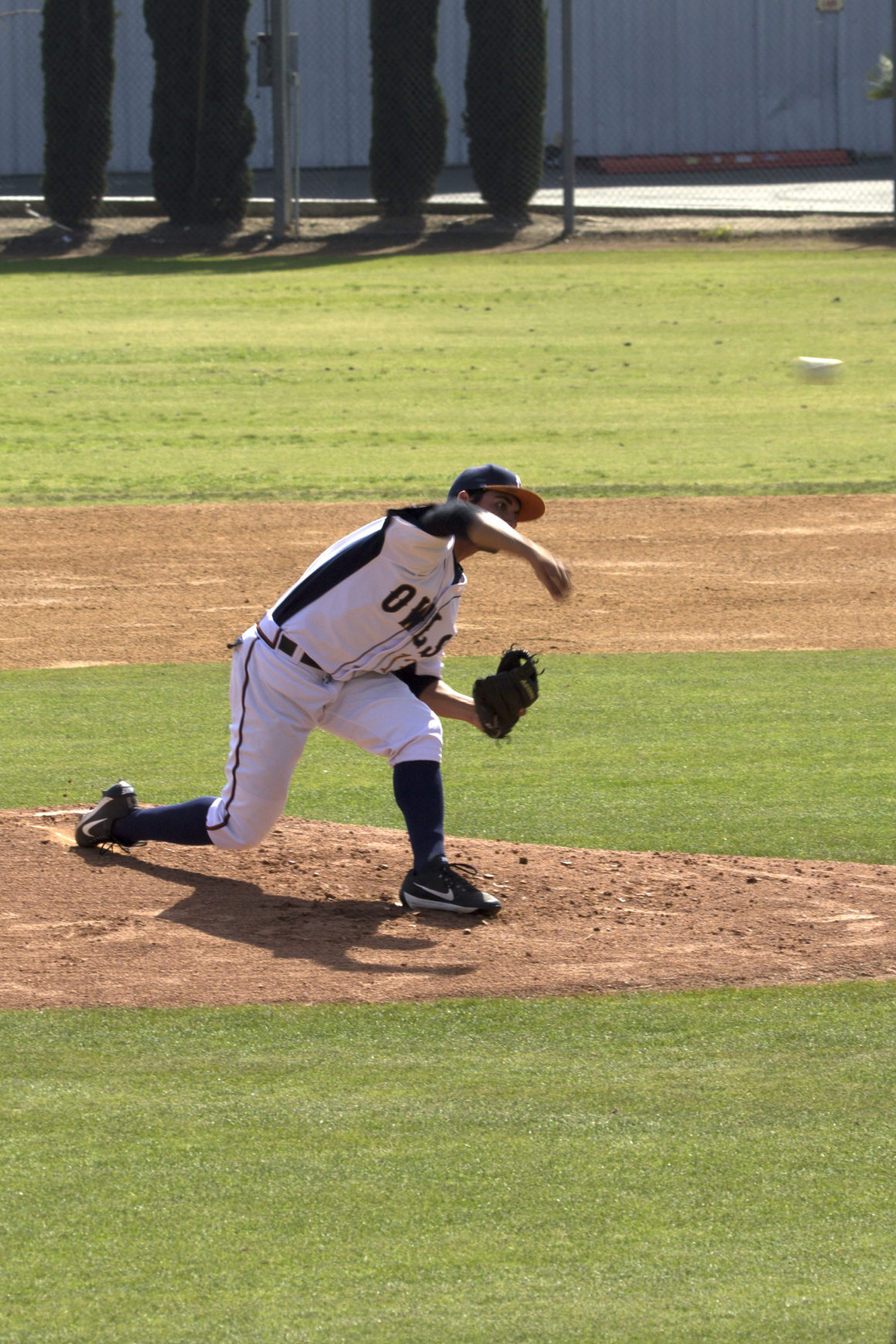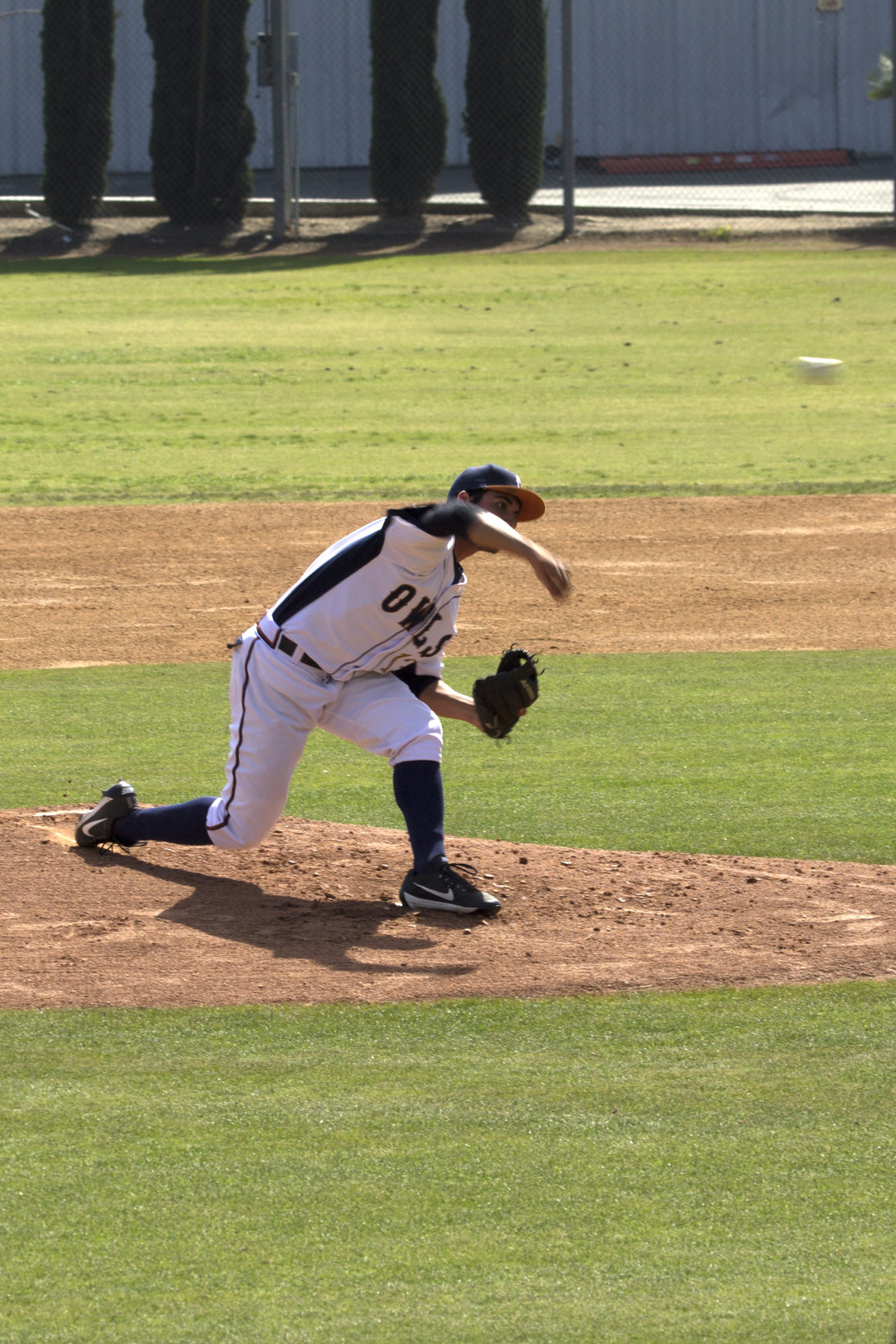 ---
In the final home game of the season, the Citrus College Owls (21-17-2, 11-8-1) faced off against the Barstow Kings (11-26, 5-15) on April 28. 
The Owls defeated the Kings 12-3, with a solid outing by Owls pitcher Roberto Baldanebro. Baldanebro threw a complete game, giving up one earned run on eight hits, one walk and struck out seven.
"He was lights out today," Gomez said. "He dominated the strike zone and threw his best game all year."
Baldanebro said everything felt good for him.
"Achay and I were on the same page today and to get the win felt even better," Baldanebro said.
Barstow took a 1-0 lead at the top of the first with the help of Kings second baseman Caleb Squire, but Citrus took over from there.
Owls catcher Jordan Achay hit a double off the leftfield ivy in the third inning, the first hit of the game for the Owls.
Two batters later, Owls shortstop Marcos Campos hit a single to right field, scoring Achay and tying the game at 1-1.
Marcos Campos put on a hitting clinic as he went 4-for-5 in the game, knocking in three runs for Citrus and scoring three runs himself.
Owls Head Coach Steve Gomez praised Campos for leading the team to victory.
"Campos had an outstanding performance and has been the best player on this team all season," Gomez said. He does a great job, offensively and defensively, but was very strong today," Gomez said.
The Owls broke open the lead in the bottom of the fifth inning, scoring three runs, including RBI's from Campos, his second run batted in, first baseman Kristian Scott, and right fielder Benjamin Aguilera.
Barstow answered back in the top of the sixth with a run from McNicholl after Squire hit a single to center field, giving him his second run batted in.
Baldanebro and the Owls were not fazed by the run.
Citrus came out in the bottom of the sixth and tore the cover off the ball, scoring five runs and extended their lead to 9-2.
Barstow scored one more run in the eighth, a single by Kings right fielder Jonah Yang, drove in Hulse from second.
The Owls ended the Kings chances in the bottom of the eighth, scoring three more runs and finishing the game with a victory score of, 12-3.
Baldanebro came out in the ninth inning, completed the game and brought home his fifth win of the season.
Owls centerfielder, Donovyn Curiel, praised the team's performance.
"We gelled together and played hard today," Curiel said. "Baldy pitched an exceptional game today and we brought home our first sweep of the season, just a good team win today."
The Owls will finish a tie ballgame against Glendale on Saturday, April 29 at the Owl's Nest. The game will pick up in the top of the 15th inning, score tied 8-8.
---
---