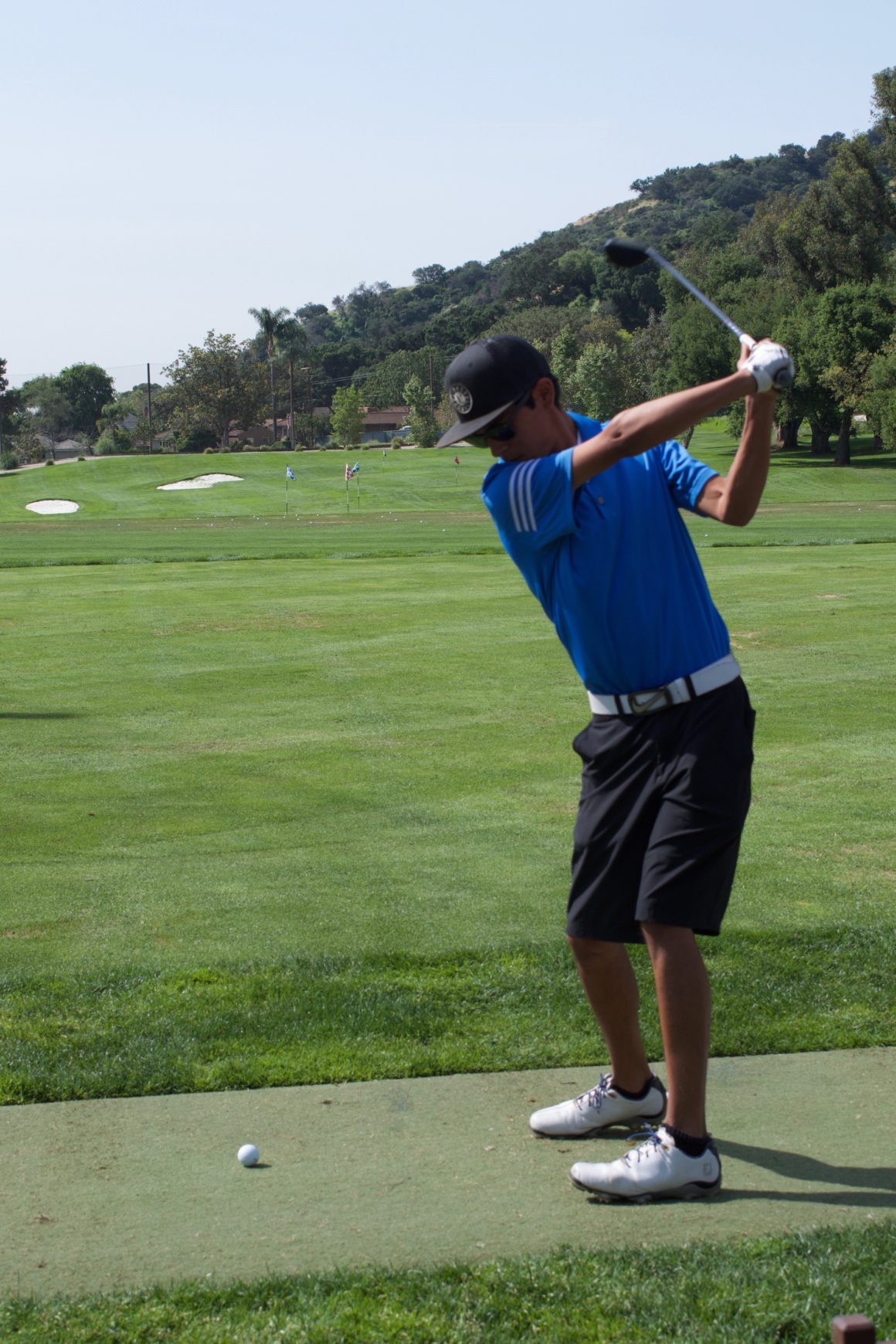 ---
For the second straight year, the men's golf team earned a spot in the postseason. 
And in as many years, the season finished with the team on the outside looking in for a chance to play for a state title.
The Owls team score of 799 at the SoCal Regional Championships placed them last among the nine teams that were vying for the four spots up for grabs to play in the state championship.
Sophomore James Bragger, who was the Owls' most consistent player this season leading his team with a 76.27 season scoring average, proved once again to lead from the front with rounds of 79 and 73 at El Camino Country Club in Oceanside.
"Heading into it I felt very comfortable, because I shot a 74 the first time during the preview," Bragger said. "I knew what to expect."
His performance placed him in a tie for the last individual spot to play in the state championships, but he lost in a card-off, making the regional event the final rounds of his Citrus career.
Men's golf coach Trip Horton felt for his player.
"It pains me because he bogeyed his last two coming in," Horton said. "He's frustrated, but he'll have a future in golf, regardless."
Despite the last place finish, playing in the SoCal Regional Championships required a top-four finish in conference, which they secured at the Western States Conference final event on May 1 finishing in fourth place.
"Mostly it was a learning experience," Horton said about the team's visit to the postseason event.
Freshmen Aaron Coiner, Joshua Strong, Gabe Sosa, Jonathan St. Ours, Adam Dinaully and Max Garcia are all expected to return, Horton said.
Bragger likes the team's chances next season.
"Next year is looking bright, we've got six returners who all played at least once this last season," Bragger said. "If they all put more work into it, they will be tough team to beat next season."
This season, three Owls, Bragger, Strong and Coiner, finished in the top 15 for individual scoring average.
The team's best finish came at their home event at San Dimas Canyon, finishing third.
Bragger was responsible for the season's lowest individual score when be shot a one-under 71 also at San Dimas Canyon.
Justin Orona and Trevor Perry, like Bragger, concluded their Citrus playing career at the regionals and each finished the season with an 81 scoring average.
College of the Canyons, for the second time in three years, claimed the state championship after shooting a team score of 761 with their nearest competitor 24 strokes behind.
Horton said for his team to compete for a championship they will have to improve their mental game and that young guys typically have a young mentality and will have to work to maintain focus and develop a routine.
"They're going to be playing tournaments all summer, they're going to be getting more prepared," Horton said.
Horton also stressed the importance of educational success and how it will serve as an attractive quality for future schools.
At his first meeting of the season he tells his players, "Look, if you do not get the grades, I don't care how good of a golfer you are. Probably 99 percent sure not playing next level, because there's a kid that plays just as well as you with a 3.5 GPA. That coach is never going to have to worry about him in the classroom."
---
---