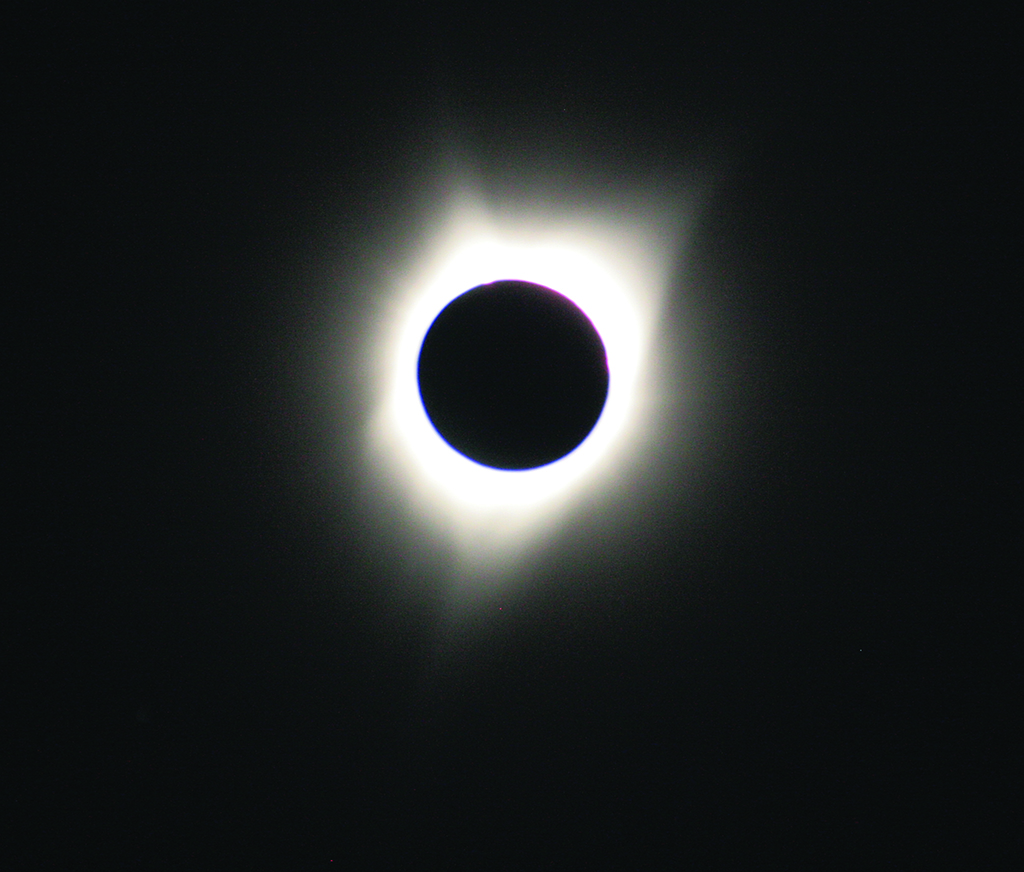 Photo courtesy of David Kary
---
Millions journeyed to see the Great American eclipse in its totality, including a few Citrus College professors and students.
Astronomy professor Denise Kaisler and her husband took a personal trip to see a total eclipse for the first time.
"As an astronomy professor I'd be really remiss if I didn't go," Kaisler said.
Even people that are not astronomers and eclipse-chasers consider the eclipse a bucket list worthy experience.
It is estimated that this is the best documented natural event in history, with millions of people sharing their experiences on social media and taking photos of the moon blocking out the sun.
However, Kaisler advises others to avoid trying to capture the perfect photo and live in the moment instead.
Professor David Kary, who also teaches astronomy, agrees that trying to save the moment may dampen the experience for first time viewers.
There is more to an eclipse than looking at the moon and sun converge Kary said that it is the one time that you can observe solar atmosphere and stars during the day.
"I think having that curiosity about the world around you is a very important thing, it's not that you have to be a STEM major . . you just have to look up at the night sky and appreciate what there is out there," Kary said.
Kary has three pieces of advice for those who plan on viewing an eclipse for the first time:
n Plan ahead and book early
n Look for a location with low cloud coverage
n Turn around, look at everything under totality, not just the sun and moon.
Astronomy major Madeline Ceccia traveled up to Madras, Oregon from Glendora with an old RV and welder's glasses to experience the eclipse, but her experience was hindered between snapshots.
"(The eclipse) is something you want to catch, but it's caught in my mind, so I don't need pictures to prove anything to myself," Ceccia said.
Once the sky went dark and it was safe to look at the eclipse with the naked eye, Ceccia took off her glasses and was moved by the beauty of it.
"It looked like there was a diamond behind the moon," Ceccia said. "It was almost like something you could only imagine in aa dream."
Ceccia plans to get an internship at the Jet Propulsion Laboratory to reach her dream of becoming an astronomer, and visit as many observatories and see as many eclipses as she can in her lifetime.
The next total eclipse over America will be April 8, 2024, with 100 percent totality across areas of Mexico and the American midwest.
Kaisler said that events such as this remind her that we are all made of stardust and connected to the universe.
---
---