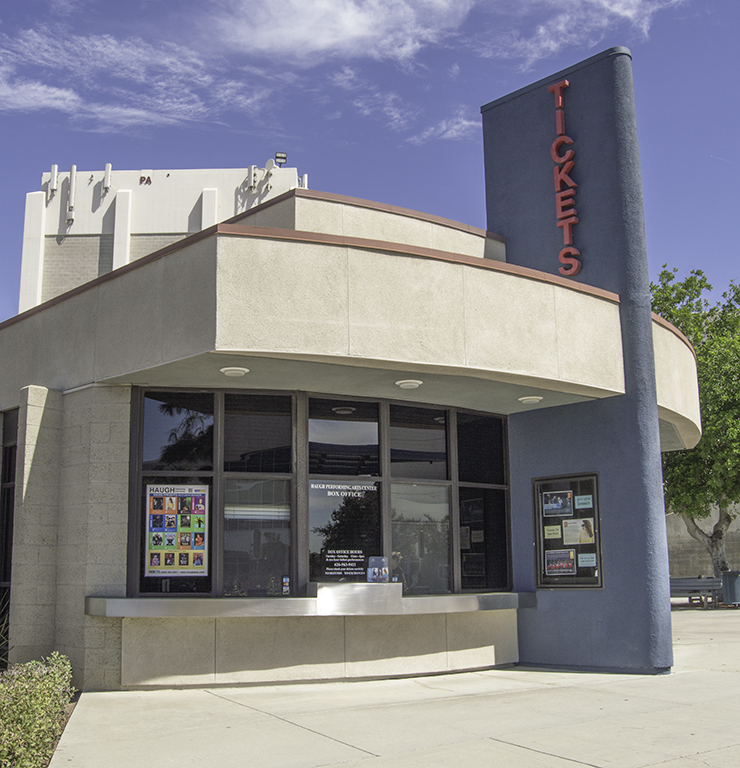 With an ASCC sticker on student identification cards, discounts are available for events at the Haugh Performings Arts Center from 11 a.m. to 4 p.m. between Tuesdays and Saturdays. Photo by Jacqueline Torres / Clarion
---
Students can receive an ASCC sticker on the back of their student identification cards, giving them discounts on many tickets for events at the Haugh Performing Arts Center.
The sticker can be received at the cashier's office where students pay student fees.
The ASCC sticker gets students two tickets for the price of one for a show at the Haugh and several other visual and performing arts shows.
Any ticket that costs $12 will stay regular priced. The discount does not apply for tickets $12 and under.
For some of the higher priced tickets, students can get two tickets for the price of one.
"If you are a student here at this school I think that would be pretty cool," Citrus student Rene Guzman said. "I get if like you're not from this school you would pay full price, but if you get discounts at theaters, I think we should get a discount at our own school. I would buy tickets if this information was given out about discounts."
Gene Michael Barrera, interim supervisor of promotions and operations at the Haugh Performing Arts Center, encouraged students to get an ASCC sticker.
"Students already paid for their ASCC sticker, so it's not like it is going to cost students any more money," Barrera said. "It's really easy and I do recommend not just coming to our venue, but if you do come to our venue it saves you a lot of money. It saves you half off of your ticket."
One of the main events for the fall that is eligible for discounts with the sticker is the annual "Christmas Is," put on by the Visual and Performing Arts Department.
Tickets must be purchased before the show. Tickets can be purchased at the door at normal price for everyone. For the Haugh performances, students can come the day of the show with their ASCC stickers to get discounts.
The discounts are only for Citrus students with the ASCC sticker. Approximately 12,000 tickets are sold for the fall semester annually.
Senior discounts are available, which are generally three to five dollars less and other discounts, such as if you are a student, but with the ASCC sticker it is fifty percent off.
"It's sort of a win-win situation," Barrera said. "The Visual and Performing Arts Department is a big part of the campus and it's part of our way of including the entire college in our department. And it's trying to make things accessible for everybody: teachers, faculty, students, and that in turn helps the student performers."
---
---